Kinesis AC210USB-blk Low-Force Numeric Keypad for PC Black
Kinesis AC210USB-blk Low Force Numeric Keypad for PC Black
General Information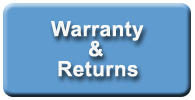 Kinesis AC210USB-blk Low Force Numeric Keypad for PC Black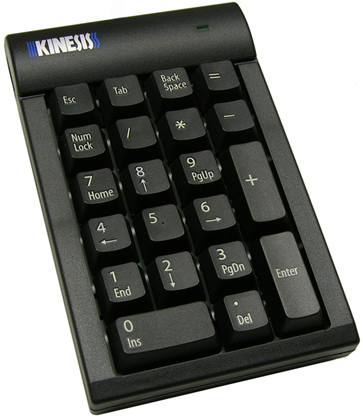 Description of Kinesis AC210USB-blk Low Force Keypad:
The Kinesis low-force keypad includes a 2-port USB hub and utilize the same low-force and tactile key switch used in our Contoured keyboards - adding to both comfort and operating life.

The Kinesis low-force keypad allows users flexibility in positioning the keypad to the right or left of the keyboard. It's perfect for narrow keyboards like the Kinesis Freestyle, and Maxim or in conjunction with your laptop. Use it in any situation where a stand alone keypad is preferred. The 2-port USB hub enables you to easily connect other input devices such as mice without having to access USB ports on your computer.
Features of Kinesis Low-Force Keypad:
Integrated 2-port USB 1.1 hub.
Low-force and tactile mechanical key switches. Designed in collaboration with the world's premium switch manufacturer.
PC version includes 4 additional highly used keys (ESC, Tab, Backspace & Keypad equals) for increased editing efficiency.
Long lasting lasered key legends.
Physical Specifications:
| | |
| --- | --- |
| Width: | 3.75" |
| Depth front to back: | 6.0" |
| Cable Length: | 6 ft |
| Shipping Weight: | 1 lb |
Compatibility of Kinesis Low-Force Keypad:
PC versions (AC210USB-blk & -bge) works with virtually all PC USB operating systems.
No special drivers required.
Applications of Kinesis AC210USB-blk:
Use in any intensive data entry environment.
Connect other USB 1.1 peripherals to the integrated 2-port USB hub.
Use in conjunction with narrow keyboards such as the Kinesis Freestyle, and Maxim or in any other situation where a separate 10-key is preferred.


| | |
| --- | --- |
| Model | AC210USBblk |
| Manufacturer | Kinesis |
| Part Number | AC210USBblk |
| UPC | 607998210031 |
Be the first to review this product