Office Master EVDB78 Electrostatic Discharge Office Task Chair
Office Master EVDB78 Electrostatic Discharge ESD Multi Functioned Cross Performance Ergonomic Office Chair
General Information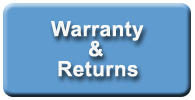 Office Master EVDB78 Electrostatic Discharge ESD Multi Functioned Cross Performance Ergonomic Office Chair

Description of Office Master ESD EVDB78 Chair:

Office Master ESD chairs are constructed from our most popular models to meet special ESD seating requirements. Fabrics are made of 99% nylon and 1% carbon fiber. We also stock 7 ESD fabric colors and 2 ESD vinyls.

Multi functioned cross performance specialized back design.

Seat height: 18" - 23".

Option 1

: Fabric Colors

SC Micron Blue

SC Black

Option 2

: Arms Type

Group 1:

Option 3

: Arm Pads

ARMazing Memory Foam Arm Pads are a great addition to any office or home chair. The memory foam pads will contour to your elbows and forearms and offer you total comfort and support while reducing pressure points. All of these benefits will help increase productivity while reducing overall body stress. Elastic shroud attaches snugly to any existing arm rest from 6" to 11" long. Makes your arm rests much softer and more comfortable.

Helps increase circulation

Helps maximize the benefits of proper ergonomics

Sleek design and sung fit gives built-in lock

Fits all adjustable chair arms from 6" to 11"

Option 4

: Cylinders

5" Cylinder Standard Approximately 18" to 23"

3" Cylinder Approximately 16" to 20"

6" Cylinder Approximately 19.5" to 26"

Option 5

: Casters

Option 6

: UPHMF Upholstery Memory Foam

UPHMF (Upholstery Memory Foam) provides a unique 1/2 inch layer of memory foam on a normal cushion material. 5 lbs memory foam layer applied to surface of seat cushion, underneath fabric (non refundable).

Option 7

: Lumbar Selection

The height and shape of the lumbar support should coincide with the lumbar curve ("the small") of the user's back. The support should be firm, but not cause localized pressure points.

The adjustable lumbar option on Office Master Chairs is a knob that changes the firmness of the lumbar support. Also most Office Master Chairs have adjustable height backs, allowing users to find the correct lumbar support position for them.


| | |
| --- | --- |
| Model | EVDB78 |
| Manufacturer | Office Master Chairs |
| Part Number | EVDB78 |
| | |
| --- | --- |
| Seat Height | 18" - 23" |
| Base Diameter | 26" |