The below item has been discontinued. See above for similar products that we offer instead. We apologize for this inconvenience.
IdeaAtWork Proliftix Electric Equal Corner 2 Legs Sit-Stand Height Adjustable Workcenter
Sit or Stand at Work With Ease. Adjusts from 27 ¼"- 43 ¼" at 1.5" per second and load capacity 225 lbs.
IdeaAtWork Proliftix Electric Equal Corner 2 Legs Sit-Stand Height Adjustable Workcenter
General Information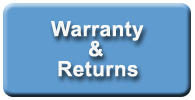 IdeaAtWork Proliftix Electric Equal Corner Sit-Stand Height Adjustable Table

Sit or Stand at Work With Ease

Description of IdeaAtWork Proliftix Electric:

With a height-adjustable table, standing is as simple as sitting. The Proliftix electric tables provide an economical sit-to-stand solution for today's diverse workforce. Worksurfaces are available in four popular shapes with 9 laminate options. There's a solution for virtually every office. Quickly adjust the table height at 1.7" per second using the simple up/down control switch.

Plan for any office configuration-big or small, with a variety of work surface shapes and sizes. Create a distinct look in your office with a broad selection of laminates. Generous table base lift capacity supports the equipment needs of today's computer-intensive work environments.

All Configuration Feature:

Available in 4 worksurface styles in 9 laminate trim options.

Height range: 27 ¼"- 43 ¼".

Available in black finish.

Base only or full workcenter.

Compatible with full line of tool bar and rail system accessories.

Electric Configuration Features:

Electric control includes.

Adjusts at 1.5" per second.

Lifting capacity: 225 lbs.

Environmental Considerations:

LEED credit eligibility
Indoor Environmental Quality, EQ Credits 8.1-8.3.
Day light and views 75-90% of spaces (1 point). Use of tool bar and rail system in lieu of tall panel dividers.
Innovation & Design Process, ID Credit 1.1-1.4.
Implementation of comprehensive ergonomic program (1-4 points).

Specifications:

Height range, base and leg dimensions

Option 1

: Choose your Surface Dimensions

Model TKEB424224: 42" x 42" x 24" Surface Dimensions

Model TKEB454524: 45" x 45" x 24" Surface Dimensions

Model TKEB484824: 48" x 48" x 24" Surface Dimensions

Model TKEB484830: 48" x 48" x 30" Surface Dimensions

Option 2

: Switch Position

Option 3

: Choose your Laminate Top Colors

Classic Collection Laminates:

Colors and patterns are representative only. Actual colors and patterns may vary slightly.

Folkstone Gray

SG241

Opti Gray

SG213

Black

SE101

Ice Fishin

WF181

White Spectrum

AW785

Gateway To the Future AV100

Cavalcade South

AT650

Tropical Gateway

AV110

Summer Heat Wave AO360

IL Palio Papel

AV981

Coriander Fiber

AT981

Leave Likatre

WP120

Looks Likatre

WP110

Appears Likatre

WP115

Seems Likatre

WP125

Hardrock Maple

WM791

Pearwood

WX031

Shaker Cherry

WC521

Oiled Cherry

WC421

Jewel Mahagony

WY351

Black Ashwood

SZ101

Option 4

: Choose your Edge Treatment

Edge Treatment for Laminated Surface:

Standard

Color 02

Standard Edge Color:

Colors and patterns are representative only. Actual colors and patterns may vary slightly.

Black - 02

Option 5

: Pinch Points

Dimensions provided above are nominal. Actual widths of all tables are reduced by 2" and depths by 1". For example, a 48" x 48" x 30" equal corner table has an actual dimension of 46" x 46" x 29".

Lead Times:

Classic Collection: 10 working days for quantity 20 or less

Literature (Please open the following documents for more technical information)

| | |
| --- | --- |
| | - pdf |
| | - pdf |


Product Options/Accessories

Wall Mount Power Strip and Surge Protector, ED-PS6-UD
$39.95
| | |
| --- | --- |
| Model | TKEB424224, TKEB454524, TKEB484824, TKEB484830 |
| Manufacturer | Idea@Work |
| Part Number | TKEB424224, TKEB454524, TKEB484824, TKEB484830 |
| | |
| --- | --- |
| Desk Type | Electric |
| Desktop Shape | Corner |
Be the first to review this product