The below item has been discontinued.
Microsoft 3KJ-00012 Touch Mouse Limited Edition Artist Series
Microsoft 3KJ-00012 Touch Mouse Limited Edition Artist Series
General Information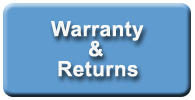 Microsoft 3KJ 00012 Touch Mouse Limited Edition Artist Series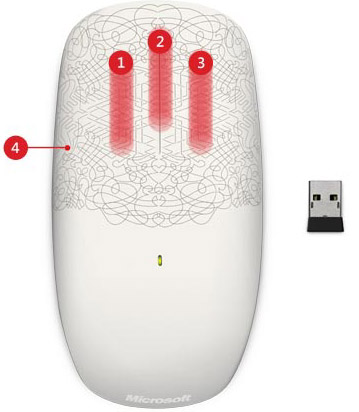 Features of Microsoft Touch Mouse 3KJ00012:
1. One Finger: Scroll, flick, or pan any direction for quick navigation. Scroll slowly with a gentle swipe or quickly with a flick of the finger, then tap to stop.
2. Two Fingers: Snap to see your windows side by side, or maximize and minimize.
3. Three Fingers: Show all open windows or reveal your desktop.
4. Thumb: Sweep your thumb to go forward or back.
5. Plug-And-Go Nano Transceiver: Leave the Nano Transceiver (USB) plugged in when you're on the go, or stow it magnetically in the mouse.
6. Enhanced navigation for Windows 7 and Windows 8: Touch Mouse with multi-touch navigation was introduced exclusively for Windows 7 and now has been optimized with navigation experiences designed for Windows 8 as well.
7. BlueTrack Technology: Take advantage of BlueTrack Technology, which combines the power of optical with the precision of laser for remarkable tracking on virtually any surface. NOTE: BlueTrack Technology does not work on clear glass or mirrored surfaces.
8. Designed for Comfort – in Either Hand: Superior comfort that's designed to fit your right or left hand.
9. Power on and off: Turn off the power switch to save the battery when the mouse is not in use. A green light flashes to show the battery is working, and then turns off to save battery life.
Technical Drawing of Microsoft 3KJ-00012 Touch Mouse Limited Edition Artist Series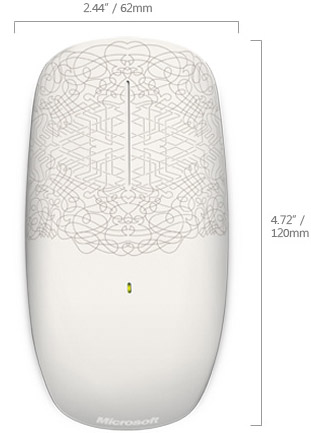 Description of Microsoft Touch Mouse:
Art in the Palm of your Hand: The unique design of the Touch Mouse Limited Edition Artist Series comes courtesy of New York-based artist Deanne Cheuk, who is known for her illustrative typography. The intricately etched lines represent the tracing motion a person performs over the Touch Mouse.
Turn everyday tasks into little moments of wow: Ready for a whole new way to navigate your PC? Touch Mouse, made exclusively for Windows 7 and Windows 8, makes everyday tasks more fluid and intuitive. You'll be more productive, with less effort.
Scroll, snap, and more with simple finger movements: Touch Mouse features a large touch-sensitive surface that responds to one-, two- and three-fingered gestures that are optimized for window management: snapping, moving, minimizing and maximizing, switching between tasks, and so on. A thumb gesture also allows for going forward and backward. Plus, with horizontal and vertical scrolling, you can swiftly navigate long documents and web pages.
Touch Mouse is easy to learn, fun to use: Its contoured shape fits comfortably in your hand, and with built-in BlueTrack Technology you can use it virtually anywhere. Touch Mouse lets you interact with your PC in a whole new way, but you can still point and click as you would with your old mouse while getting comfortable with the Touch gestures.
The experts agree: "Gestures were easy to pick up and memorize; I felt I had mastered them within an hour." – PC Magazine. "Windows 7 has long needed a peripheral that optimizes its touch capabilities. The Microsoft Touch Mouse expertly does just that, with a more comfortable (and traditional) design than that of Apple's trend-setting Magic Mouse." – PC Magazine.
Specifications of Microsoft 3KJ 00012:
Computer/Operating System:

Requires Windows 7

Hard Drive:

100 MB

Other:

USB only
2 AA alkaline batteries required (included)


| | |
| --- | --- |
| Model | 3KJ-00012 |
| Manufacturer | Microsoft |
| Part Number | 3KJ-00012 |
Be the first to review this product