Sliding Stacking Side Chair, ED-GL4-SD
The ED-GL4-SD stacks a maximum of 9 chairs with fabric, and 15 chairs with no fabric. Please note that if you add casters to this chair, it will not be stackable.
Highlights
Active Side chair that is stackable
Sliding mechanism

lets you

adjust the seat and back
Works great as an office guest chair
Ideal for cafes, libraries, waiting rooms, churches, public events
Weight capacity: 300 lbs
Back and seating upholstery as well as casters can be added for additional comfort
For extra comfort, OM5 Active seats have a layer of memory foam, UPHCFT, built under the normal cushion
Floor stack: 4 unupholstered/4 upholstered
Dolly stack: 15 unupholstered/9 upholstered
Please see, if you are looking for a sled-based stacking chair.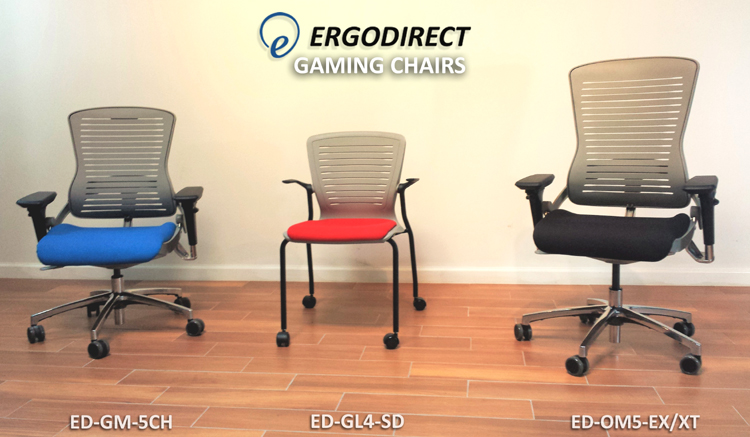 Description
Office Master OM5 Active Guest is available in many colors with optional arms and upholstered seat.
Specifications
Overall Width
20.75" (without arms)
Overall Height
33"
Back
17.5"w x 16"h (without arms)
Seat
18"w x 18"d
Seat Height
18" (fixed)
COM
Back = 0.75 yards
Seat = 0.75 yards
Carton Weight
20 pounds
UPS Weight
121 pounds
Arms
Optional
Weight Capacity
300 lbs
Warranty
Lifetime Limited
Option 1: Arms Type
| | |
| --- | --- |
| With Arms | No Arms |
Option 2: PolyFlex Shell Colors
| | | | | | |
| --- | --- | --- | --- | --- | --- |
| Modern Black (PB) | Palladium Grey (PG) | Arctic White (PW) | Mandarin Orange (PM) | Sapphire Blue (PS) | Aurora Green (PA) |
|   |   |   |   |   |   |
| Cardinal Red (PR) |   |   |   |   |   |
Option 3 & 4: Back & Seat Upholstery Fabric Color
Grade 1 - Basic 1001 - 1020
Content: 100% Marquesa Lana
Width: 54"
Weight: 16.0 oz./linear yard
Backing: Acrylic
Finish: Teflon
Repeat: None
Directional: No
Railroaded: No
Abrasion: 250,000 Double Rubs
Breaking Strength: Warp 300 lbs. / Fill 300 lbs.
Crocking: Dry Class 5 / Wet Class 5
Lightfastness: 400 Hrs. - Class 5
Flammability: Passes California TB 117-2013; CS-191-53
Cleaning Code: WS
| | | | | | |
| --- | --- | --- | --- | --- | --- |
| 1001 Charcoal | 1002 Gray | 1004 Navy | 1005 Blue | 1013 Burgundy | 1020 Black |
Grade 1 - Spice 1161 - 1168
Content: 100% Recycled Polyester
Width: 54"
Weight: 11.5 oz./linear yard
Backing: Acrylic
Finish: Teflon
Repeat: None
Directional: No
Railroaded: No
Abrasion: 400,000 Double Rubs
Breaking Strength: Warp 300 lbs. / Fill 220 lbs.
Crocking: Dry Class 5 / Wet Class 5
Lightfastness: 60 Hrs. - Class 5
Flammability: Passes California TB 117-2013; CS-191-53; BIFMA X5.7-1991; NFPA 260, CLASS 1; UFAC, CLASS 1
Cleaning Code: WS
| | | | | | |
| --- | --- | --- | --- | --- | --- |
| 1161 Pepper | 1163 Nutmeg | 1164 Juniper | 1166 Sesame | 1167 Paprika | 1168 Mint |
Grade 1 - Celestial 1200 - 1208
Content: 100% Polyester
Width: 54"
Weight: 14.2 oz./linear yard
Backing: Acrylic
Finish: Stain Repellent
Repeat: None
Directional: No
Railroaded: No
Abrasion: 183,000 Double Rubs
Breaking Strength: Warp 395.2 lbs. / Fill 298 lbs.
Crocking: Dry Class 4 / Wet Class 4
Lightfastness: 40 Hrs. - Class 4
Flammability: Passes California TB 117-2013; NFPA 260, CLASS 1; ASTM E84 (Adhered), CLASS 2 or B
Cleaning Code: S
| | | | | | |
| --- | --- | --- | --- | --- | --- |
| 1200 Oberon | 1201 Rhea | 1203 Callisto | 1204 Titan | 1207 Hyperion | 1208 Europa |
Grade 2 - Arcade 2100 - 2107
Content: 31% Polyester, 69% Post Consumer Recycled Polyester
Width: 56"
Weight: 1.32 lb
Backing: Acrylic
Finish: Soil and Stain Repellent
Repeat Length: 3.6250
Repeat Width: 3.000
Directional: Yes
Abrasion: 80,000 Double Rubs
Breaking Strength: Warp 275 lbs. / Fill 459 lbs.
Crocking: Dry Class 4.5 / Wet Class 4.5
Lightfastness: 40 Hrs. - Class 4
Flammability: Passes California TB 117-2013; NFPA 260, CLASS 1; UFAC, CLASS 1
Cleaning Code: WS
| | | | | | |
| --- | --- | --- | --- | --- | --- |
| 2100 Galaga | 2101 Dig Dug | 2103 Commando | 2104 Tron | 2105 Pacman | 2106 Ikari |
|   |   |   |   |   |   |
| 2107 Qbert |   |   |   |   |   |
Grade 2 - Casino 2251 - 2259
Content: 100% Polyester
Backing: Acrylic
Width: 54"
Finish: Soil and Stain Resistant
Abrasion: 50,000 Double Rubs
Rating: Heavy Duty
Lightfastness: 40 Hrs., Class 5
Pattern Repeat: 3/4" L, 3/4" W
Flammability: Passes California TB 117-2013; UFAC Class 1; NFPA 260 Class 1
Cleaning Code: SW
| | | | | | |
| --- | --- | --- | --- | --- | --- |
| 2251 Luxor | 2253 Paris | 2254 Stardust | 2256 Mirage | 2257 Rio | 2258 Wynn |
|   |   |   |   |   |   |
| 2259 Caesar |   |   |   |   |   |
Grade 2 - Chess 2291 - 2299
Content: 80% Recycled Polyester, 20% Olefin
Backing: Acrylic
Width: 54"
Finish: Teflon
Abrasion: 114,000 Double Rubs
Rating: Heavy Duty
Lightfastness: 40 Hrs., Class 5
Pattern Repeat: 1/2" L, 1/2" W
Flammability: Passes California TB 117-2013; UFAC Class 1; NFPA 260 Class 1
Cleaning Code: SW
| | | | | | |
| --- | --- | --- | --- | --- | --- |
| 2291 King | 2292 Knight | 2293 Castle | 2294 Bishop | 2296 Checkmate | 2297 Queen |
|   |   |   |   |   |   |
| 2298 Pawn | 2299 Rook |   |   |   |   |
Grade 2 - Clue 2400 - 2409
Content: 79% Polyester, 21% Rayon
Width: 54"
Weight: 9.0oz./linear yard
Backing: 100% Polyester non-woven scrim
Finish: Soil and Stain Repellent
Repeat: No
Abrasion: 70,000 cycles
Breaking Strength: Warp 152 lbs. / Fill 116 lbs.
Crocking: Dry Class 4 / Wet Class 4
Lightfastness: 40 Hrs. - Class 4
Flammability: Passes California TB 117-2013; NFPA 260, CLASS 1; UFAC, CLASS 1
Cleaning Code: W
| | | | | | |
| --- | --- | --- | --- | --- | --- |
| 2400 Spade | 2401 Sherlock | 2402 Marlowe | 2403 Tracy | 2404 Hardy | 2406 Drew |
|   |   |   |   |   |   |
| 2407 Clouseau | 2408 Friday | 2409 Agatha |   |   |   |
Grade 2 - SoftSit 2570 - 2579
Content: 100% Polyester
Width: 58/59" usable
Weight: 17.87 +/- 1.0 oz./linear yard
Backing: 100% Polyester non-woven scrim
Finish: None
Repeat: No
Abrasion: 110,000 Double Rubs
Breaking Strength: Warp 199 lbs. / Fill 199 lbs.
Crocking: Dry Class 4 / Wet Class 3
Lightfastness: 20 Hrs. - Class 4
Flammability: Passes California TB 117-2013
Cleaning Code: WS
| | | | | | |
| --- | --- | --- | --- | --- | --- |
| 2570 Graphene | 2571 Basalt | 2572 Ash | 2574 Kelvin | 2575 Tsunami  | 2576 Magma |
|   |   |   |   |   |   |
| 2577 Molten | 2578 Kipuka | 2579 Phlox |   |   |   |

Grade 3 - Free 3400 - 3408
Content: 100% Post Consumer Recycled Polyester
Width: 57"
Weight: 1.08 oz./linear yard
Backing: Acrylic
Finish: Soil and Stain Resistant
Repeat Length: 5.3750"
Repeat Width: 5.0000"
Directional: Yes
Abrasion: 100,000 Double Rubs
Breaking Strength: Warp 244 lbs. / Fill 391 lbs.
Crocking: Dry Class 4.5 / Wet Class 5
Lightfastness: 40 Hrs. - Class 4
Flammability: Passes California TB 117-2013; NFPA 260, CLASS 1; UFAC, CLASS 1
Cleaning Code: WS
| | | | | | |
| --- | --- | --- | --- | --- | --- |
| 3400 Orbit | 3401 Stealth | 3402 Flight | 3403 Cocoa | 3404 Evening | 3406 Pearl |
|   |   |   |   |   |   |
| 3408 Oasis |   |   |   |   |   |
Grade 3 - Line Up 3500 - 3508
Content: 100% Post Consumer Recycled Polyester
Width: 56"
Weight: 1.24 oz./linear yard
Backing: Acrylic
Finish: Soil and Stain Resistant
Repeat Length: 1.75"
Repeat Width: 3.75"
Directional: Yes
Abrasion: 100,000 Double Rubs
Breaking Strength: Warp 286 lbs. / Fill 309 lbs.
Crocking: Dry Class 4.5 / Wet Class 4.5
Lightfastness: 40 Hrs. - Class 5
Flammability: Passes California TB 117-2013; NFPA 260, CLASS 1; UFAC, CLASS 1
Cleaning Code: WS
| | | | | | |
| --- | --- | --- | --- | --- | --- |
| 3500 Shadow | 3501 Pewter | 3503 Sandstone | 3504 Baltic | 3505 Tranquil | 3507 Spice |
|   |   |   |   |   |   |
| 3508 Fern |   |   |   |   |   |
Grade 3 - Dart 3600 - 3608
Content: 58% Polyester, 27% Post Industrial Recycled Polyester, 15% Post Consumer Recycled Polyester
Width: 54"
Weight: 9.7 +/-1.0 oz./linear yard
Finish: Non-PFOA Soil and Stain Resistant
Repeat: None
Directional: N/A
Abrasion: 70,000 Double Rubs
Breaking Strength: Warp 138 lbs. / Fill 239.5 lbs.
Crocking: Dry Class 5 / Wet Class 4.5
Lightfastness: 40 Hrs. - Class 5
Flammability: Passes California TB 117-2013; NFPA 260, CLASS 1; UFAC, CLASS 1; ASTM E84 (Adhered), CLASS 1 or A
Cleaning Code: WS
| | | | | | |
| --- | --- | --- | --- | --- | --- |
| 3600 Abyss | 3601 Fog | 3603 Peat | 3604 Sapphire | 3606 Bamboo | 3607 Ruby |
|   |   |   |   |   |   |
| 3608 Evergreen |   |   |   |   |   |
Grade 3 - Stage 3V50 - 3V59
Content: 70% Vinyl, 30% Polyester
Width: 54"
Weight: 30 oz./linear yard
Backing: 70% Vinyl Face, 30% Polyester Backing
Finish: SILVERGUARD and PERMABLOK
Repeat: None
Directional: Yes
Railroaded: No
Abrasion: 930,000 Double Rubs
Breaking Strength: Warp 121 lbs. / Fill 72 lbs.
Crocking: Dry Class 4 / Wet Class 4
Lightfastness: 1000 hours
Flammability: Passes Cal 117-2013; NFPA 260/UFAC Class 1; Cal 117 Section E; Boston Fire Dept. Code (BFD IX-1); FAA/FAR 25.853(a) & Appendix F Part I(a)(ii); FMVSS 302; IMO A.652 (16) 8.2 & 8.3; NFPA 701 (small scale); NY/NJ Port Authority; Fed. St.
191A M 5903; ASTM E662.1; May comply with Cal. Tech. Bul. 133 when combined with appropriate components.
Cleaning Code: WS, BC
| | | | | | |
| --- | --- | --- | --- | --- | --- |
| 3V50 Cats | 3V52 Chicago | 3V53 Grease | 3V55 Aida | 3V58 Shrek | 3V59 Fame |
Grade 3 - Opera 3P60 - 3P67
Content: 100% Polyurethane / PVC Free
Width: 54"
Weight: 1.24 lb.
Backing: Polyester
Finish: Anti-microbial, antibacterial
Repeat: None
Directional: No
Railroaded: No
Abrasion: 240,000 Double Rubs
Breaking Strength: Warp 105 lbs. / Fill 196 lbs.
Crocking: Dry Class 5 / Wet Class 4.5
Lightfastness: 200 Hrs. - Class 4.5
Flammability: Passes California TB 117-2013; NFPA 260, CLASS 1; UFAC, CLASS 1
Cleaning Code: W, BC
| | | | | | |
| --- | --- | --- | --- | --- | --- |
| 3P60 Bravo | 3P61 Falsetto | 3P62 Cadenza | 3P63 Acapella | 3P64 Tenor | 3P66 Soprano |
|   |   |   |   |   |   |
| 3P67 Aria |   |   |   |   |   |

Grade 4 - Cover Cloth 4C00 - 4C08
Content: 44% Polyester, 56% Repreve Post Consumer Recycled Polyester
Width: 59"
Weight: 0.88 lb.
Backing: None
Finish: Crypton
Repeat: None
Railroaded: No
Abrasion: 200,000 Double Rubs
Breaking Strength: Warp 244 lbs. / Fill 203 lbs.
Crocking: Dry Class 4.5 / Wet Class 4.5
Lightfastness: 40 Hrs. - Class 4
Flammability: Passes California TB 117-2013; NFPA 260, CLASS 1; UFAC, CLASS 1
Cleaning Code: W, BC
| | | | | | |
| --- | --- | --- | --- | --- | --- |
| 4C00 Jet | 4C01 Gunmetal | 4C02 Platinum | 4C03 Syracuse | 4C04 Indigo | 4C05 Vesper |
|   |   |   |   |   |   |
| 4C06 Oat | 4C07 Russet | 4C08 Sorrel |   |   |   |

Grade 4 - Interlochen 4V70 - 4V78
Content: 100% Vinyl
Width: 54"
Weight: 30 oz./linear yard
Backing: 100% Hi-Loft Polyester
Finish: SILVERGUARD and PERMABLOCK
Repeat Length: 0.625
Repeat Width: 0.625
Directional: Yes
Railroaded: No
Abrasion: 1,155,000 Double Rubs
Breaking Strength: Warp 121 lbs. / Fill 72 lbs.
Crocking: Dry / Wet Excellent
Lightfastness: 1,000 hours - suitable for marine use
Flammability: Passes NFPA 260/UFAC Class 1; Cal 117 Section E; Boston Fire Dept. Code (BFDIX-1); FMVSS 302; NY/NJ Port Authority; FAA/FAR 25.853(a) & Appendix F Part I(a)(ii); May comply with Cal. Tech. Bul. 133 when combined with appropriate components.; IMO FTP 2010 Code MSC.307(88), Part 8, 3.1
Cleaning Code: WS, BC
| | | | | | |
| --- | --- | --- | --- | --- | --- |
| 4V70 Sequin | 4V71 Verdigris | 4V72 Champagne | 4V73 Pyrite | 4V75 Aegean | 4V76 Penny |
|   |   |   |   |   |   |
| 4V78 Limeade |   |   |   |   |   |

Grade 4 - Rocket 4500 - 4508
Content: 27% Polyester, 73% Recycled Polyester
Width: 54"
Backing: None
Finish: NANO-TEX Resists Spills
Repeat: None
Abrasion: 100,000+ Double Rubs
Breaking Strength: Warp 50 lbs. / Fill 50 lbs.
Crocking: Dry Class 4 / Wet Class 3
Lightfastness: 40 Hrs. - Class 4
Flammability: Passes California 117-E; UFAC Class 1; NFPA 260 Class 1
Cleaning Code: WS
| | | | | | |
| --- | --- | --- | --- | --- | --- |
| 4500 Ink | 4501 Graphite | 4503 Taupe | 4504 Navy | 4505 Bright Blue | 4506 Red-Orange |
|   |   |   |   |   |   |
| 4507 Flame | 4508 Sage |   |   |   |   |

Grade 5 - Myth 5200 - 5208
Content: 100% Polyester
Width: Manufactured to dimension specifications
Weight: 18.0 +/- 1.0 oz./square yard
Backing: None
Finish: None
Repeat: None
Directional: No
Abrasion: 250,000 Double Rubs
Breaking Strength: Warp 200 lbf. / Fill 150 lbf.
Pilling Resistance: Class 4
Crocking: Dry Grade 4 / Wet Grade 3
Lightfastness: 40 Hrs. - Grade 4
Flammability: Passes California TB 117-2013; NFPA 260, CLASS 1; UFAC, CLASS 1
Cleaning Code: WS
| | | | | | |
| --- | --- | --- | --- | --- | --- |
| 5200 Hades | 5201 Persephone | 5202 Perseus | 5203 Hermes | 5204 Poseidon | 5205 Zeus |
|   |   |   |   |   |   |
| 5206 Hercules | 5207 Ares | 5208 Medusa  |   |   |   |

Grade 5 - Comfortknit Solids 5501 - 5539
Content: 100% Repreve PC Polyester
Width: Manufactured to dimension specifications
Weight: 16 oz./square yard
Backing: None
Finish: None
Repeat: None
Directional: Yes
Railroaded: No
Abrasion: Exceeds 250,000 Double Rubs
Breaking Strength: Warp 209.4 lbf. / Fill 251.6 lbf.
Pilling Resistance: Class 4
Crocking: Dry 1 / Wet 1
Lightfastness: 40 Hrs. - 1
Waterfastness: Class 5 for staining / Class 5 for shade color
Flammability: Passes California TB 117-2013; NFPA 260, CLASS 1; UFAC, CLASS 1
Cleaning Code: W
| | | | | | |
| --- | --- | --- | --- | --- | --- |
| 5501 Flint | 5502 Monarch | 5503 Smoke | 5506 Cappucino | 5512 Xanadu | 5515 Baltic |
|   |   |   |   |   |   |
| 5539 Wine |   |   |   |   |   |

Grade 5 - Architect 5700 - 5709
Content: 100% Repreve PC Polyester
Width: Manufactured to dimension specifications
Weight: 16 oz./square yard
Backing: None
Finish: None
Repeat: None
Directional: Yes
Railroaded: No
Abrasion: Exceeds 250,000 Double Rubs
Breaking Strength: Warp 199.8 lbf. / Fill 243.5 lbf.
Pilling Resistance: Class 5
Crocking: Dry 1 / Wet 1
Lightfastness: 40 Hrs. - 1
Waterfastness: Class 5 for staining / Class 5 for shade color
Flammability: Passes California TB 117-2013; NFPA 260, CLASS 1; UFAC, CLASS 1
Cleaning Code: W
| | | | | | |
| --- | --- | --- | --- | --- | --- |
| 5700 Gehry | 5701 Gaudi | 5702 Kahn | 5704 Meier | 5705 Pei | 5706 Yamasaki |
|   |   |   |   |   |   |
| 5708 Hadid | 5709 Wright |   |   |   |   |

Leather - Evita Leather
Width: Varies
Finish: Water based protection
Abrasion: Taber test, 500 cycles, CS-10, 500 grams
Breaking Strength: Newark Flex 20,000 cycles
| | | | | | |
| --- | --- | --- | --- | --- | --- |
| LBLK Black | LVAN Vanilla | LSTN Stone | LWHT White |   |   |
Options 5: Frame Color
BLK - Black Powder Coated

SLR - Silver Powder Coated
Option 6: Casters - Wheels
| | | | | |
| --- | --- | --- | --- | --- |
| CAS0065-S (Soft) | CAS0050-SS (Safety Soft) | GLIDES |   |   |
| | |
| --- | --- |
| Model | ED-GL4-SD |
| Manufacturer | Ergodirect |
| Part Number | ED-GL4-SD |
| | |
| --- | --- |
| Overall Width | 20.75" (without arms) |
| Overall Height | 33" |
| Back | 17.5"w x 16"h (without arms) |
| Seat | 18"w x 18"d |
| Seat Height | 18" (fixed) |
| COM | Back = 0.75 yds, Seat = 0.75 yds |
| Carton Weight | 20 lbs |
| UPS Weight | 121 lbs |
| Arms | Optional |
| Warranty | Lifetime Limited |
| Weight Capacity | 300 lbs |
Be the first to review this product