GoldTouch GT6-0017 Black Gel Filled Mouse Pad - Black
 

 

Related Products:

GT6-0017

Black Ergonomic Gel Filled Mousing Platform

GT6-0003

Blue Ergonomic Gel Filled Mousing Platform

 

 
General Information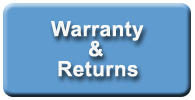 Goldtouch GT6-0017 Gel Filled Ergonomic Mousing Platform Black GT60017
Productivity via Proper Posturing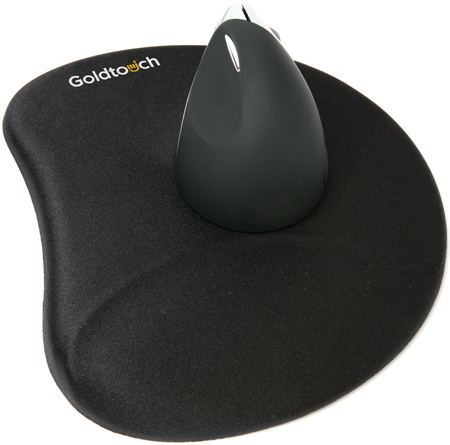 Features and Benefits of Goldtouch GT6 0017:
    1.  Supports the wrist and helps you attain a neutral wrist posture.
    2.  Unique 3D shape distributes pressure evenly, and helps avoid unwanted pressure points in
         vulnerable soft tissue.
    3.  Comforting Gel structure disperses stress - allows you to relax your hand, wrist and arm.
    4.  Negative tilt on the mousing surface straightens the wrist
    5.  Positive slope on the front surface helps protect your arm from hard desk surfaces
    6.  Gentle 3D curves cater to a greater range of desk and height variance.
Description of Goldtouch GT6-0017:
The unique design of the Goldtouch Mousing Platform allows users to mouse in greater comfort with less risk of contact stress on the nerves in the lower hand and wrist. When using a standard or Vertical mouse, the Mousing Platform's soft gel protects the wrist and hand from otherwise contacting a harder work surface. When using correct mousing techniques, such as moving with the arm (not bending the wrists), users can enjoy smoother movement of the mouse on the larger tracking surface. The gentle slope and curvature of the Mousing Platform help achieve more neutral postures and keep the mouse on a similar plane to the keyboard.
Privacy Notice:
ErgoDirect.com fully respects and protects your privacy. With the exception of arranging for delivery of the products ordered, we do not sell, share or rent any personal information (including your name, address, telephone number or e-mail address) to other parties for any reason; nor do we contact you by telephone or e-mail to solicit additional products or services.
Credit Card Security:
We use SSL security to protect all transactions so your credit card information is completely safe.
| | |
| --- | --- |
| Model | GT6-0017 |
| Manufacturer | GoldTouch |
| Part Number | GT6-0017 |
| UPC | 183238000131 |
Be the first to review this product