Multi Monitor LCD Mounts and Arms for Multiple Monitors
Multi Monitor LCD Arms and Mounts listed by Manufacturer Names
Making sense of today's multi-tasking reality
The personal work surface is precious real estate these days, typically crowded with notes, papers, planners, keyboards, monitors, lamps, and phones, not to mention pictures and other personal knick knacks.  Combine that shrinking work space with a growing workload, and you've entered the domain of the modern-day multi-tasker.
Benefits of using Multiple LCD Monitors:
In the workplace, using multi monitors will drastically improve worker's productivity and make computing time more enjoyable.  There have been a number of studies performed over the years that calculate the change in productivity from using multiple monitors.  According to a study done by Jon Peddie Research, productivity increases an average of 42% when using multiple displays.  The use of dual monitors, triple monitors, or quad monitors by web designer, financial planners, graphic designers make the juggling act between programs much less painful and the work flow much more efficient.  For gamers, having dual or triple monitor displays side by side makes gaming experience more immersive and complete.
At Ergodirect.com, we offer a complete LCD multi monitors mounting selection.  Whether it is desk mount, wall mount, pole mount,  grommet clamp for dual monitor arm, triple articulating arm,  quad vertical or horizontal array mounting arm, two-tiers six monitors arm beam.  Don't know which options work best for your monitors?  Please call our heroic customer service line, and we'll be glad to assist you in choosing the best and appropriate LCD multi-monitors mounting option.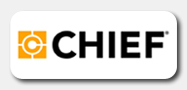 Chief KCY220 Series - height adjustable dual arm dual monitor desk mount is a perfect fit for small flat panel LCD monitors that provides maximum ergonomic flexibility for viewing multiple monitors.  KWD220 Series - Flat panel Dual Horizontal LCD monitor arm wall mount offers the ability to mount multiple screens and lock them in the same plane for viewing convenience.  KWD320 Series - triple horizontal monitor arm wall mount provides independent adjustable tension at pivot point for customized control.  Chief has more than 29 years of proven product and service excellence.  We design state-of-the-art mount and rack solutions that complement the technology they support.  We are committed to delivering high-quality products that are easy to install and maintain.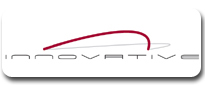 Innovative popular model 9120 Dual Side-by-Side LCD monitors arm offers space saving with just one point of contact on work surface.  Position each monitor independently.  Model 9198-4 Quadropod allows 4 flat panel LCD monitors mount in any position you desire.  For fixed height applications, combine the ArcView with the Innovative EURO pole system, model 9169 Series, dual, triple, quad monitor beam and mounting pole attach to desk or hang from slatwall for maximum space savings.  Model 9177-3: Triple monitor beam on a height adjustable arm is a perfect mounting platform for multiple monitors with vertical adjustment 9" up - 9" down from center for a total 18" total vertical movement fits LCD monitor size 15" to 19".  Innovative Office Products is the leading manufacturer of ergonomic, space-saving arms and mounts for flat panel LCD monitors, notebooks, and tablet PCs.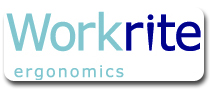 Workrite Ergonomics Poise PA2000 Dual LCD screen can be installed for either landscape or portrait orientation both vertically or horizontally with monitor weight capacity up to 22 lbs each.  A simple touch with your fingertip will easily change the position of the Workrite Poise. SA2000 Dual SwingArm offers the unmatched flexibility of SwingArm in a dual monitor configuration. Optimizing viewing angle, focal length and monitor height with a few simple twists and turns, SA2000 SwingArm articulates to virtually any position. Over the past 15 years, Workrite Ergonomics has developed a reputation for excellence around its highly evolved ergonomic office solutions.  In 2005, Workrite announced the results of an important study of the workplace, which focused on worker comfort and productivity in terms of specific, equipment related preferences and requirements.  The "How Long Can You Stand to Sit" study revealed that 92 percent of respondents prefer a desk or workstation that allows them to make minor adjustment in height.