Have you ever been forced to leave or stop playing a game, or even seek medical assistance for gaming injuries? Common gaming strains include dry eyes, headache, blurred vision, neck and shoulder pain, tired eyes, red eyes, sensitivity to light, and twitchy eyes. Whether you're playing on a TV, computer, phone, or tablet, your game should never stop because of pain and strain.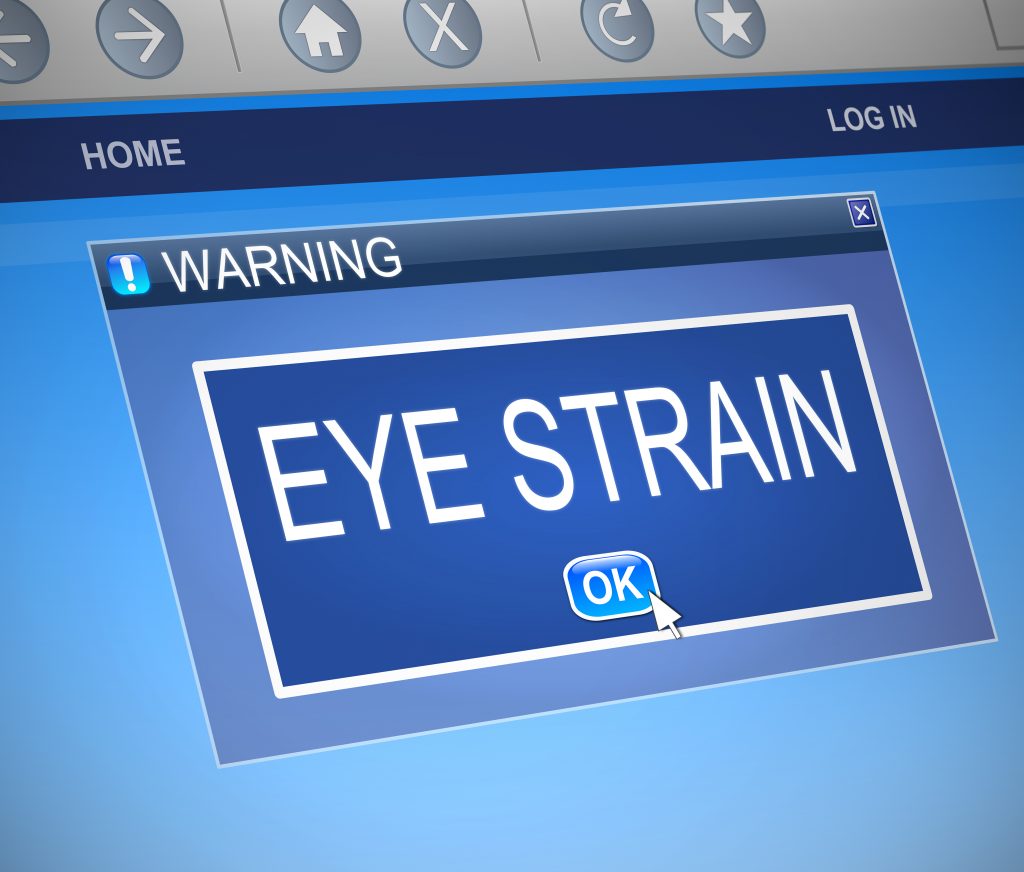 Digital screens use blue light, an HEV (high energy visible) light, that travels on short wavelengths but emits a high energy. HEV light penetrates deeply into the eye, and can therefore result in retina damage and suppression of the natural release of melatonin that disrupts normal sleep patterns.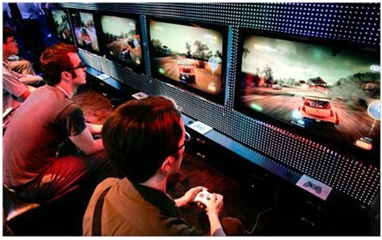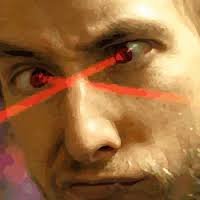 When we look at something, light strikes the photoreceptors in the retina and sends a signal to the brain (photoreceptors are cells which allow us to see fine details and color). The brain then converts that light into the image that we see. Since HEV light penetrates so deeply, it can be damaging to the retina, potentially causing our photoreceptors to deteriorate over time.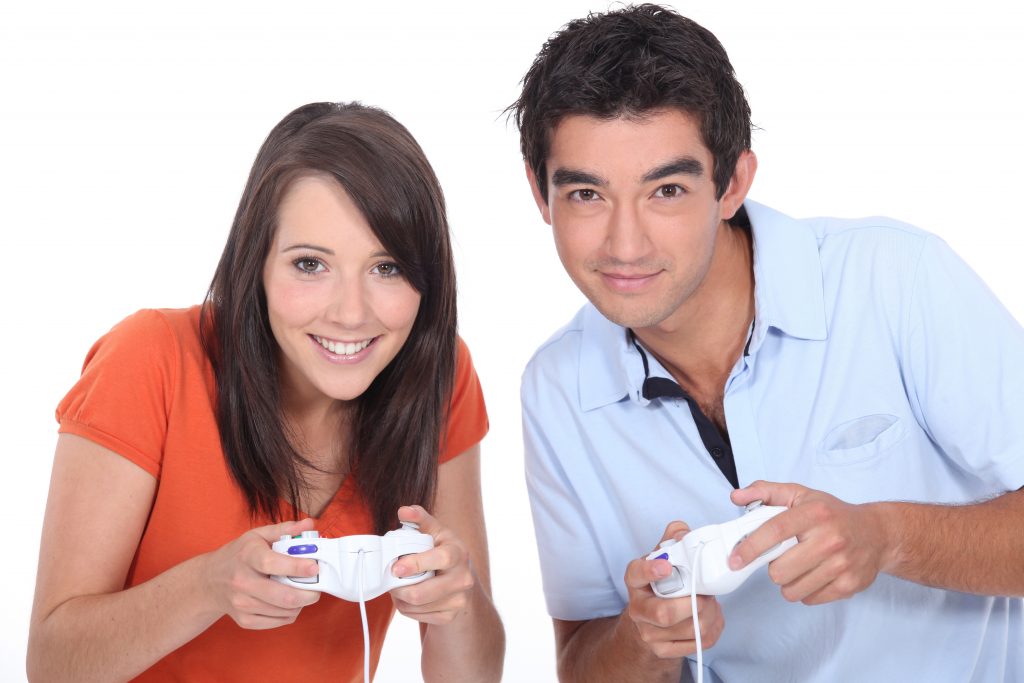 Melatonin is a chemical released by the brain that tells our body when to sleep, and therefore more melatonin is released at night. HEV light affects sleep patterns by delaying and slowing the release of melatonin. As a result, using screens before bed might make it harder to fall asleep. Additionally, sleeping in a room with a TV playing may cause disrupted sleep due to delayed melatonin release.
Never fear. You can still game in comfort with better screen habits and best practices that reduce negative side effects of HEV lit screens.
Wear yellow tinted computer/gaming glasses that have anti-reflective and anti-glare properties. These glasses have blue light filtering capabilities that disable blue light from penetrating as deeply into the eye. In particular, these glasses are known to minimize HEV side effects that delay melatonin release.
Keep your screens at eye level to keep your eyes, shoulders, and neck relaxed. Your eyes should rest on the top 1/3 of the screen. Mount your TV or computer on the wall, or get a tablet holder to lift screens.
Bring your phone to your eyes, not your eyes to your phone. Looking down at your phone exerts a weighted force on your neck. As you tilt your head forward, the angle increases, and more weight needs to be supported by the small muscles in your neck in order to hold your head in that position. In fact, 15 degrees of tilt is equal to 27 lbs, and 60 degrees is equal to 60 pounds!
Create lighting contrast, by focusing lights at different intensities in specific directions.

Don't game in the dark! The contrast between the screen light and the room around you becomes too great. Every time the screen light intensity changes, your eyes have to adjust to the new lighting level. This is similar to the adjustment period needed when you first come inside on a sunny day.
Use task lights to focus external light effectively around screens. Task lights are lights for specific purposes (like a desk lamp), that help reduce eyestrain and other visual issues like blurry vision and headaches. Note: LED (light-emitting diodes)task lights are more comfortable and safer on the retina.
Place a backlight behind you, rather than directly over where you are sitting. Soft backlights prevent glare and provide enough contrast to relax your eyes.

Lower your screen brightness, especially if you're in a darker room. Your eyes will feel most relaxed if they can switch between the screen and the surrounding world without having to adjust to extreme intensity differences. Lower screen brightness also conserves battery life on phones and tablets!
Blink every time you click (or pick an in-game action like every time you use an ability if the game is very click dependant). Blinking is your eyes' defense against dryness. On average you should blink 12 times a minute.
Adjust zoom and font size settings to help you see the screen better without having to move closer. The short wavelengths of HEV light become less intense if you are farther from the screen source.
Follow the 20-20-20 rule: every 20 minutes look 20 feet away for 20 seconds. Your eyes will relish the opportunity to relax and refresh. If it feels impossible to look away that often, then take a break from looking at the screen every 2 hours minimum.
We know you love to game, but your fun shouldn't come at a cost. With a few simple tricks you can help reduce the negative effects of HEV light, and get back to what really matters — getting the best high score.