Although diseases are nothing new, the COVID-19 pandemic has reminded us that every time we are out in public interacting with others, we could be putting ourselves (and our families) at risk. This has always been true, and even after the coronavirus pandemic settles, we will still be susceptible to this and other contagious diseases.
As a business leader, what are you doing to protect your customers and employees as soon as the stay-at-home orders are lifted? As you plan for people to return to your place of business, you may be looking into purchasing thermal cameras to detect whether or not a person has a fever or conduct other non-invasive imaging.
You are not the only business leader to consider this investment. In fact, the sales of such items are skyrocketing.
Thermal Imaging Cart
Many companies make thermal imaging cameras, but as you search for one to fit your needs and budget, you also need to consider where the camera will be secured. Your thermal imaging camera must be portable, but at the same time, you will also need one that secures the expensive device in place. Here are some other things to consider when purchasing a thermal imaging cart for your cameras.
Functional, Secure Design
If you plan to invest in thermal imaging cameras, you also will assign an employee to monitor them. This means the cameras and monitors must be able to pivot and tilt to suit the needs of the employee, while still holding the devices firmly in place.
For example, the Ergotron Thermal Imaging Cart allows the screen to lift 25 inches and tilt 25 degrees. The cart will also allow the device to pivot 180 degrees and rotate 90 degrees. The Ergotron Thermal Imaging Cart allows you to face the cameras forward or to the rear. This cart offers the ultimate in flexibility, while at the same time securely holding the expensive devices in place.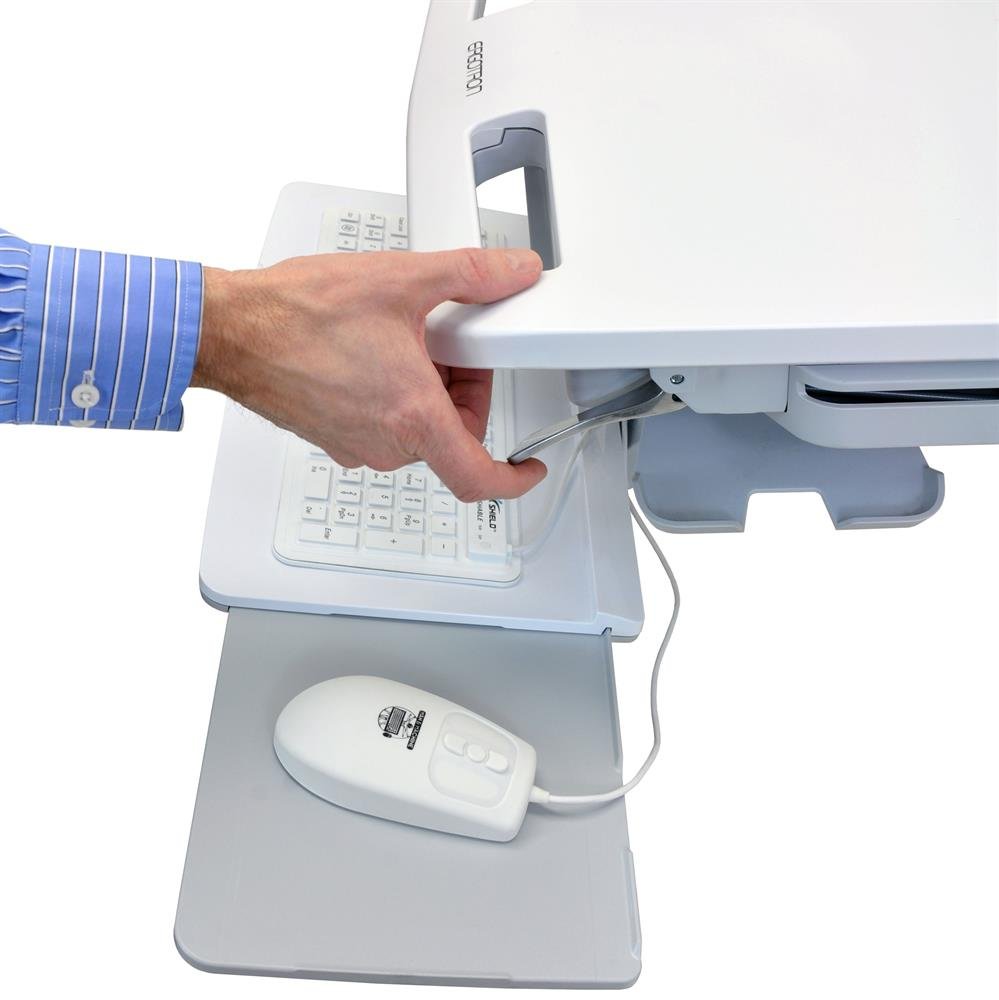 Ergonomic Design
Your thermal imaging cart should be designed with comfort in mind. The Ergotron offers an appropriately-sized work surface and wrist support. To keep the area around the cart free from cords, make sure the cart that you choose has adequate cable storage.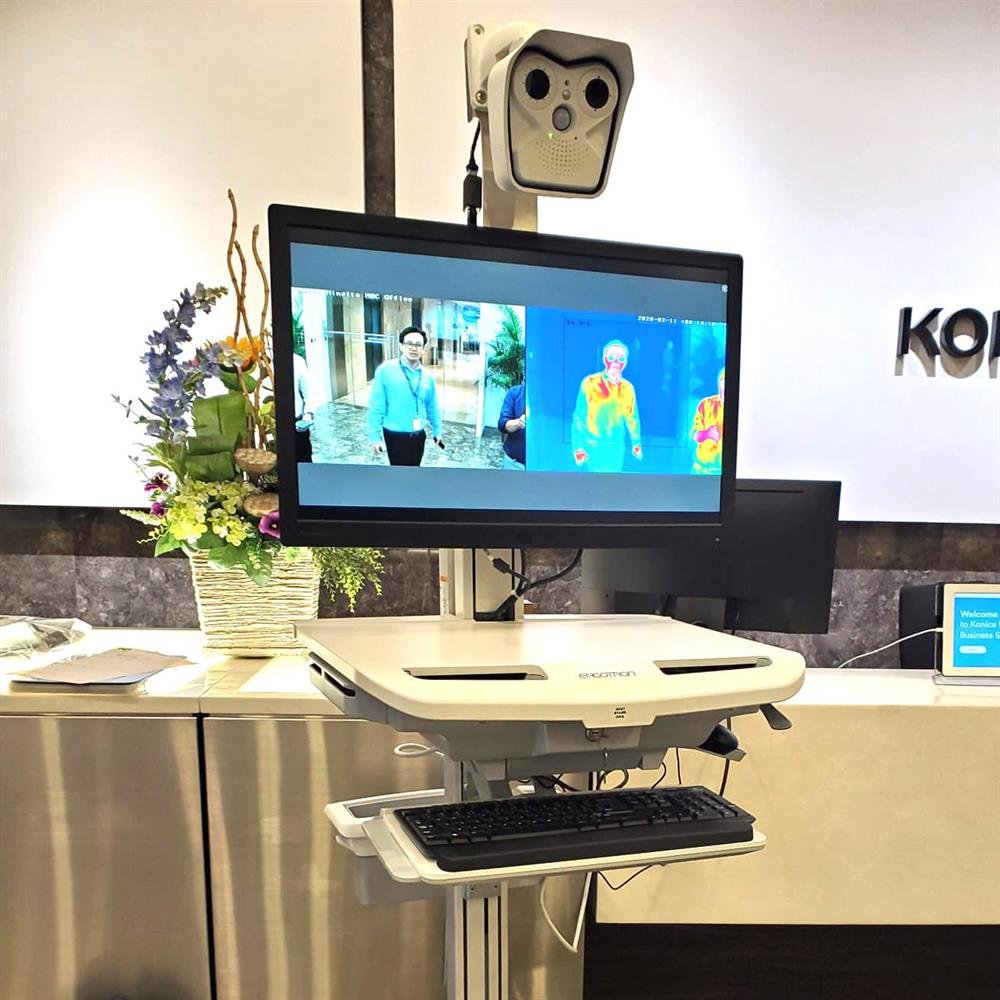 LiFeKinnex™ Technology
Erotron Thermal Imaging Cart offers Hot Swap LiFeKinnex™ Technology with a Lithium Iron Phosphate (LiFePO4) battery that lasts longer for repetitive cyles, can be discharged fully without complications, and offers an owner a lower cost.
Compared to an SLA battery, you can get four times of a quicker recharge.
What Does Hot Swap Battery Mean?
Hot Swap Battery refers to safely removing a battery product without needing to shutdown a cart's computer.
With this Hot Swap Battery technology, the Ergotron Thermal Imaging Medical Cart enables uninterrupted workflows
The thermal imaging cart should also be designed to hold the battery securely in place. Make sure that the battery that comes with your system is high enough quality to enable the user to work away from a power source for hours at a time.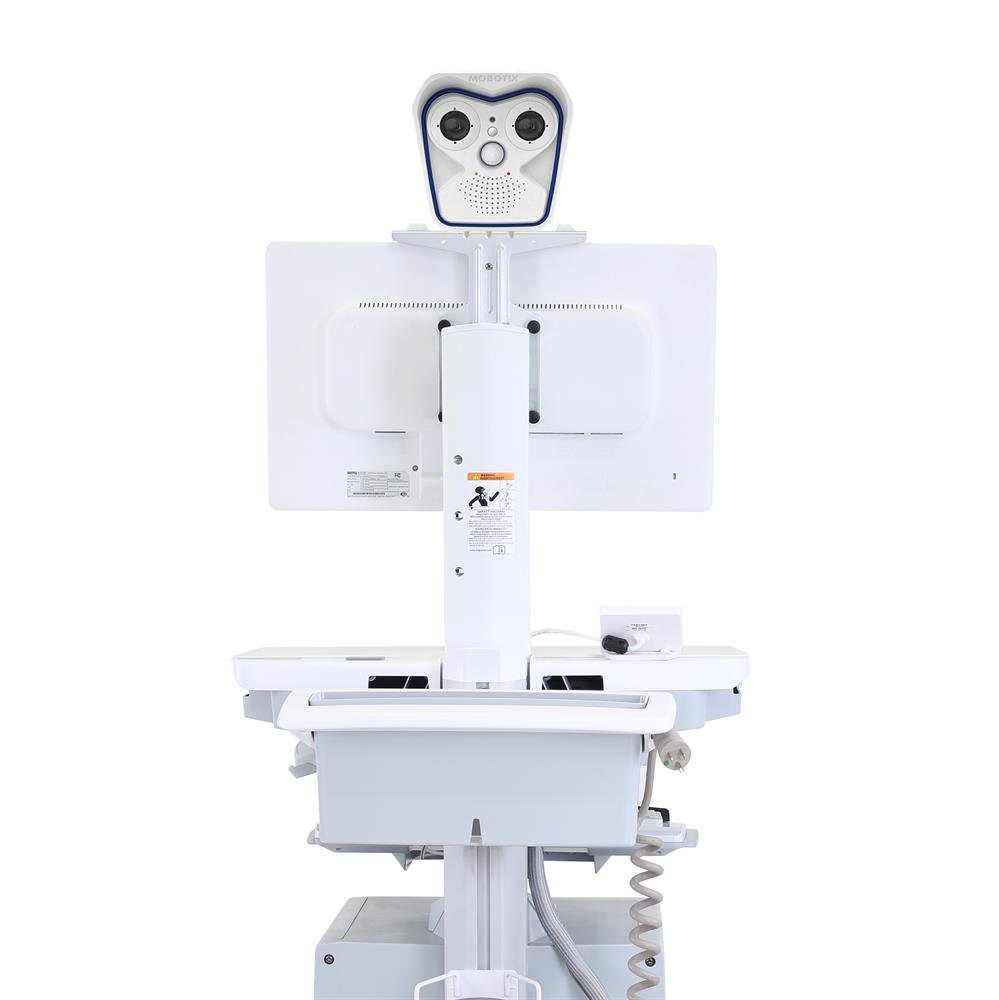 Compact
While your thermal imaging cart should be secure enough to hold the camera, monitor, and battery, it must also be compact enough to get through tight spaces. The Ergotron cart's wheel-to-wheel base dimensions are 17" x 21". The base of the unit has four caster wheels, two of which can be locked.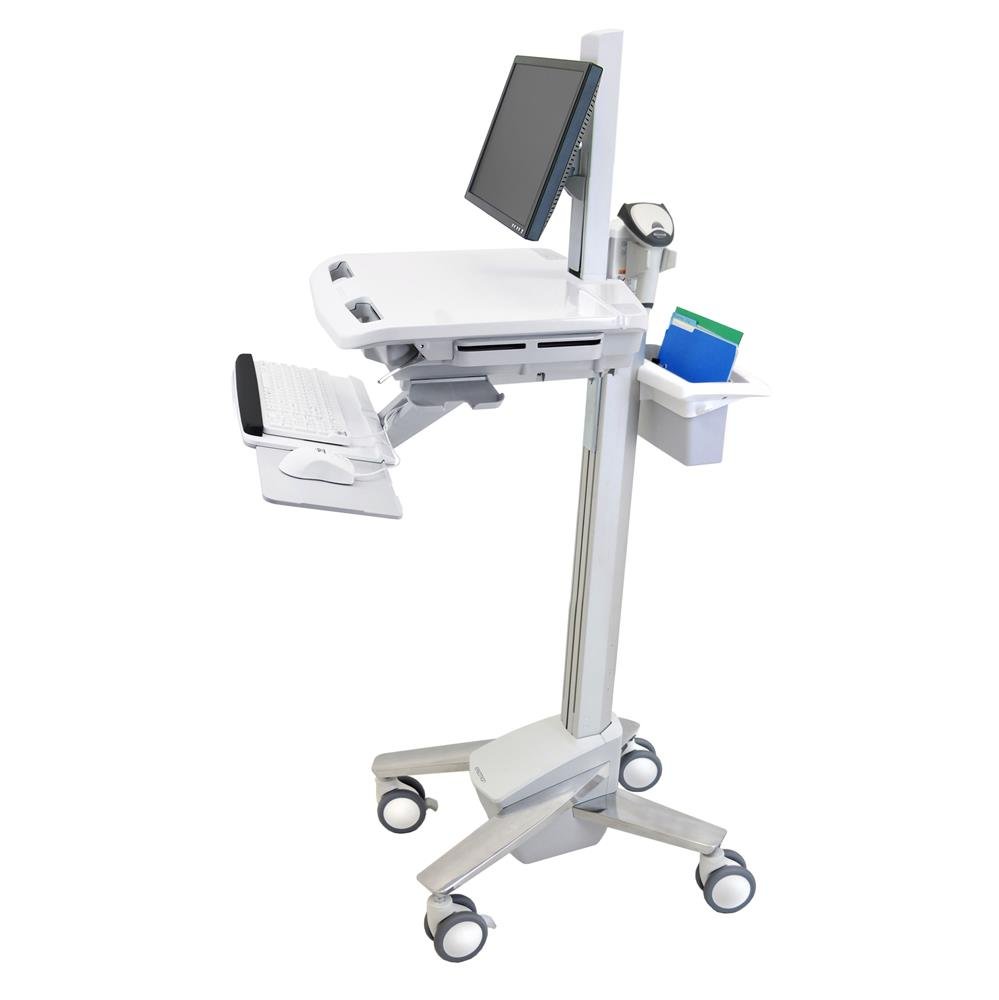 Conclusion
As you consider how to protect your customers and employees during this pandemic, don't forget to consider the details of your thermal imaging camera purchase. Look for a cart that offers ergonomic, compact, and secure design.
If you want more information on Thermal Imaging Cart, contact us at [email protected] or call us at 888-456-ERGO. Visit us at www.ergodirect.com.