We have all heard many tips on how to stay healthy. Everyone has their own set of rules and advice. Make sure you get proper exercise, fresh air, don't eat fatty foods, don't fall asleep in front of the TV and so on… the list goes on. But when it comes to staying healthy what really matters? A good start would be to have realistic expectations. Here are a few easy ways to implement improvements into your everyday routine.
1.     Drink more water.
Yes, you may think this is an obvious one, but did you know the average adult is usually walking around under hydrated if not completely dehydrated? If everyone drank more water, we probably would not be dealing with so many germs floating around in the elevator on the way to work.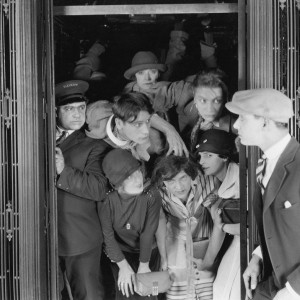 "Wait, you mean there's another way to get to the second floor?"
 2.     Find a good chair.
Honestly, who likes the chair they have to sit in everyday? I'm sure many of you will lie and act like yours is fine. But unless you have a chair that offers proper ergonomic support you are going to be sore and stiff at some point. Consider the advantages – good posture and proper blood flow leads to more energy throughout your day which will lead to more energy to enjoy your evening!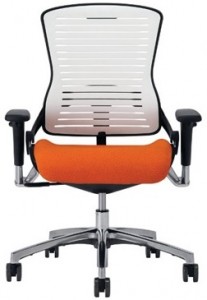 "If you sit here, you may never sit the same in any other chair. Ever. Again."
 3.     Walk around the office.
Forget texting, Google chat, Outlook, IM, Pinging or poking. Reach out to your co-workers with a few steps down the hall and get some movement in your day. If you reach out, in an actual conversation you are more likely to come up with some good ideas, something that does not usually come easy, when the only thing you're staring at is the screen.
"Just try to leave your co-workers alone if they look busy."
 4.     Try to Stand While Working.
We know your boss may be living in the Stone age when it comes to having a healthy work environment. What I would recommend is to sneak some research papers on employee productivity when using a stand up desk under his door when no one is looking (we are in no way responsible for your grumbling boss). If you do have some control over the situation, consider some of the following stand up desks that will change the atmosphere in the office and boost morale.
 "The ups and downs at his office are a good thing!"
 If you have any unique and realistic tips about how to stay healthy with ease in your daily routine, please share! New ideas are always appreciated.