What Are The Benefits Of A VESA Mount?
Mounting your display on a wall mounting arm, desk stand, desk clamp mounting arm will let you customize it for your height and adjust it for depth, an ergonomic necessity that lets you work at your computer without any aches or pains.
Most display manufacturers as well as mount manufacturers follow VESA standards, that is, their products have VESA patterns. So please note that without VESA, you will not be able to get those ergonomic benefits.
What Are The Three VESA Standards?
There are three VESA standard mounting systems that today's flat panel displays use.
All three are defined by the four holes that appear on the back of the displays and the screws used to fit those holes. Typically, a VESA mounting system is centered on the back of the screen.
Here are the 3 main types:
1. VESA MIS-D, 100/75, C compliant displays
Hole Pattern: 100 x 100 mm or 75 x 75 mm square
Screw Type: M4 screws
Common Use: Monitors weighing under 30 lbs ( 14 kg ) ; small TVs and computer monitors
2. ESA MIS-E, C compliant displays
Hole Pattern: 200 x 100 mm rectangle
Screw Type: M4 screws
Common Use: Mid-size displays weighing less than 50 lbs (23 kg)

3. VESA MIS-F, C compliant displays
Hole Pattern: varied hole patterns spaced in 200 mm increments (e.g., 400 x 200 mm and 600 x 400 mm are both MIS-F hole patterns)
Screw Type: M6 or M8 screws
Common Use: Heavier TVs with screens greater than 31" or displays that deviate from the standard in minor ways
Are There VESA Conversion Kits Available?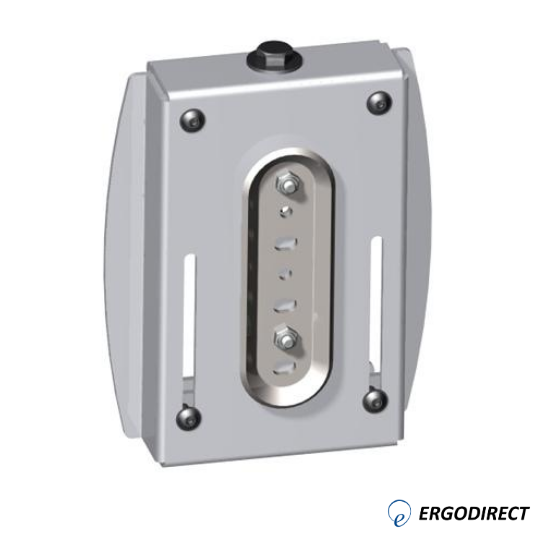 At times, a user may want to use an MIS-D mounting plate to hold an MIS-E display. Adaptor kits are available for this use from ErgoDirect.
Can I Use A VESA Mount System On My Apple Products?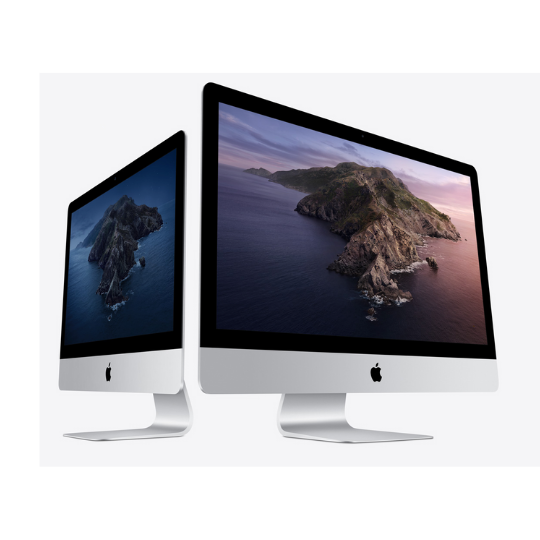 Most Apple displays are not VESA compliant. To attach a non-VESA-compliant Apple display to a VESA mount, you may need an adapter bracket. Currently, Apple's iMac Pro is now offered with an optional VESA interface accessory that can attach the computer to a VESA mount.
Or the iMac needs to be ordered with a VESA interface which will be attached to the iMac at the time of manufacturing.
Can Non-Apple, Non-VESA Compliance Systems Use A VESA Mount?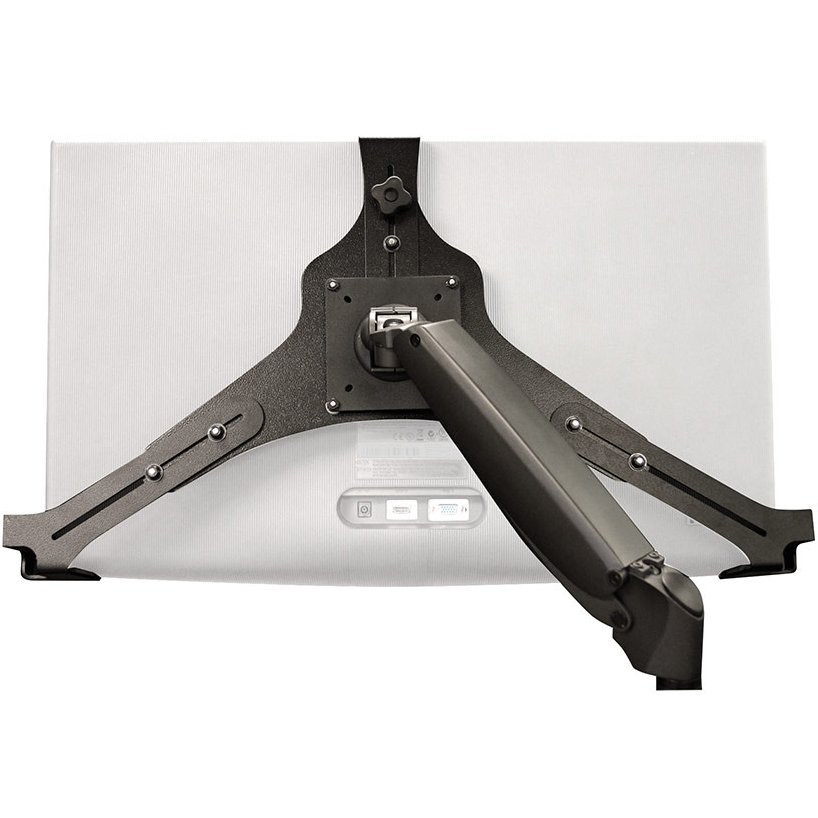 ErgoDirect carries a non-VESA bracket for displays without VESA patterns in order to mount them.
Conclusion
ErgoDirect carries a full line of monitor arms. When choosing a display, look for products with VESA compliance so you can use any ErgoDirect VESA wall mount, monitor arm, or computer cart.
Protect your and your employees' health by having the most ergonomic desk systems available.
Contact us at [email protected] or call us at 888-456-ERGO for any questions on VESA. Visit us at www.ergodirect.com for more information.