We're not the only ones who like the  Office Master OM5 gaming chair.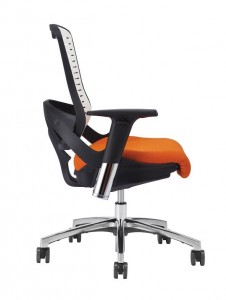 Earlier this month, Linus Sebastian reviewed the OM5 on his wildly popular YouTube channel LinusTechTips.
He found out about the chair in February when PCGamer magazine recommended the OM5 as the best gaming chair.
What did Linus think?
The OM5 is easy and smooth to construct by following enclosed instructions
The seat cushion is great; it was designed to contour to the natural shape of how the body settles when you sit
There's only one lever for height, so no manual adjustments are necessary
The chair moves with you as you move, to support you at all times
The chair's plastic doesn't feel cheap
It's the most comfortable chair he's looked at
To see how the OM5 compares to other chairs, check out this video from PCGamer.
You can buy the OM5 on our website. Feel free to contact us for more information.