The convenience and portability of laptops make them ideal for employees on the go and public areas like libraries or check-in stations where a full desktop isn't suitable. However, having laptops publicly accessible means a bigger emphasize on their safety and security.
There's a wide variety of ways to keep your laptop safe. We've compiled a small list to help you find the solution you're looking for. The first two options are complete laptop solutions to keep your laptop safe, and the other six options are partial solutions which you can mix-and-match for your unique needs. Keep in mind, secure laptop solutions that are ergonomic should be height and tilt adjustable so that your eyes rest easily on the top 1/3 of the screen.
1. Single lockdown laptop arms
Laptop arms can be mounted on a wall or desk. These single lockdown arms secure the laptop to the mount, and offer superior strength and support for your laptop, while still enforcing a "theft deterrent" message.
2. Double lockdown laptop arms
Double lockdown laptop arms secure your laptop in an open position at all times, making them great for public access areas.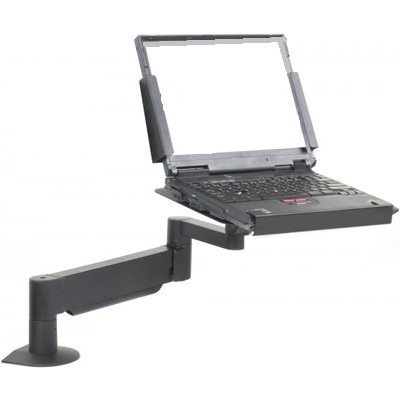 3. Security stand
This secure laptop solution helps protect your laptop from falls and drops as well as thefts. This security system complements desk and wall mount solutions, but also works well on its own on a tabletop or cart. Simply unlock the laptop with a key when you need it.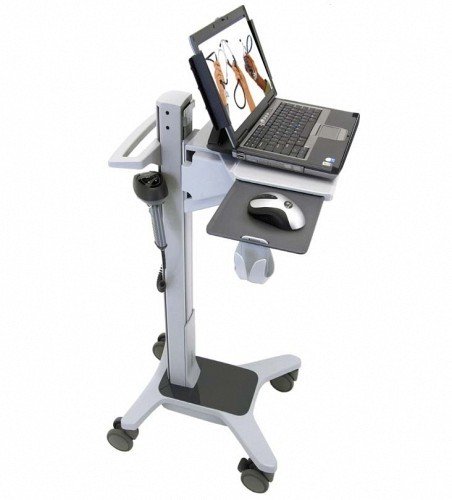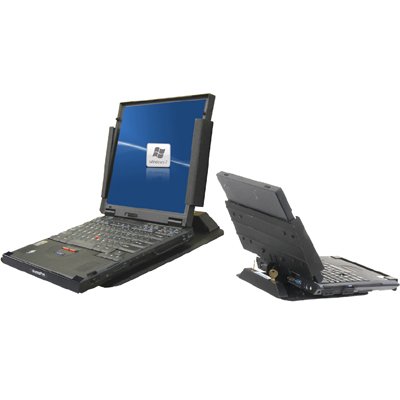 4. Lockdown plate
The laptop lockdown plate attaches to the bottom of your laptop to prevent access to adapters and connections. It easily opens with a key when necessary.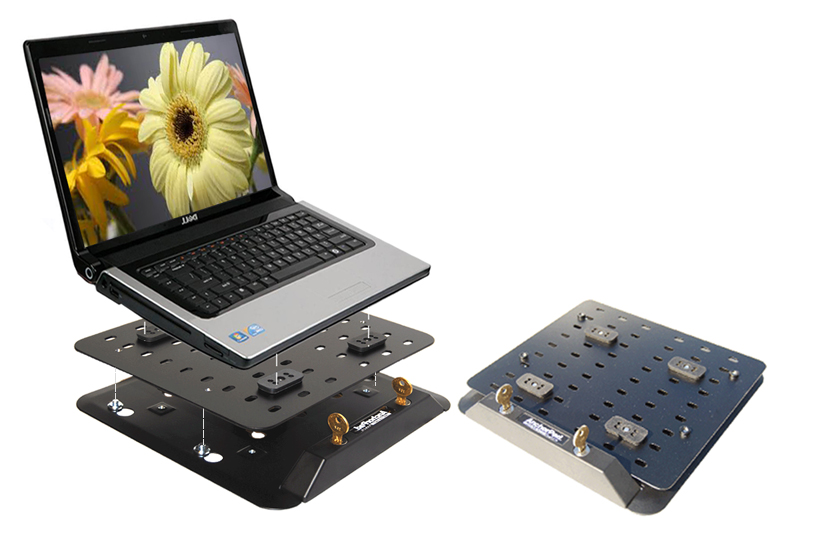 5. Combination key lock
With its low-profile design and self-coiling cables, a combination key lock makes laptop travel convenient while keeping your laptop securely anchored.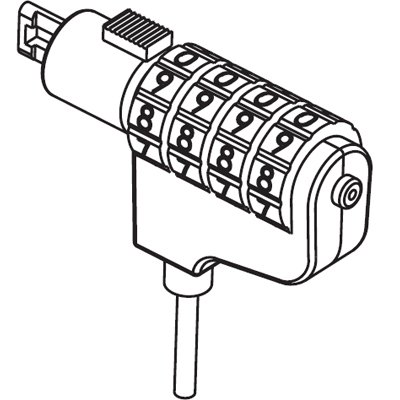 6. Security cable lock
Keep your laptop secure while still leaving room for it to travel across the table or other areas as needed with a coiled security cable.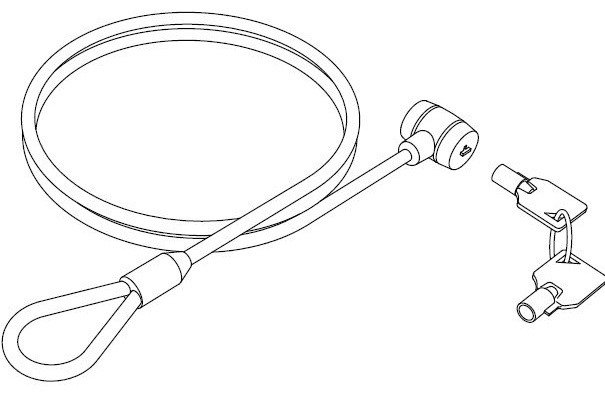 7. Laptop security bracket
The laptop security bracket is an excellent theft deterrent which can be used with a docking station. Not only does it keep your laptop safe from theft, it provides stability against unintentional bumps, and offers adjustments inwards and outwards for better user positioning.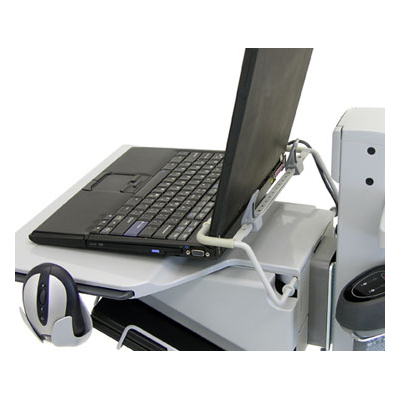 8. Lockable laptop drawer
Store your laptop inside a lockable drawer to keep it secure and concealed when it's not needed.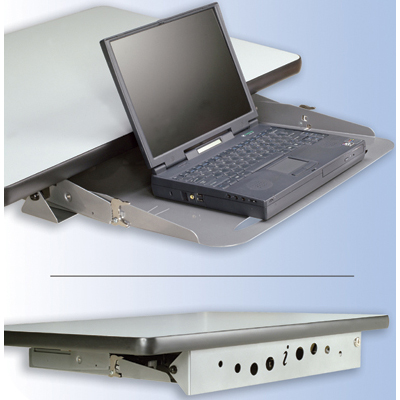 Have you used these or any other secure laptop solutions to keep your devices safe from theft? Let us know in the comments!