As we mentioned last year, Linus Sebastian, the face of LinusTechTips on Youtube, recently reviewed our Office Master OM5 Gaming Chair.
The OM5 is so advanced that it requires no levers, knobs or manual adjustments. Whatever your position, the chair automatically adjusts while providing continuous lumbar support, and keeping you in an ergonomic posture at all times.
Linus was concerned, however, that the chair arm's slider mechanism did not lock.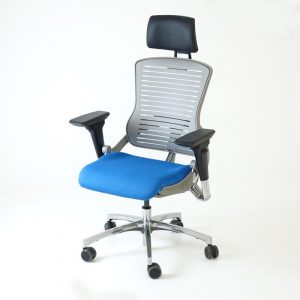 OM5 designers addressed this issue by adding the MR-65 (arm pads) option. The arm pads still utilize all of the great features of the previous one (6-way forward-backward, side-to-side and inward-outward pivoting motion, adjustable arm pads), but now they're also lockable in all six positions. Measured from the top of the seat cushion to the top of the arm pads, the arm locks vertically 5″-9″ high.
All current chair owners can upgrade their gaming chair as long as it already has arms pre-installed. Unfortunately, no arms can be added to armless chairs. New buyers, make sure to buy arms if you plan to upgrade in the future.
Along with new arm pads, why not add a headrest?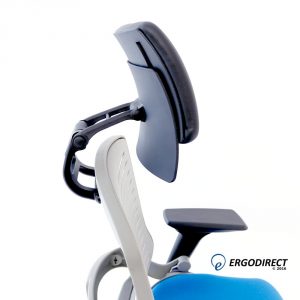 Head rests can be purchased and installed separately, no matter what chair you have. The OM5 headrest adjusts to three different positions to support your head and neck and allows you to maintain an ergonomic position while leaning back. You'll be able to optimize your chair for hours of comfort.
Please contact us for more information or to order your chair upgrades today!