People spend more time sitting than anything else – even sleeping! For an activity that makes up a majority of our conscious lives, we tend not to think much about it. When looking at a new office chair, it's hard to know exactly what to look for. There's a wide price range, lots of buzzwords, and misleading information flying around that makes it difficult to know exactly what to look for when choosing a chair. How do we know? ErgoDirect.com has been an leader in supplying ergonomic products to Silicon Valley companies and government organizations for the past twenty years. In this article – we are going to go into everything you need to know to be an informed chair shopper. First, we are going to start off by dispelling some commonly held myths about sitting.
Myth # 1 – Picture Perfect Posture
First, we're going to want to dispel the myth of "picture perfect" posture. A lot of people think that when ergonomists talk about posture – the goal is to train the individual to lock into that position. Fortunately, this is not the case. Eileen Vollowitz PT, a consultant for UCLA's Ergonomics Program says that "'Picture-perfect" posture can be extremely fatiguing, especially when held for long periods of time. When sitting, the full force of gravity is carried by the upper body and can lead to fatigue, muscle strain, or joint pain. Prolonged, static postures reduce blood flow and deprive muscles of necessary oxygen and nutrients. Dynamic postures increase blood flow and allow for muscles to have small rest breaks when you work. (Source)" This means that the single healthiest work position is actually being in motion.
Myth #2 – Sitting Upright is Optimal
If you choose to sit, a lot of people believe that ergonomists demand an erect posture. This too is a myth that needs to be dismissed. Eileen Vollowitz discusses that when employees are "given a choice, four out of five workers prefer to sit slightly reclined. A reclined posture is less fatiguing and easier to maintain than sitting erect. Sitting slightly reclined also reduces pressure on the discs in your lower back. However, there is a difference between being slightly reclined, and slumping." Sitting upright puts a lot of pressure on the tailbone and hip. By slightly reclining, the weight is shifted onto the back rest, which allows for a more comfortable sitting position.
Myth #3 – The Best Chair is a Rigid Chair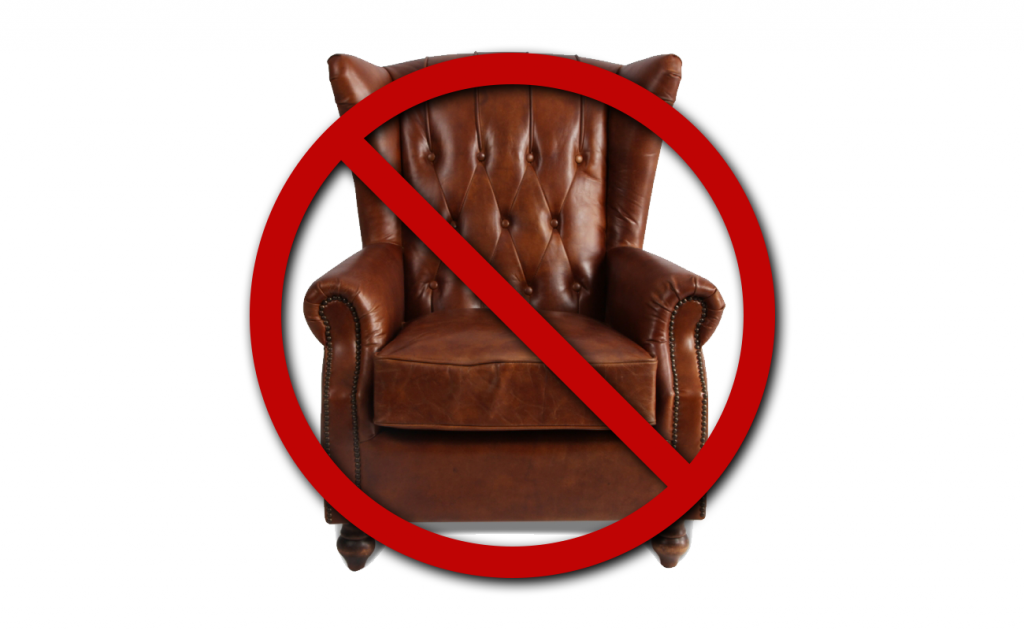 The key to buying a comfortable office chair is getting one that can adjust with the user. Due to the sheer number of variables, there's a lot of different ways a chair can be adjusted in order to accommodate different people and tasks. Expert ergonomist Melissa Afterman lists the most important adjustment areas – "seat height adjustability, arm adjustability, backrest height adjustability, ability to recline when you want to or receive support in an upright position" (Source).