Ultra-Wide Monitor Mounts
We know how important it is to create a well-designed working environment for ourselves and our employees. In fact, the Occupational Safety and Health Administration (OSHA) requires that businesses provide "a safe and comfortable computer workstation" for their employees.
Today, we are going to talk about monitor mounts. Specifically, we are going to discuss the problems with ultra-wide monitor mounts. We are going to tell you about the parts of a monitor mount, the issues that occur, and we will help you find a solution to those issues.
If you would like to read our previous blog on How To Mount Ultrawide Monitors, then click here.
Learning Parts Of A Monitor Arm
Monitor arms are typically made with two (or sometimes three) parts. The first part is the base. Using a built-in clamp, the user can attach the base of the monitor mount to a solid surface, which could be a desk, wall, pole or a slatwall.
The second part is the tilter. This piece attaches the base to the back of the monitor using the VESA hold mounting system. The tilter should allow the user to raise and lower the monitor, so it is in the perfect ergonomic position for the user, regardless of his or her height. The tilter also allows you to move the monitor closer or farther back, and move it left or right.
The third part is the actual arm, containing a single or dual extension, that provides the monitor its positioning flexibility and adjustability.
Some monitor mounts, of course, do not allow the monitor to be adjusted in many different ways. These are called fixed mounts.
Weight Capacities Of A Monitor Mount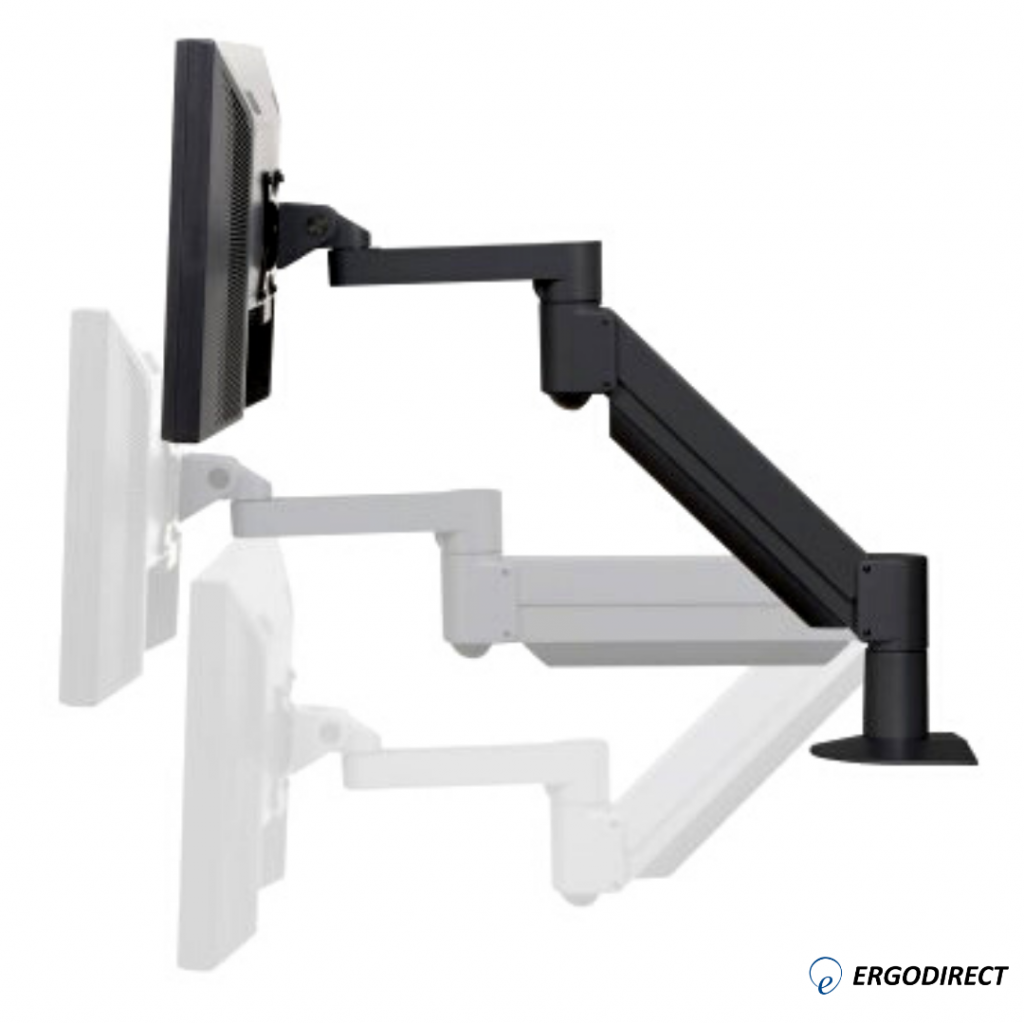 A common mistake often occurs when someone purchases a monitor mount that does not have the appropriate weight capacity. Not all monitor mounts have the same weight limits.
Some are only engineered to hold a monitor that ranges between 10 and 25 pounds. Others are designed for heavier monitors, such as 40 to 50 pounds and heavier.
Problems With Ultra-Wide Monitor Mounts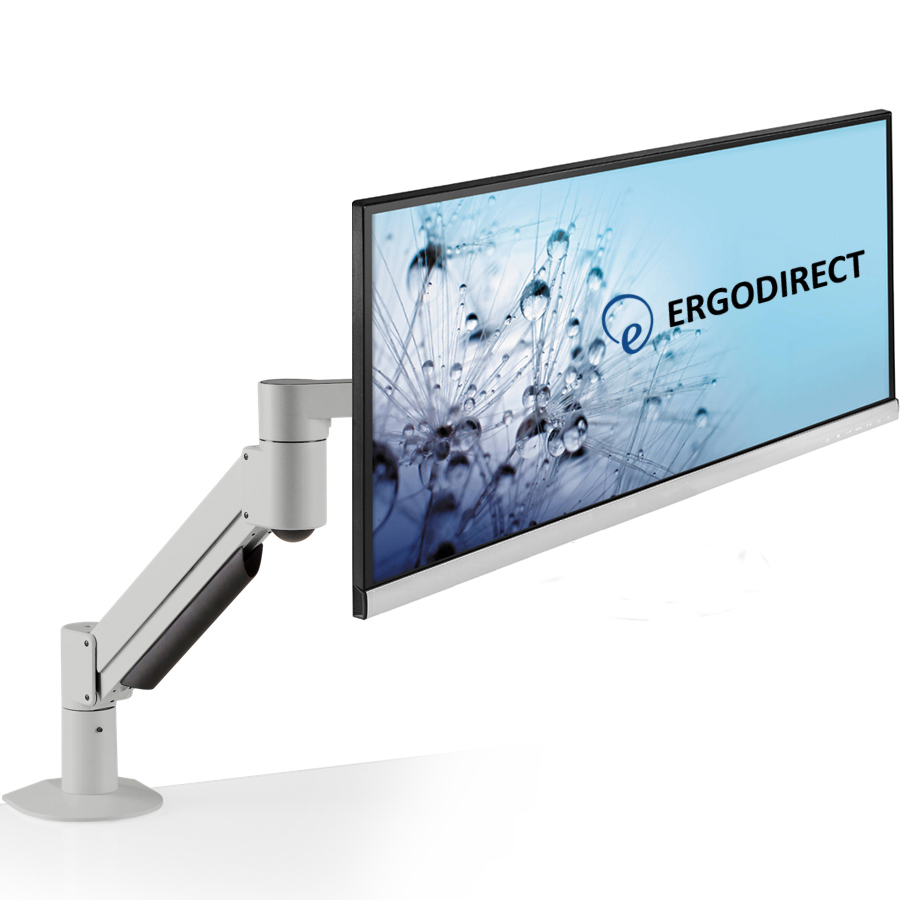 An ultra-wide monitor presents a unique challenge. Even if you purchase a mounting arm designed for a monitor that weighs between 10 and 30 pounds, using it on a 25-pound ultra-wide monitor won't work. The monitor mount will be unable to retain the desired position of the computer screen.
One thing about ultra-wide monitors is that they don't mount well on regular monitor arms. Even if the monitor falls between the specific weight requirements, a wide monitor will end up looking at the floor, or it will drop to the bottom of the mount because of their fundamental physics. The physical shape of an ultra-wide monitor adds stress to regular tilters.
Users have complained about this problem. In fact, we have noticed the problem occurring in ultra-wide monitors ranging between 34 and 49 inches wide.
Similarly as with all the gadgets, ultrawide monitors are turning out to be lighter and lighter as well. So many of them fall within the 20-30 lbs weight capacity of monitor arms. But, just because the monitors meet the weight capacity, it does not mean they are a good fit.
The Solution To A Sagging Ultra-Wide Monitor Mount
It's frustrating when your office equipment does not work as you want it to work. Having a monitor that continually slides down or tilts to the floor can reduce productivity as well as irritate the user.
It is important to maximize the use and functionality of your Ultra-Wide Monitor Arm with the correct tilter that is designed to securely hold a monitor.
Finding the correct tilters made specifically for wide monitors like the ED-Heavy Duty Monitor Arm Tilter can help with these issues. This wide, strong tilter allows for smooth movement of the ultrawide monitor and prevents sagging and drooping.
Please visit our Ultrawide Monitor Arms page to choose from our wide selection of mounts for ultrawide monitors.
If you want more information on ultra-wide monitors, contact us at [email protected] or call us at 888-456-ERGO.