We've been touting the benefits of multi-monitors for some time now. They increase productivity, reduce eye strain and decrease the need for clicks. With multi-monitor mounts , your monitors can be off your desktop, freeing valuable desk space in the process. Now monitors have gone ultrawide and here we are with our recommendations to mount them.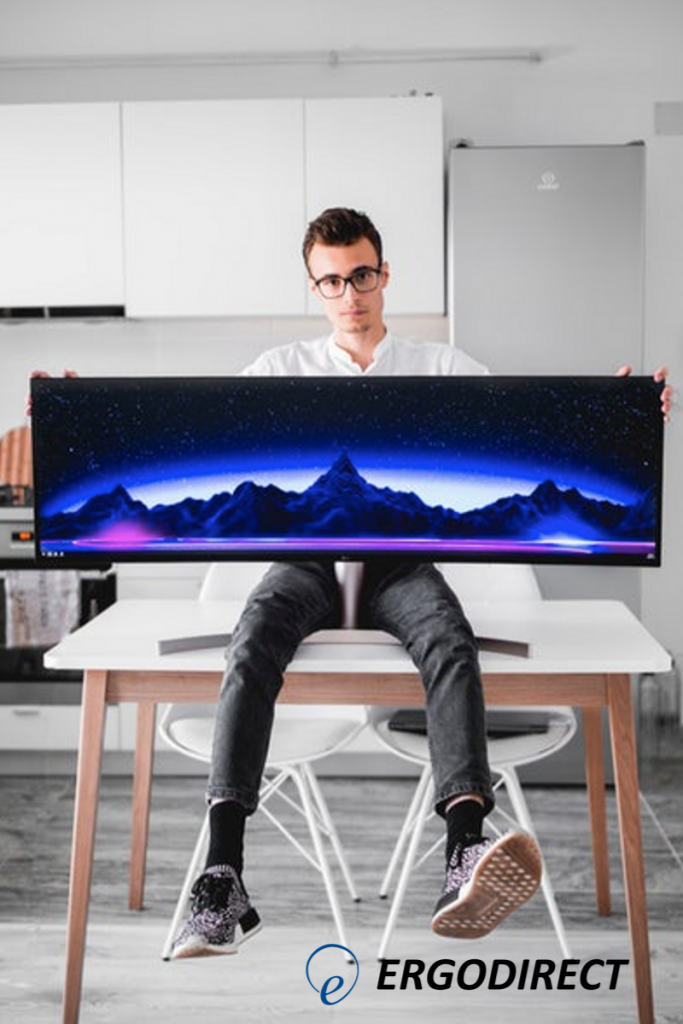 Ultrawide monitors have an aspect ratio of 21:9 as opposed to the traditional aspect ratio of 16:9, providing a much, much wider horizontal screen space. The idea is to create a movie theater experience. Generally available in 25" to 35" screen sizes diagonally, the number of pixels in ultrawide monitors are at 2560 x 1080 or 3400 x 1440 pixels compared to the traditional 1920 x 1080.
Compared to multiple monitors, where the total screen space is broken and interrupted by bezels, an ultrawide monitor provides for a seamless and immersive visual experience. This experience is highly valued by gamers and movie enthusiasts. Users with desk jobs and those that work with numbers and plenty of data, may prefer multi-monitor set up due to the built-in dividers the bezels present. However the smooth gaming experience provided by the ultrawide cannot be replicated by the multi-monitors.
A typical 34" ultrawide monitor with its wide screen and corresponding stand tends to have a footprint of at least 30"-32" at its widest. Besides many of these monitors tend to have V-shaped stands like a prong, which are sprawling and occupy desk space. Here are some monitor arms that could potentially mount your ultrawide monitors. Please call us at 888-456-ERGO to check and confirm that the make and model of your ultrawide monitor is compatible with the arm that you are interested in.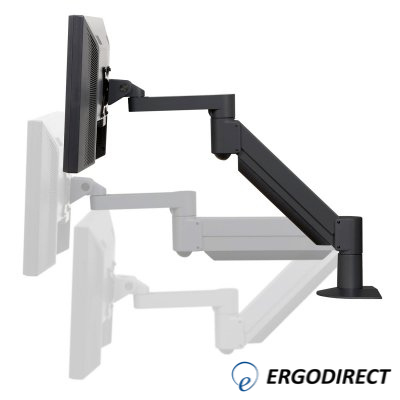 The Innovative 7500 Arm with its four models mounts monitors ranging from 2 to 40 lbs. With various mounting options too – desk edge, wall and grommet – this arm will lift your ultrawide off your desk and make it almost weightless.
The Staxx line of monitor mounts from Innovative are modular and completely configurable. This pole based system is capable of mounting three monitors up to 30″ wide, side-by-side.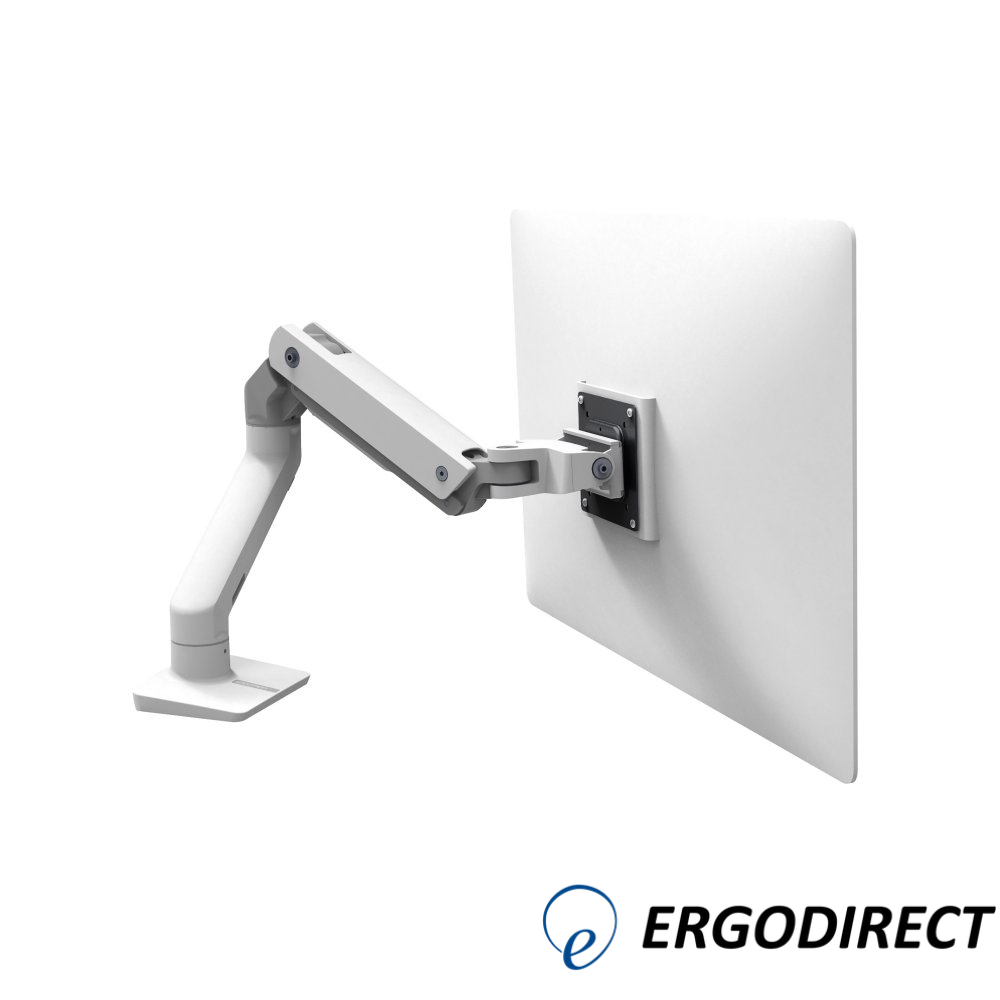 One of our valuable customers said the following about the Ergotron HX Arm "High quality arm. Using it to hold a 34″ curved wide screen monitor arm with no issue." This arm has all kinds of adjustability to it. It mounts monitors ranging from 20-42 lbs, has a vertical lift of 11.5″ and extends your monitor 23.6″. The arm retracts too to fold back the monitor when not in use and free up space.
Please call us at 888-456-ERGO to check for compatibility of your monitor with any of the above mounts.