AnchorPad 31177 Laptop Security Mount with Large Standard Wings and Slide
Product ID 15628
HIGHLIGHTS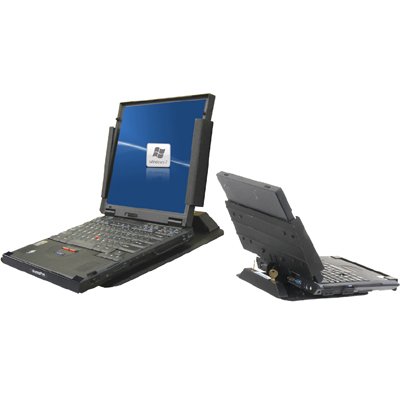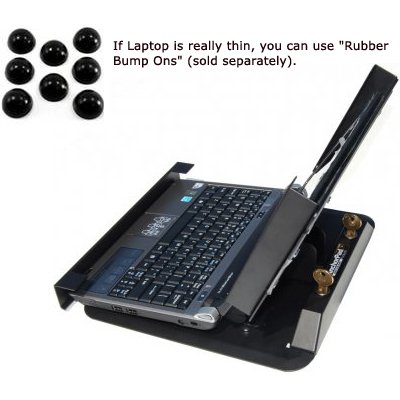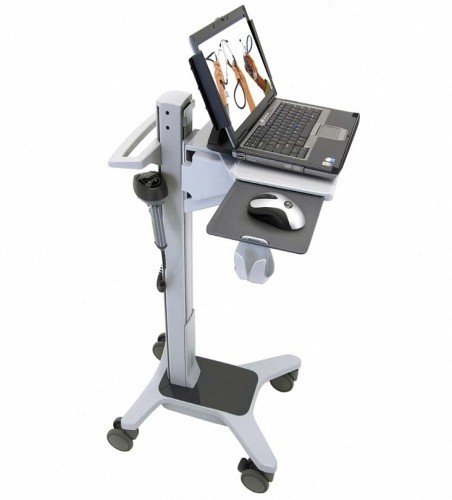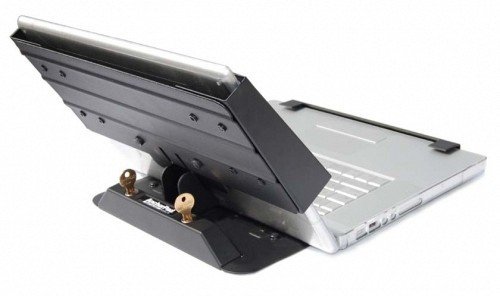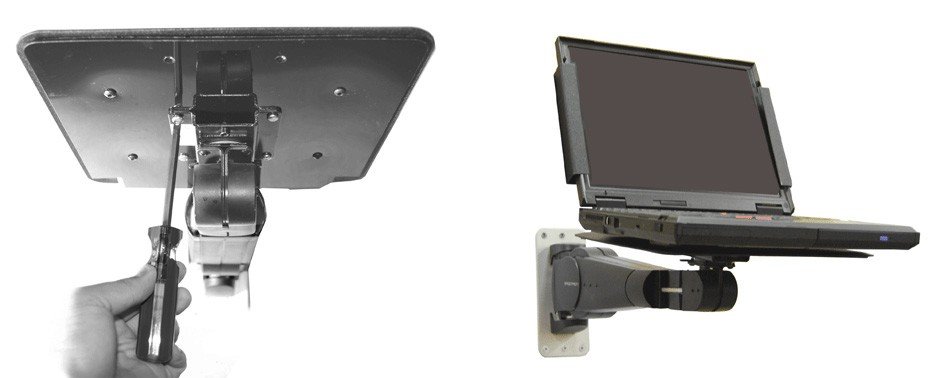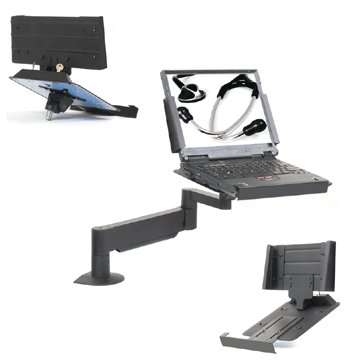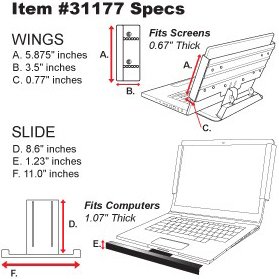 | Related Parts | Description |
| --- | --- |
| 31177 | Laptop Security Stand |
| 31177BP | Laptop Security Stand - Battery Pack, Max Battery Pack Size 1.5" Wide. Total Depth from front of laptop to back of battery pack = 14" |
| 31177ARM | Laptop Security Stand - Wall or Desk Arm Mount |
| 31177BPARM | Laptop Security Stand - Wall or Desk Arm Mount Battery Pack |
AnchorPad 31177ARM Lockdown Arm Mount on Wall or Desk 31177BPARM
Maximum Security for Your Laptop/Notebook PC
The 31177ARM Laptop security Stand is designed for a desk or wall mount for a standard laptop. New improvements have increased the security level of this Laptop Security Stand. The new adjustable front slide brackets adds security and prevents lifting of the keyboard. The wing brackets are also adjustable for a perfect fit. Please note that the 31177ARM does not secure the Arm unit to the desk or to the wall.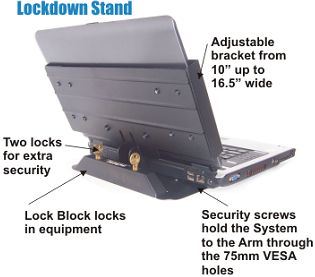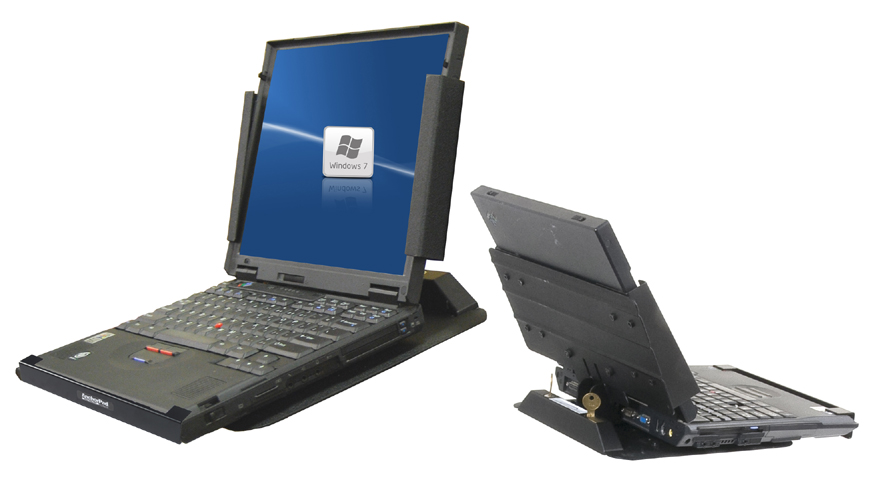 Features
A cost effective security system which protects notebook and laptop computers from falls, drops and theft.
Use on tabletops, carts, desk or wall mounts.
Utilizes built-in VESA standard hole pattern (75-100mm).
Fits most laptops from 9 inch to 16.50 inch wide.
Simple Unique in design - effective laptop security with no tools required.
Very high security solution at modest cost.
Simple installation, no tools required.
Computer easily snaps in and out for authorized user.
Laptop monitor remains open - monitor tilts back at 120°
Components

A - 1 - 11-in x 10-in base plate with black foam on the underside
B - 1 back plate (paddle bracket and wing brackets attached)
C - 1 paddle bracket with screw at the bottom
D - 1 set wing brackets (1 left, 1 right)
E - 1 slide bracket (attached to base plate with 4 screws)
F - 1 lockblock
G - 2 keys
H - 2 wafer locks
I - 8 bump-on's (4 assembled on back plate plus 4 in hardware bag)
J - 6 screws (2 qty to assemble the paddle bracket to the back plate and 4 qty to assemble the wing brackets to the back plate)
K - 2 screws (to assemble the slide bracket to the base plate)
L - 3 Allen wrenches (1 for paddle bracket, 1 for wing brackets, 1 for slide bracket)
M - 4 tamper proof screws and 1 tamper proof drill bit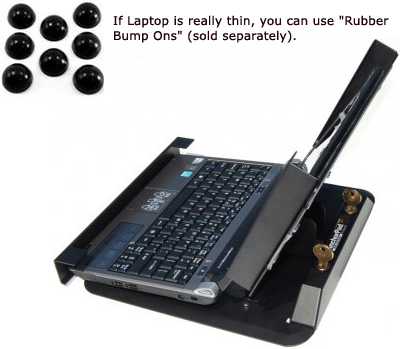 If your laptop is really thin, you can purchase larger Bump-Ons from Home Depot or other hardware stores to bring the laptop higher for easier typing.
The Following Parts are Sold Separately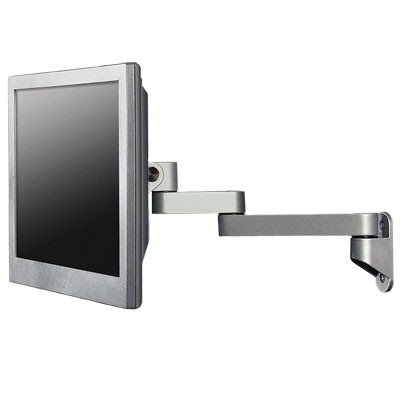 Innovative 7Flex-104i FlexMount Arm
Extends upto 24" horizontal range, with 16" vertical range and folds up to 3.5" of space. Weight capacity 4-14.5 lbs. Monitor tilter mechanism can tilt over 200°, rotates 360° at 3 joints. Includes Desk or Wall Mount option.
Secure your arm to the wall
You can find security wall screws from independent manufacturers such as tamperproof.com or brycefastener.com. However, we are not responsible for the functionality, security or provide products warranty.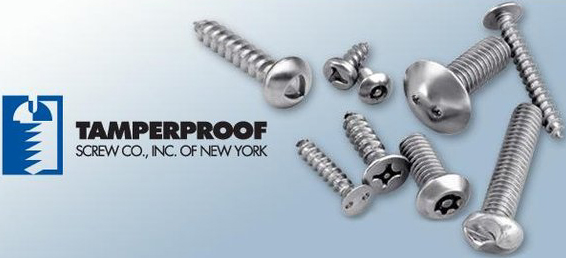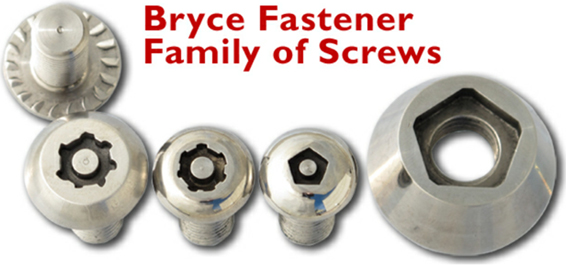 Disclaimer
Security Plate Lockdown Arms associated parts are designed only as theft deterrents, not theft-proof. Ergodirect.com in no event will be held liable for any loss or damage including without limitation, indirect or consequential loss or damage, or any loss or damage whatsoever arising from loss of data or profits arising out of or in connection with the use of this product.
Product Options/Accessories
Frequently Asked Questions
q
Can multiple stands to be keyed with the same key core pin sequence? We need only one key to access all the units as we are looking to install them in prison living units.
a
Yes, it is possible to key multiple stands with the same key. Although depending on the number of stands ordered, we will be shipping multiple pairs of keys. Please note that there is no extra charge for providing multiple keys.
| | |
| --- | --- |
| Model | 31177 |
| Manufacturer | AnchorPad |
| Part Number | 31177 |
Customer reviews
1 stars

0

2 stars

0

3 stars

0

4 stars

0

5 stars

0
Limited Warranty Information
Business Machine Security, Inc. warrants the original purchaser of Business Machine Security, Inc. products that they be free of defects in material and workmanship for life from the date of purchase. User assumes all risk and liability resulting from the use of the products, whether used singly or in combination with other goods. Business Machine Security, Inc. neither assumes nor authorizes any person to assume for it any liability in connection with the sale or use of the products sold and there are no oral agreements or warranties collateral to or affecting this limited warranty. Business Machine Security, Inc.'s only responsibility under this warranty is for the repair or replacement of any Business Machine Security, Inc. product found to be defective during the warranty period. Business Machine Security, Inc. assumes no responsibility whatsoever for special, indirect or consequential damages resulting from the use of Business Machine Security, Inc. products, and specifically assumes no liability for the loss or damage to equipment or data. The remedies set forth in this Limited Warranty are exclusive and the liability of Business Machine Security, Inc. with respect to any contract of sale or anything done in connection therewith, whether in contract, in tort, under any warranty or otherwise shall not, except as expressly provided herein, exceed the price of the equipment or part on which such liability is based. Any damage caused by the improper use, operation beyond capacity, substitution of parts or equipment not approved by Business Machine Security, Inc., improper packaging, failure to observe installation or other instructions, transit, or repair by one other than Business Machine Security, Inc., will not be covered by and shall void this Limited Warranty.
This is the only warranty given, and excludes all other warranties, including any warranty of merchantability or fitness for a particular purpose.