Secure Laptop Wall Mount Arm, ED-911-77
The laptop is secured by the Laptop Secure Lockdown  Plate. If you want to secure the extension arms to each other, you need to buy the Secure Screw Kits corresponding to the size of the extension arms that you choose. So the Secure Screw Kits are optional. To secure the arm to the wall, you will have to buy security fasteners from third party manufacturers (information at bottom of the page).  
Product ID 16433
HIGHLIGHTS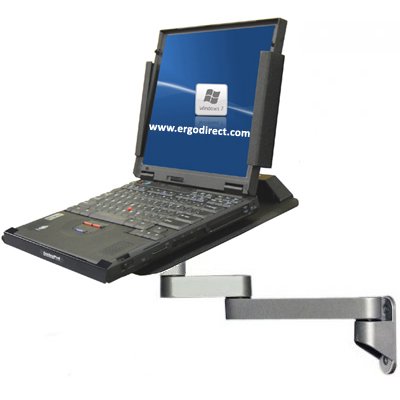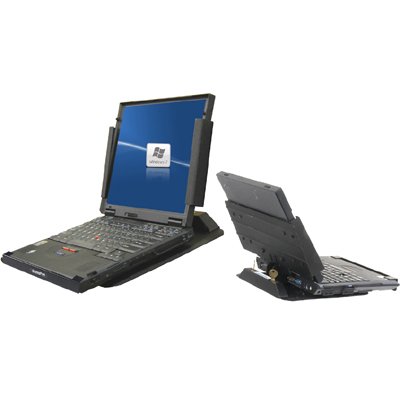 Secure Notebook Arm ED-911-77
Disclaimer
Secure Plate Lockdown Arms associated parts are designed only as theft deterrents, not theft-proof. Ergodirect.com in no event will be held liable for any loss or damage including without limitation, indirect or consequential loss or damage, or any loss or damage whatsoever arising from loss of data or profits arising out of or in connection with the use of this product.
Related Parts
Description
Pivoting Wall Mount with 4" Extension Arm
Pivoting Wall Mount with 8.5" Extension Arm
Pivoting Wall Mount with 8.5" + 4" = 12.5" Extension Arm
M4 x 12mm pin in hex screws
100 degree 10-32 x 3/8 pin in hex flat head screw
Laptop Lockdown Secure Plate, weight approx. 10 lbs
Laptop Secure Stand with External Battery Pack
Laptop Secure Arm Wall Mount
Pivoting Wall Mount Arm

Adjustable tension at joints. The display can tilt up and down 30° or left and right 30°. VESA monitor compatible.

Laptop Lockdown Secure Arm

Laptop monitor remains open and monitor tilts back at 120°. Fits most 9" to 16.5" wide laptop.

Screws to secure laptop plate to the arm

Height = ¼"

Threads per inch = 20

Head size = 10

 
 

Secure Screw Kits

Hex screws
Lockdown Plate Components

A – 1 - 11-in x 10-in base plate with black foam on the underside
B – 1 back plate (paddle bracket and wing brackets attached)
C – 1 paddle bracket with screw at the bottom
D – 1 set wing brackets (1 left, 1 right)
E – 1 slide bracket (attached to base plate with 4 screws)
F – 1 lockblock
G – 2 keys
H – 2 wafer locks
I – 8 bump-on's (4 assembled on back plate plus 4 in hardware bag)
J – 6 screws (2 qty to assemble the paddle bracket to the back plate and 4 qty to assemble the wing brackets to the back plate)
K – 2 screws (to assemble the slide bracket to the base plate)
L – 3 Allen wrenches (1 for paddle bracket, 1 for wing brackets, 1 for slide bracket)
M – 4 tamper proof screws and 1 tamper proof drill bit
Secure your arm to the wall
You can find secure wall screws from independent manufacturers such as tamperproof.com or brycefastener.com. However, we are not responsible for the functionality, security or provide warranty for their products.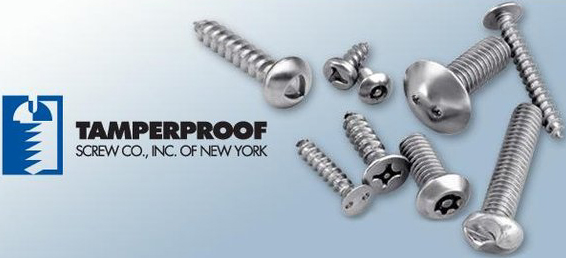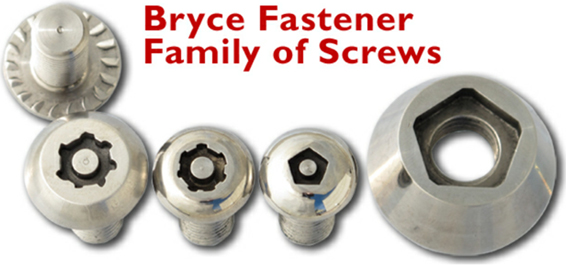 Product Options/Accessories
| | |
| --- | --- |
| Model | ED-911-77 |
| Manufacturer | Ergodirect |
| Part Number | ED-911-77 |
Customer reviews
1 stars

0

2 stars

0

3 stars

0

4 stars

0

5 stars

0