HealthPostures 6252 Surface Taskmate with Small Durable Tabletop
Product ID 17240
HIGHLIGHTS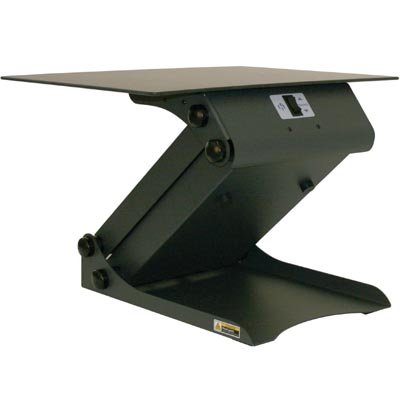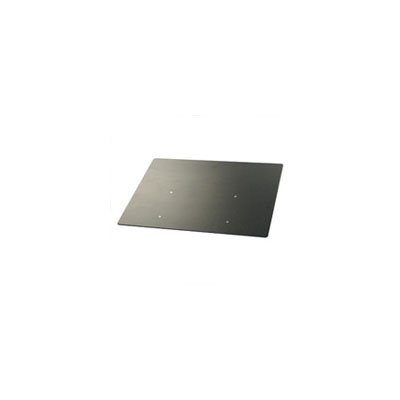 Description
The 6252 Surface TaskMate provides the benefits of changing posture and reducing stress for those who must work while standing in one position. The Surface TaskMate in the industrial workplace can help people feel more physically comfortable in their work environments. Healthy employees are more likely to generate quality work in a shorter amount of time, and also to have a more positive attitude about their jobs contributing to overall workplace morale.
The Surface TaskMate makes it easy to phase in the benefits of a healthy sit-stand workstyle.
Prevention is less costly than treatment. Save money by reducing workplace injury caused by a static work environment.
Alternating between sitting and standing increases energy and maintains a workflow which improves work quality and production.
Slight adjustments and freedom to move from sitting to standing creates a more satisfying work environment and improves morale.
Features
Durable 24" x 18" tabletop
Sturdy steel frame
Easily move from a sitting to a standing position
Quickly attaches to most any work surface
Electronic height adjustment puts the work at your level
Reduce back & neck pain
Great for multiple user work stations
Lifts up to 75 pounds
Specifications
| | |
| --- | --- |
| Tabletop Dimensions | 24" x 18" (61 cm x 46 cm) |
| Length | 21" (54 cm) |
| Width | 14" (36 cm) |
| Top Length | 11 ½" (28 cm) |
| Height Travel | 5 ½" to 18" (14 cm to 46 cm) |
| Total Unit Weight | 50 lbs (23 kg) |
| Maximum Lift | 75 lbs |
How to use
Place the TaskMate on you work surface
Plug power cord into outlet
Easily adjust height using one push button control
Product Options/Accessories
| | |
| --- | --- |
| Model | 6252 |
| Manufacturer | HealthPostures |
| Part Number | 6252 |
| | |
| --- | --- |
| Worksurface Dimensions | 24" x 18" (61 cm x 46 cm) |
| Length | (54 cm) 21 |
| Width | (36 cm) 14 |
| Top Length | (28 cm) 11 ½" |
| Height Travel | 5 ½" to 18" (14 cm to 46 cm) |
| Lifting Capacity | Up to 75 lbs |
| Weight | 50 lbs (23 kg) |
| Color | Charcoal Gray |
| Price | $700 - $799 |
Customer reviews
1 stars

0

2 stars

0

3 stars

0

4 stars

0

5 stars

0