Neutral Posture U4ia Series Conference Task Chair
Please note: This chair is custom-made and non-returnable. All fabric colors shown on your computer screen are approximate, based on the resolution of your monitor and subject to variation from the actual color on physical chairs. For more accurate ideas of color tones, etc. please contact [email protected] or call 888-456-ERGO to obtain a sample or fabric swatch.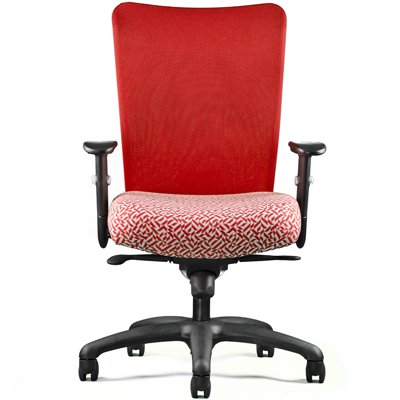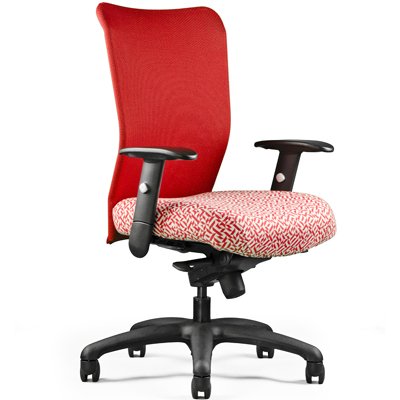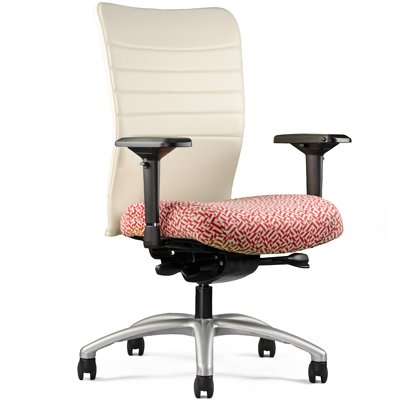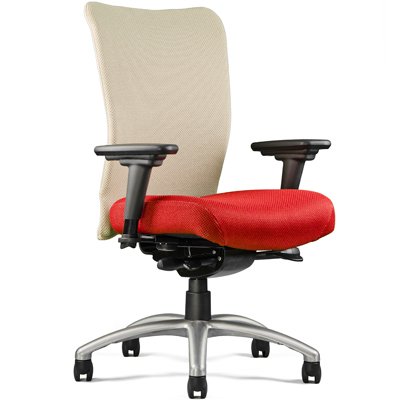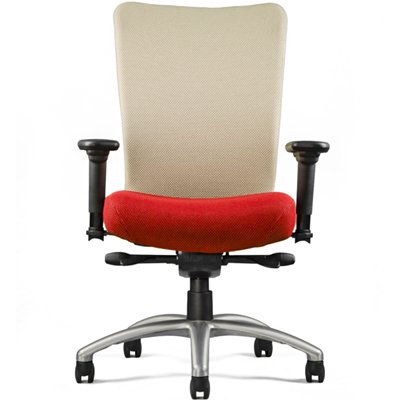 Description
Neutral Posture U4ia has up to 13 active adjustments. Height adjustable mesh back. Optional removable back sleeve for an upholstered look and feel.
Standard features - No Arms. Carpet Casters. 26" Black Base. Black Mesh Back.
Features
6 active adjustments

Knit mesh or upholstered back options

Passive weight dispersion design

Generous foam for optimal comfort

2 skin options

2 back options

2 seat options

8 arm options
Specifications
| | | | | |
| --- | --- | --- | --- | --- |
| Models | U4ia4650 | U4ia4750 | U4ia4652 | U4ia4752 |
| Chair (H x W x D) | 38.5" x 26" x 26" | 38.5" x 26" x 26" | 38" x 26" x 26" | 38" x 26" x 26" |
| Chair Weight | 34.5 lbs | 36.5 lbs | 36 lbs | 36 lbs |
| Seat Width | 19.5" | 22" | 19.5" | 22" |
| Seat Height | 17.5" - 20.5" | 18" - 21" | 16.5" - 21.5" | 16.5" - 21.5" |
| Seat Depth | 17.5" | 17.5" | 16.5" - 19" | 16.5" - 19" |
| Seat Angle | F5° - R10° | F6° - R11° | F5° - R15° | F5° - R15° |
| Back Width | 19" | 19" | 19" | 19" |
| Back Height | 21" - 24" | 21" - 24" | 20.5" - 23.5" | 20.5" - 23.5" |
| Back Angle | 100° - 115° | 100° - 115° | 100° - 128° | 100° - 128° |
| Lumbar Range | 3" | 3" | 3" | 3" |
| Base Diameter | 26" | 26" | 26" | 26" |
| COM Yardage | 1 yd | 1 yd | 1 yd | 1 yd |
| Shipping Box (L x W x H) | 36" x 26" x 19" | 36" x 26" x 19" | 36" x 26" x 19" | 36" x 26" x 19" |
| Shipping Weight | 44.5 lbs | 46.5 lbs | 46 lbs | 46 lbs |
Option 1: Seat Back Style
Option 2: Seat Style
6 - Medium Seat

7 - Large Seat
Option 3: Arm Selection
0 - 4" Adjustable

Height and width adjustable arm

4 - Swing

Unique design swings arm out of the way

6 - Loop Arm

Stylish open ended design

7 - Chrome Loop Arm

Fixed height with adjustable width
1 - 4" Height and Width Adjustable Arms with Pivot

2 - Lateral Sliding Arms

3 - 3" Height and Width Adjustable Arms

5 - No Arms

9 - 5 way Adjustable Arms
Option 4: Chair Mechanism
0 - Knee Tilt Mechanism

Front Pivot

Swivel 360 degree

Pneumatic Seat Height

Back Height

Seat Angle

Seat Tension

Independent Back Angle

Seat Slider (Does not include)

2 - Forward Pivot Synchro

Swivel 360 degree

Pneumatic Seat Height

Seat Angle

Seat Tilt Tension

Back to Seat Tilt 2:1

Back Angle

Anti Kick Tilt Lock

Optional Seat Slider
Option 5: Fabric Selection
[tag:embed_block:239]
Options 6: Seat Height - Cylinders
L1 - 3" Cylinder

L3 - 5" Cylinder

L4 - 8" Cylinder

L5 - 10" Cylinder

L7 - 7" Cylinder
Options 7: Base Style
B0 - Standard 26" Black Base

B6 - 26" Polished Aluminum Base
Options 8: Casters - Wheels
C0 - Carpet Casters

C1 - Hard Floor Casters

C2 - Glides
Options 9: Foot Ring and NeXtep Platforms
R1 - 18" Black Plastic Footring

R2 - 20" Chrome Footring

R8 - NeXtep 8" with Casters

R10 - NeXtep 10" High Leg with Casters

R18 - Nextep Combo 8"/10" with Casters

RW8 - NeXtep Wide 8" with Casters

RW10 - Nextep Wide 10" with Casters
Product Options/Accessories
| | |
| --- | --- |
| Model | U4ia4650, U4ia4750, U4ia6650, U4ia6750, U4ia4652, U4ia4752, U4ia6652, U4ia6752 |
| Manufacturer | Neutral Posture Chairs |
| Part Number | U4ia4650, U4ia4750, U4ia6650, U4ia6750, U4ia4652, U4ia4752, U4ia6652, U4ia6752 |
Customer reviews
1 stars

0

2 stars

0

3 stars

0

4 stars

0

5 stars

0