Gaming Chair ED-OM5-XT Tall Back, Deep Seat Office Master OM5 Tall Chair
ED-OM5-XT is custom-made and non-returnable. All fabric colors shown on your computer screen are approximate depending on resolution of your monitor. 
Product ID 18213
HIGHLIGHTS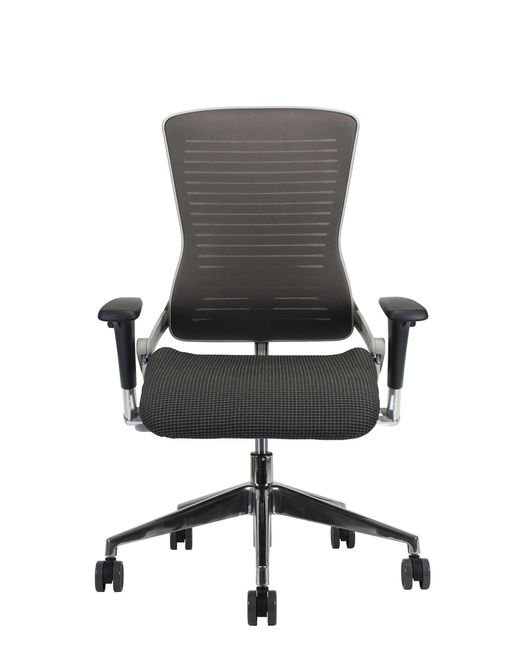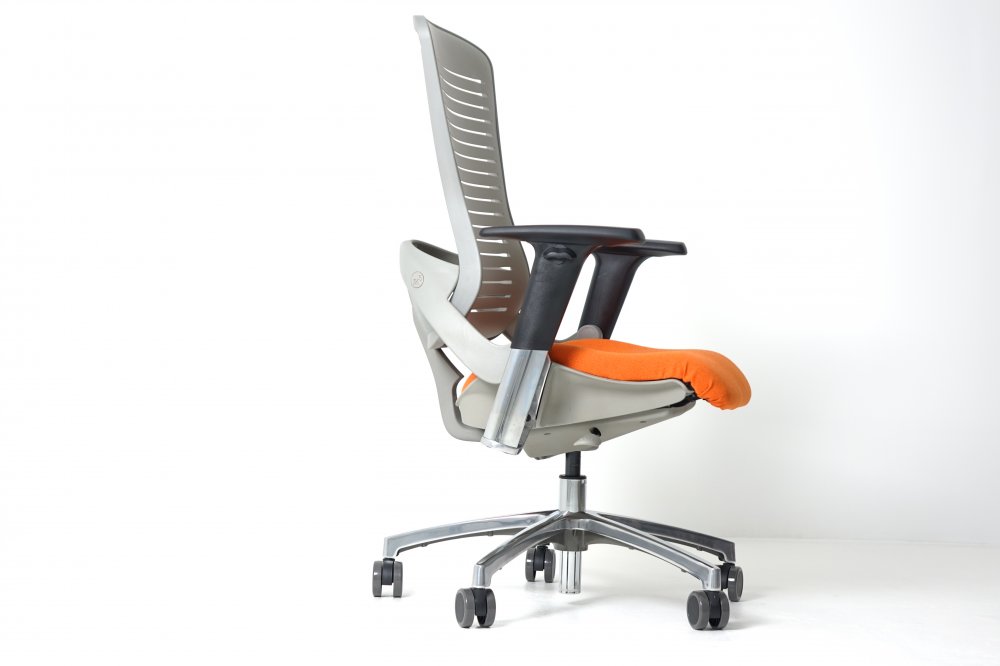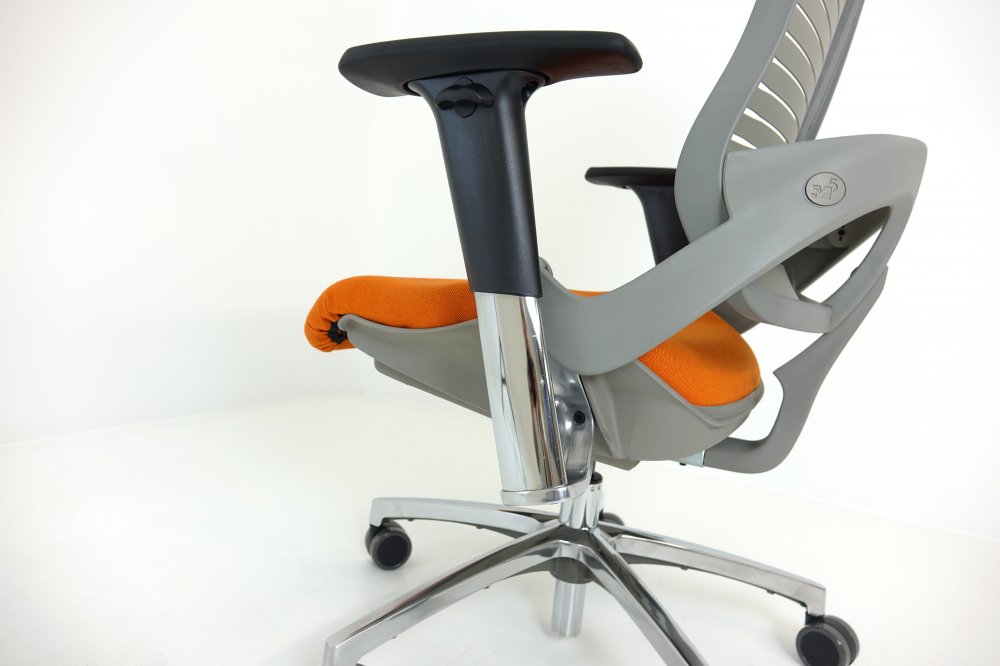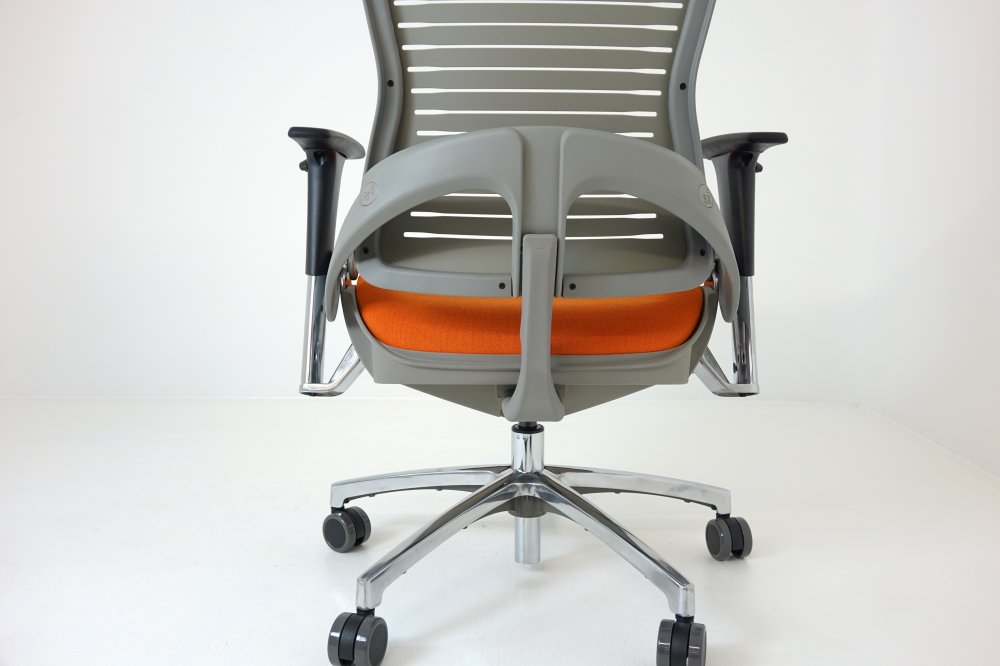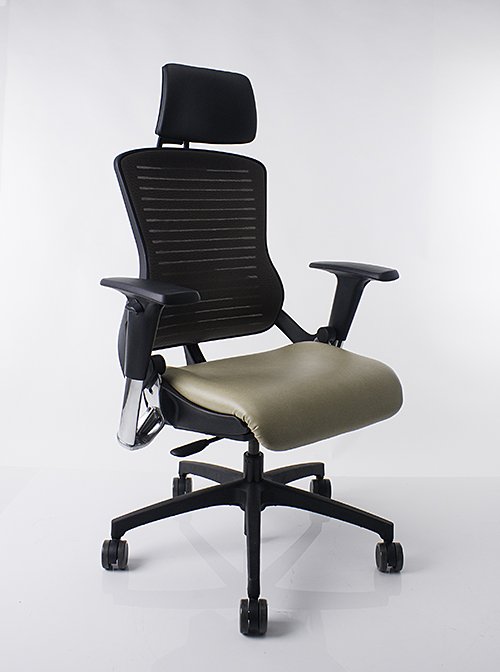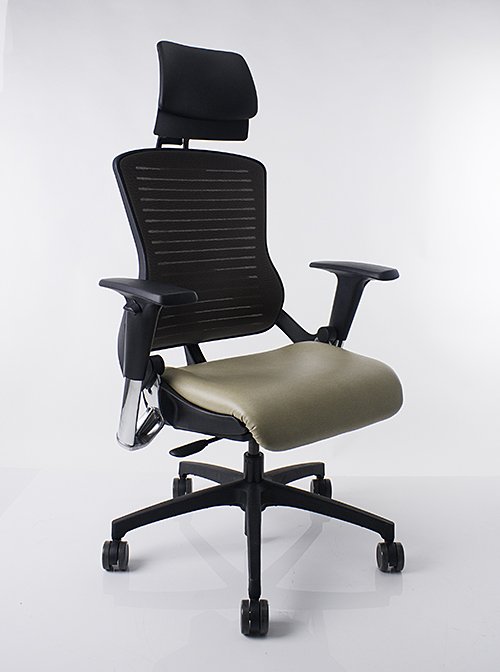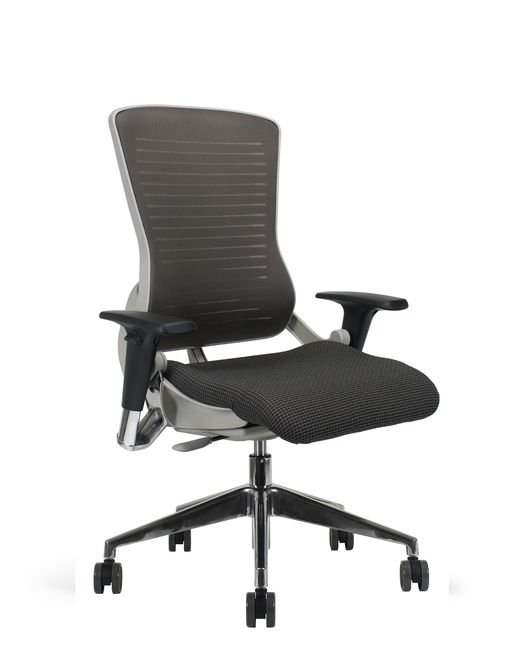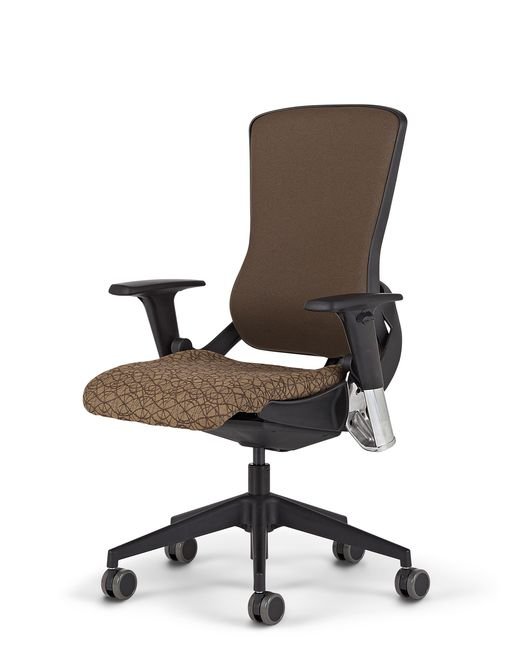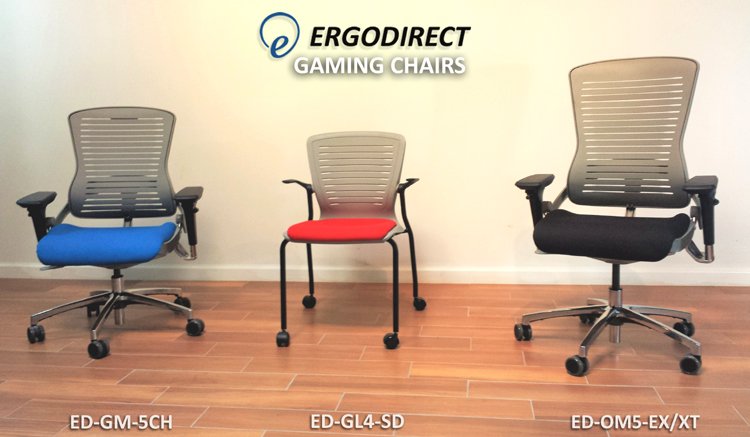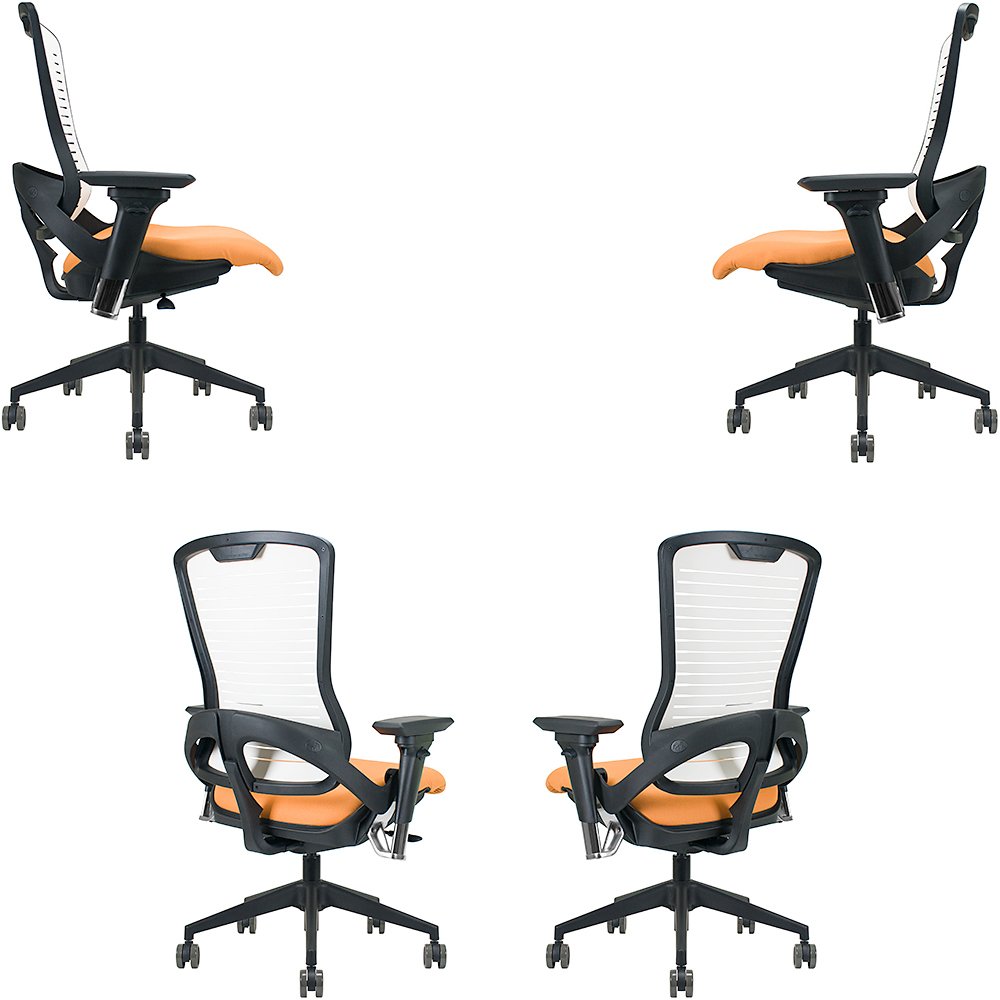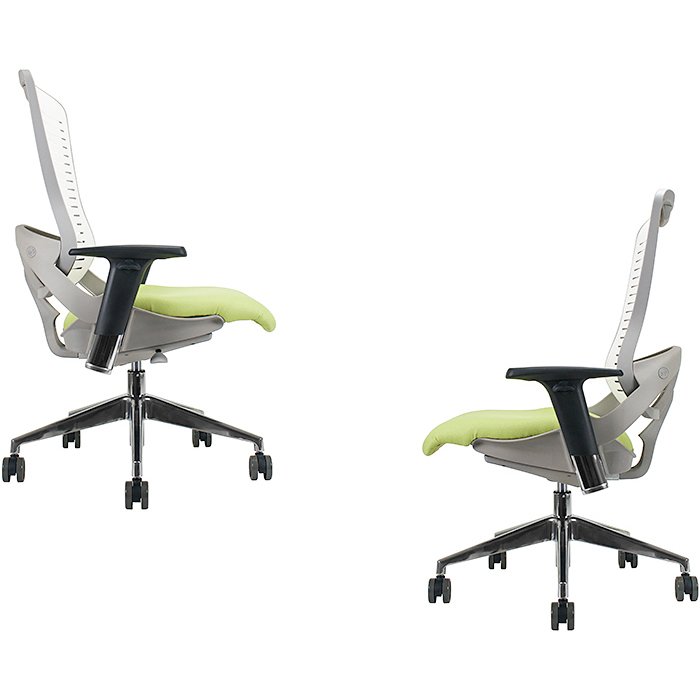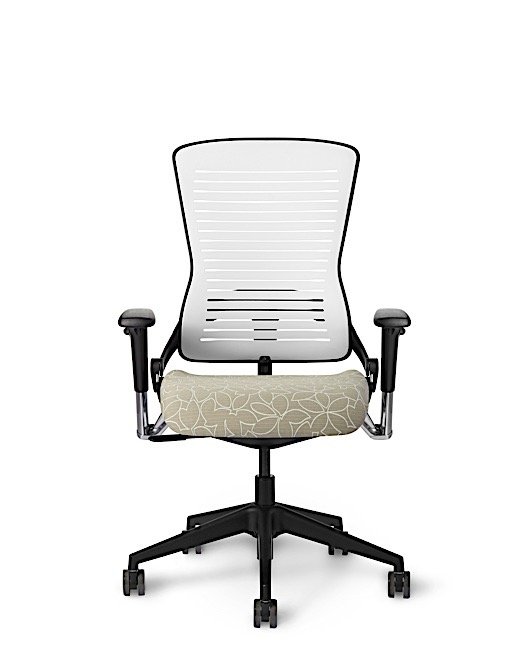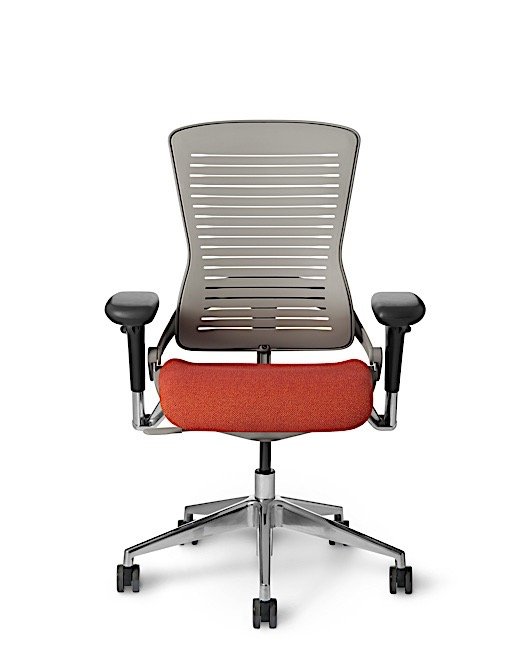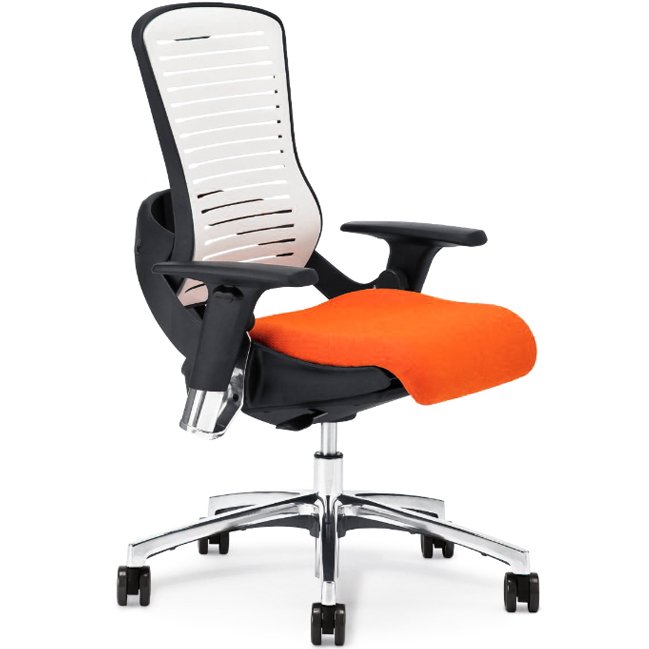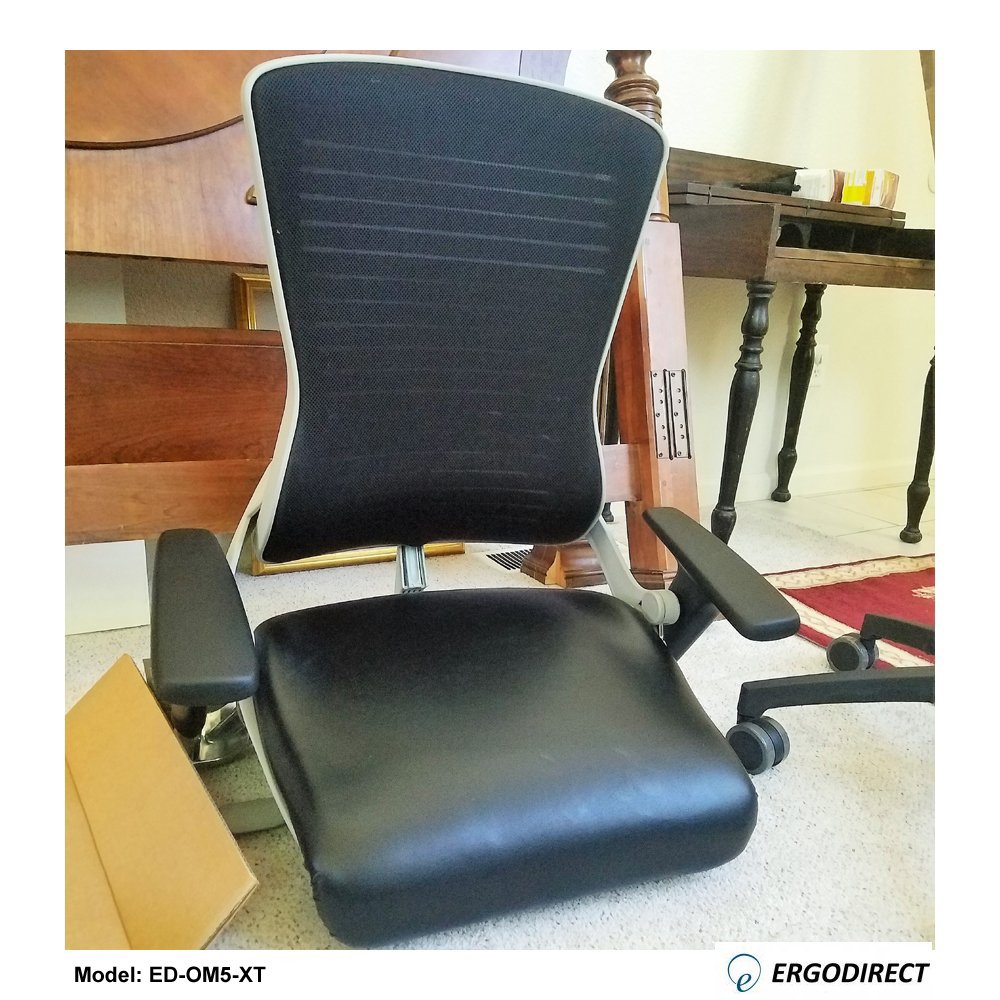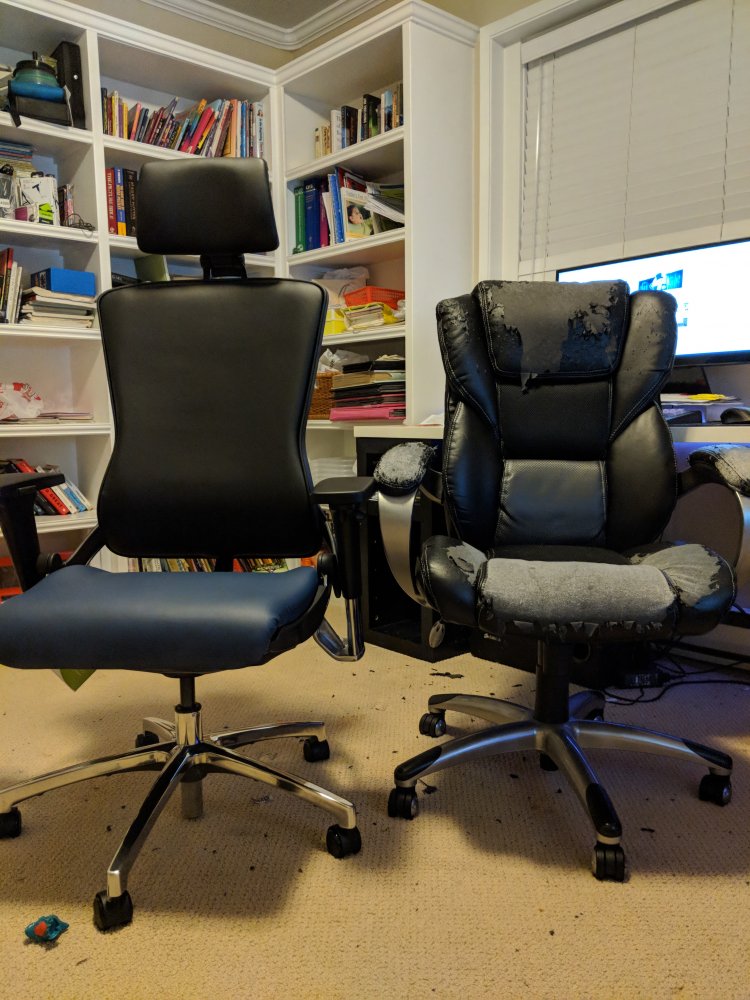 Description
The Office Master Tall Chair offers a taller back, longer, fixed-depth seat, and a taller, sleeker base than the regular OM5. This ergonomic office chair is a self-weighing chair that balances itself based on user weight. Since each body is unique, the chair intuitively responds to a wide range of body weights and sizes without needing manual tension adjustments.

The OM5 is a multi-functional gaming and office chair that delivers comfort, style, and performance in an innovative, advanced office seating line at an extremely attractive price. This combination of quality and affordability cannot be found anywhere else.

OM5 chairs are available in Modern Black (standard armless, with an unupholstered black PolyFlex back, and Standard Black package), and Palladium Grey (standard armless, with an unupholstered grey PolyFlex back, and Polished Aluminum package).
Specifications
Overall Width
28"
Overall Height
40.5 - 45.5"
Back
18" W x 24.5" H
Seat
19.75" W x 21" D (20.5" D with upholstered back)
Seat Height with 4" cylinder
17.7 - 21.5" (4" travel range)
Seat Height with 5" cylinder (standard cylinder)
19 - 24" (5" travel range)
Seat Height with 6" cylinder
21.5 - 28" (6" travel range)
COM

Back = 1 yards

Seat = 1 yards

Carton Weight
69 lbs
UPS Weight
195 lbs
Weight Capacity
300 lbs
Arms
Optional
Warranty
Lifetime Limited
Features
Variable back resistance
PolyFlex Back
Body Activated Motion
Swing Arm
Designed to support users up to 300 lbs under standing commercial usage
Product Options/Accessories
Frequently Asked Questions
q
I saw in the customization there was an option for extra memory foam in the seat. How thick is this foam? Does it add much height to the seat?
a
Adding memory foam will add 3/4" to 1" thickness to the seat.
| | |
| --- | --- |
| Model | OM5-BXT, OM5-GXT |
| Manufacturer | Ergodirect |
| Part Number | OM5-BXT, OM5-GXT |
| | |
| --- | --- |
| Overall Width | 28" |
| Overall Height | 40.5 - 45.5" |
| Back | 18" W x 24.5" H |
| Seat | 19.75" W x 21" D |
| Seat Depth with Back Foam Upholstery | Foam upholstery adds extra thickness to the back seat and as the result decreases the seat depth by 1/2". |
| Seat Height | 19 -24" |
| COM | Back = 1 yards Seat= 1 yards |
| Carton Weight | 69 lbs |
| UPS Weight | 195 lbs |
| Arms | Optional |
| Warranty | Lifetime Limited |
| Weight Capacity | 300 lbs |
Customer reviews
1 stars

0

2 stars

0

3 stars

0

4 stars

0

5 stars

3
High Quality Product
by Michael M, San Diego, California, Jan 31, 2017
Awesome chair for a big guy like me as it's hard to find a chair that is comfortable and wont hurt my back in the long term. Assembly was easy and customer service got back to me quickly with questions I had. Really nice chair to sit in!
Very Comfortable
by Geoffrey W, Washington, Sep 01, 2015
This chair is perfect. It takes some time to get used to but it's fantastic, especially for long gaming sessions. It moves with you so your always getting the support you need, and not fighting to get comfortable.
An excellent chair for tall dudes.
by Shauvon M, Kentucky, Aug 27, 2015
I was, as you might imagine, very nervous about buying this chair. Can you blame me? Who would throw down 600 clams for a chair that you can't try out and can't return if you don't like it? On top of that, I was looking at the "big and tall" version (the BXT, which I can only assume stands for Big Xylophone Time, and that doesn't really make any sense). The non-standard chair meant that any reviews or acclaim that the "default" chair received might not necessarily apply, or might be completely irrelevant if the BXT version just didn't fit right. I'm a very tall and thin dude, and that is a huge problem in my life. I don't really need to get into specifics (but suffice it to say I hate pants, beds, doorways, and ceiling fans). The point is that "big and tall" usually means just that - Big *and* Tall, so when shopping for things like office chairs (or pants), I can't just get a chair for a tall guy - it has to be one for a tall, fat guy. Now, I don't want to throw shade on the big guys out there, but it's a bit frustrating when I have to custom order pants that still have stretchy maternity panels in them because they're for a gentleman of the "Goodyear" persuasion, when I struggle to register as "Telephone Pole." So when I was looking to finally replace the old and busted chair that I've been sitting on since I was in the eighth grade (which was a long, long time ago), I was worried that I was going to have to pay extra for a chair with all manner of reinforcing girders, louvers, flying buttresses, and other modern engineering marvels because it was designed to hold a man who is, for lack of a better term, worth *several* of me. All this trouble, and I will still end up with a chair that isn't designed for me, which means that $600 investment wouldn't rescue me from the land of Back Pain. Still, I was getting very tired of living with my back and butt hurting all the time, and it was getting pretty dumb that I spent easily two thirds of every day sitting in a really terrible chair. I went out on a limb, pulled the trigger, and committed to several other metaphors while ErgoDirect got my chair shipped off to me. I'll dispense with the minutia, because the specific details of this chair are pretty well covered by the various extensive reviews of this chair (or it's smaller brother designed for puny men and their *normal* body types). I will shoot right to the point (finally) and say that I haven't had any back problems since I started using this chair. It has the longest platform (is that the term? It's the part where your butt goes) of any chair probably ever, so if you have stupidly long legs it will serve you well. The cheaper back option with the hard plastic is not super comfortable, but it could be worse. The arms are, well, arms - there's nothing special about them really at all, but there's nothing bad about them, either. Despite my fears, there are no flying buttresses to be found, so at least it is not obviously for a fat guy. If you are tall and doing a lot of hemming and hawing about whether to buy this chair - haw no further. I can't fathom that you will be disappointed. My one complaint is that it apparently is really fun for cats to puke on, but that's more a complaint about my horrible, stupid, useless monster of a cat, and not this chair. Even with the hairball stain it's still comfortable.
Officemaster OM5 Gaming Chair Specs Comparison Chart
| | | | This item: Gaming Chair ED-OM5-XT Tall Back, Deep Seat Office Master OM5 Tall Chair |
| --- | --- | --- | --- |
| Weight Capacity | 300 lbs | 300 lbs | 300 lbs |
| Overall Height | 37 - 42" | 40 - 45" | 40.5 - 45.5" |
| Overall Width | 27" | 27" | 28" |
| Back | 18" W x 21" H | 18" W x 24.5" H | 18" W x 24.5" H |
| Seat | 19.75" W x 17-18.5" D (Seat depth is adjusted through the waterfall mechanism of the chair) | 19.75" W x 16.5-18" D (Seat depth is adjusted through the waterfall mechanism of the chair) | 19.75" W x 21" D |
| Seat Height | 16 - 21" | 16 - 21" | 19 -24" |
| Seat Depth with Back Foam Upholstery | Foam upholstery adds extra thickness to the back seat and as the result decreases the seat depth by 1/2". | Foam upholstery adds extra thickness to the back seat and as the result decreases the seat depth by 1/2". | Foam upholstery adds extra thickness to the back seat and as the result decreases the seat depth by 1/2". |
| | Details | Details | |