Extra Long Reach Wall Mount Monitor Arm EDM-1301W
Monitor not included. This product has 20 business days lead time. 
Product ID 18597
HIGHLIGHTS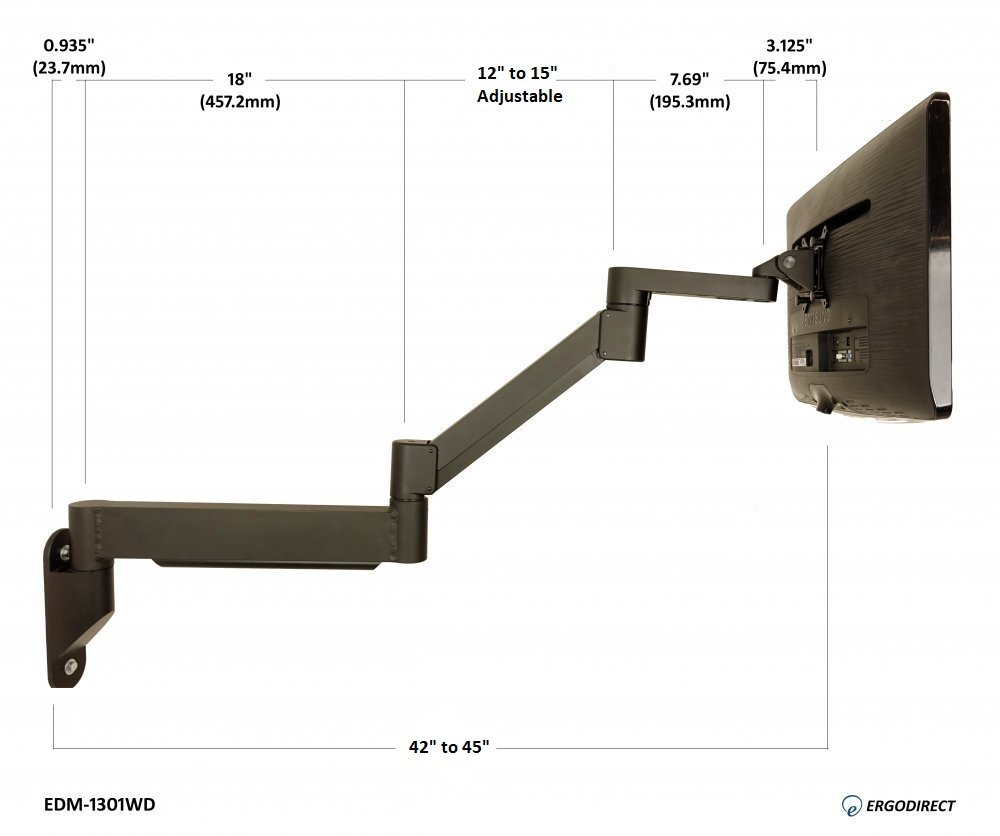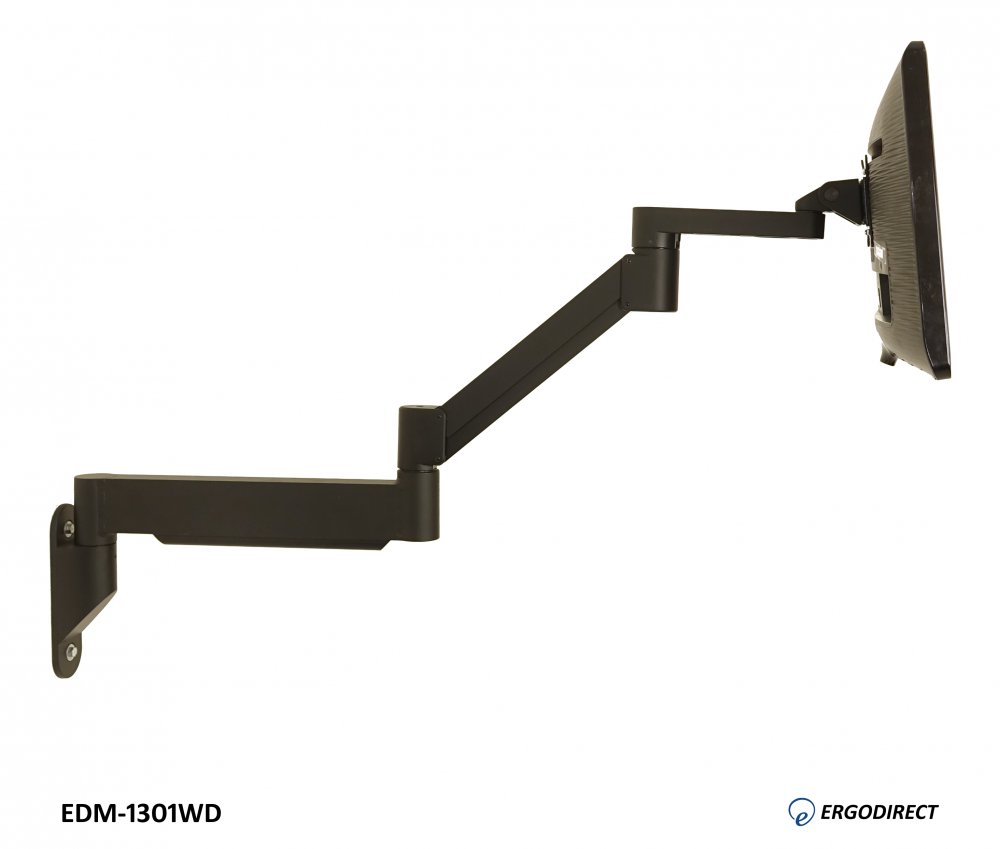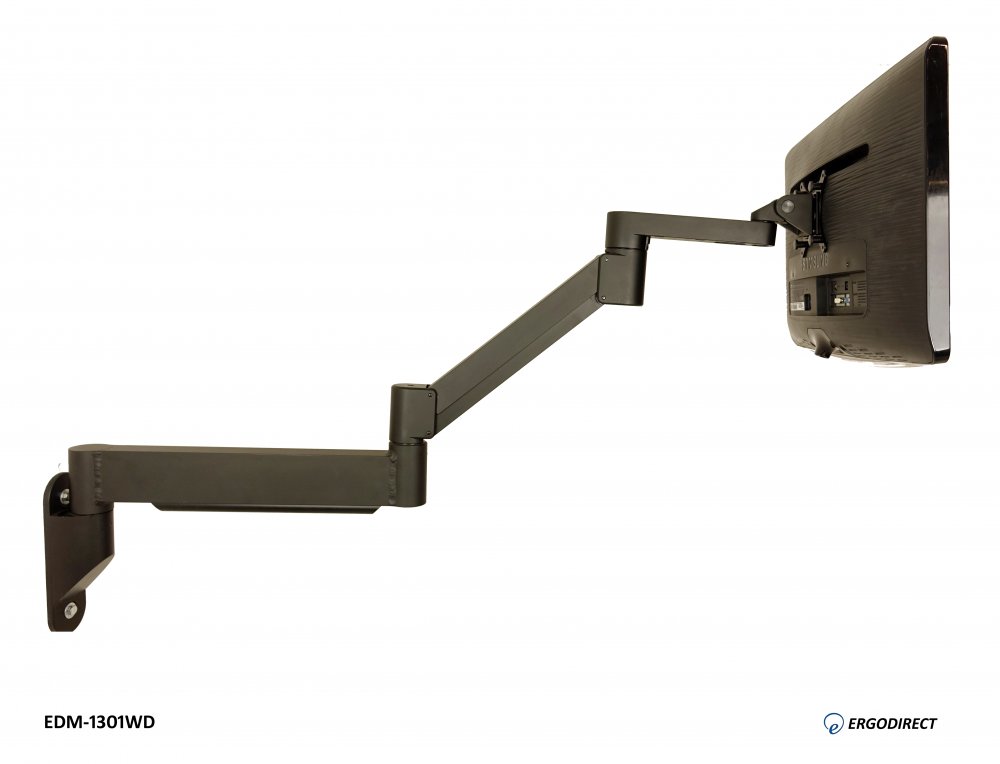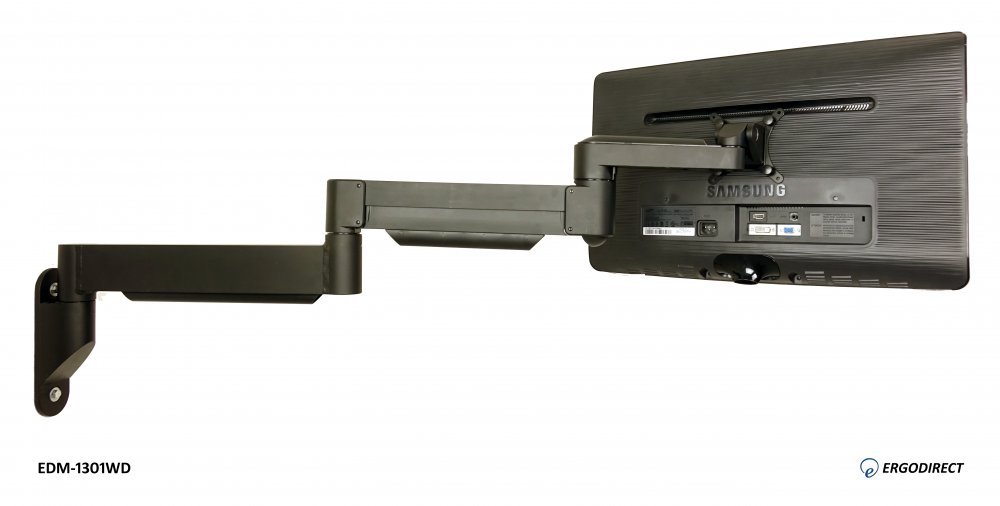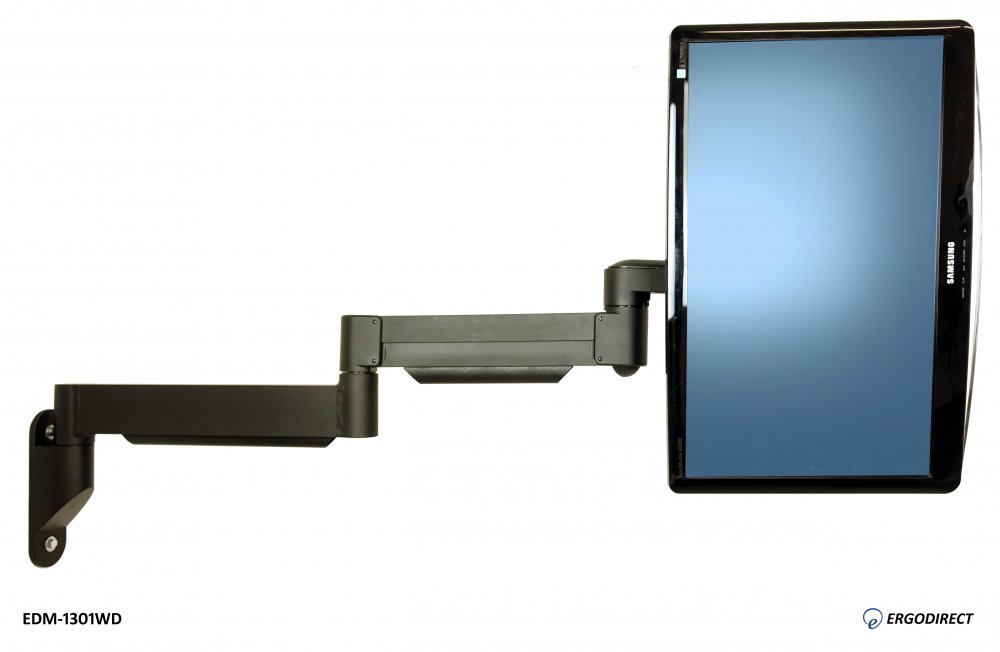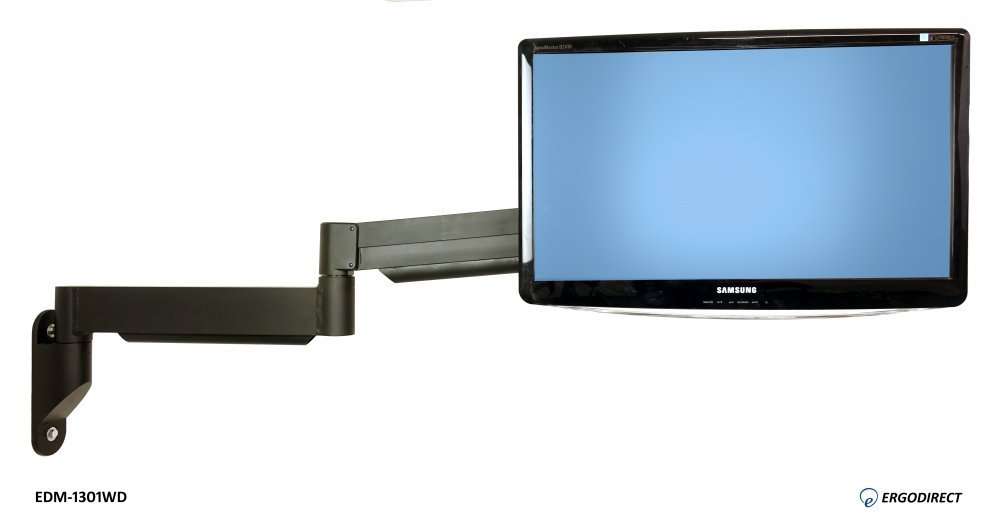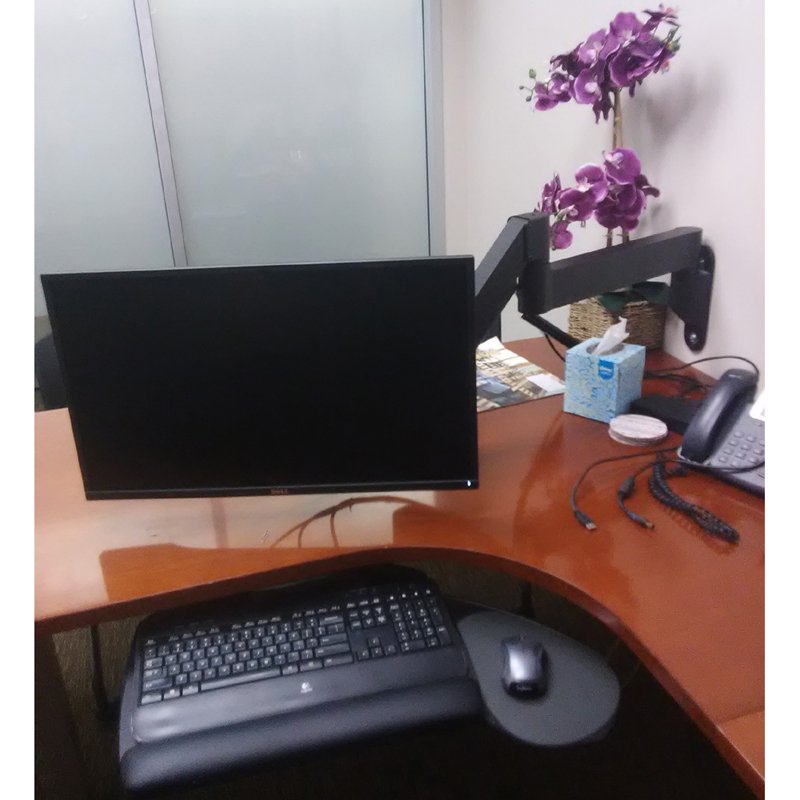 Description
Eye strain occurs when a monitor is too far away to see content comfortably. Similarly, back pain occurs when a monitor is too high or too low. Bring content very close with EDM-1301W, an extra long reach monitor arm that can reach up to 45". Additionally, this arm mounts on a wall and moves up and down 18" so that you can position your monitor at the most ergonomic height for your work. 
Monitors should be positioned so that your eyes rest on the top 1/3 of the screen in order to avoid back pain while you work. This extended reach monitor arm has ample height, horizontal, and side-to-side adjustments, to make it easy to set up, and share content with others. As well, it can support a monitor up to 40 lbs, making it great for digital signage.
Long reach monitor arms can be installed in hospitals as over bed monitor or TV mounts for patients. Mount this arm on the wall parallel to a patient's bed and pull it over to the bed for patient's use.   
This articulating monitor arm has a simple black aesthetic that will fit into any modern office or workplace or hospital. Extra long reach monitor arms are ideal for use in a dental operatory or a hospital room when monitors need to be close to show small details, but fold away when not in use to keep short-in-supply space organized.
Technical Notes
Lab test
:
The Extra Long Reach Wall Mount Monitor Arm EDM-1301W has been especially tested in the Innovative Office Products (IOP) engineering lab.The Large Wall Mount was rigidly anchored with lag bolts into solid wooden vertical structure (in this case a 4" x 4" stud) in the test cage, fitted with the 18" fixed extension arm and then a 30" load beam (loaded to simulate loading conditions on the Monitor Arm at full extension).
Engineer's Note
: We did load this arm up to maximum factor of safety level capability (thus it was loading as if you had a 40 lb monitor on the arm through to the mount). Both the wall mount and 18" fixed arm showed no signs of failure at this load level. 
We would again note, though, that the customer is going to be responsible for the appropriate hardware specification to mount the Large Wall Mount to their wall. We cannot control the customer architecture and what hardware they use. One thing we can pretty much assure is that this application will not work mounting to just drywall architecture alone. It needs reinforced studs.
Product Options/Accessories
Frequently Asked Questions
q
What is the depth of this arm when it is completely stowed to the wall?
a
The EDM-1301W reaches out 45" from the wall but when not in use can stow away to within 3" of the wall. Ideal for use in hospital rooms, public office spaces or dental operatory, the EDM-1301W brings content closer ergonomically.
| | |
| --- | --- |
| Model | EDM-1301W |
| Manufacturer | Ergodirect |
| Part Number | EDM-1301W |
| | |
| --- | --- |
| Color | Black |
| Weight Capacity | 2-40 lbs |
| Lift | 18" in |
| Horizontal Range | 45" |
| Warranty | 10 years |
Customer reviews
1 stars

0

2 stars

0

3 stars

0

4 stars

0

5 stars

0