Contour Design RM-RED RollerMouse Red
Product ID 18961
HIGHLIGHTS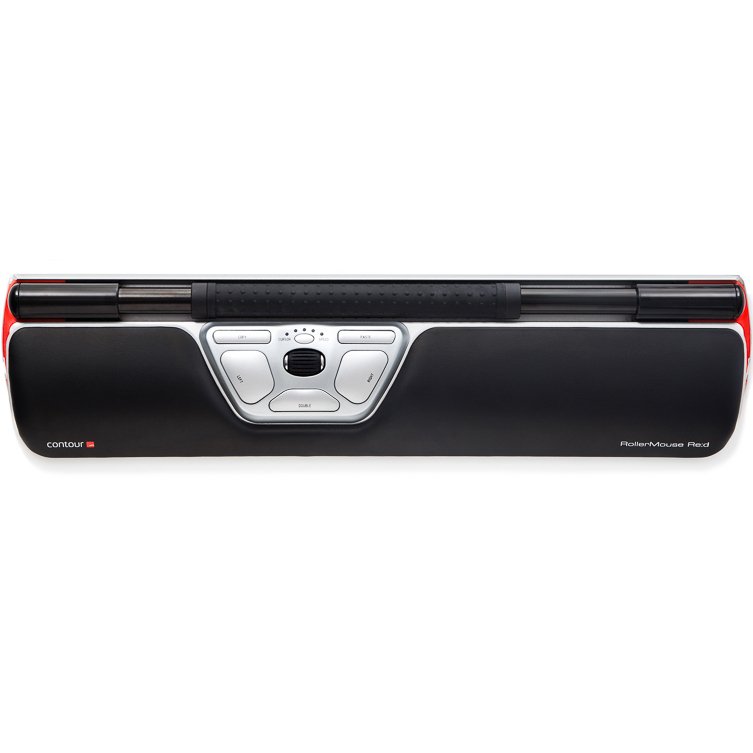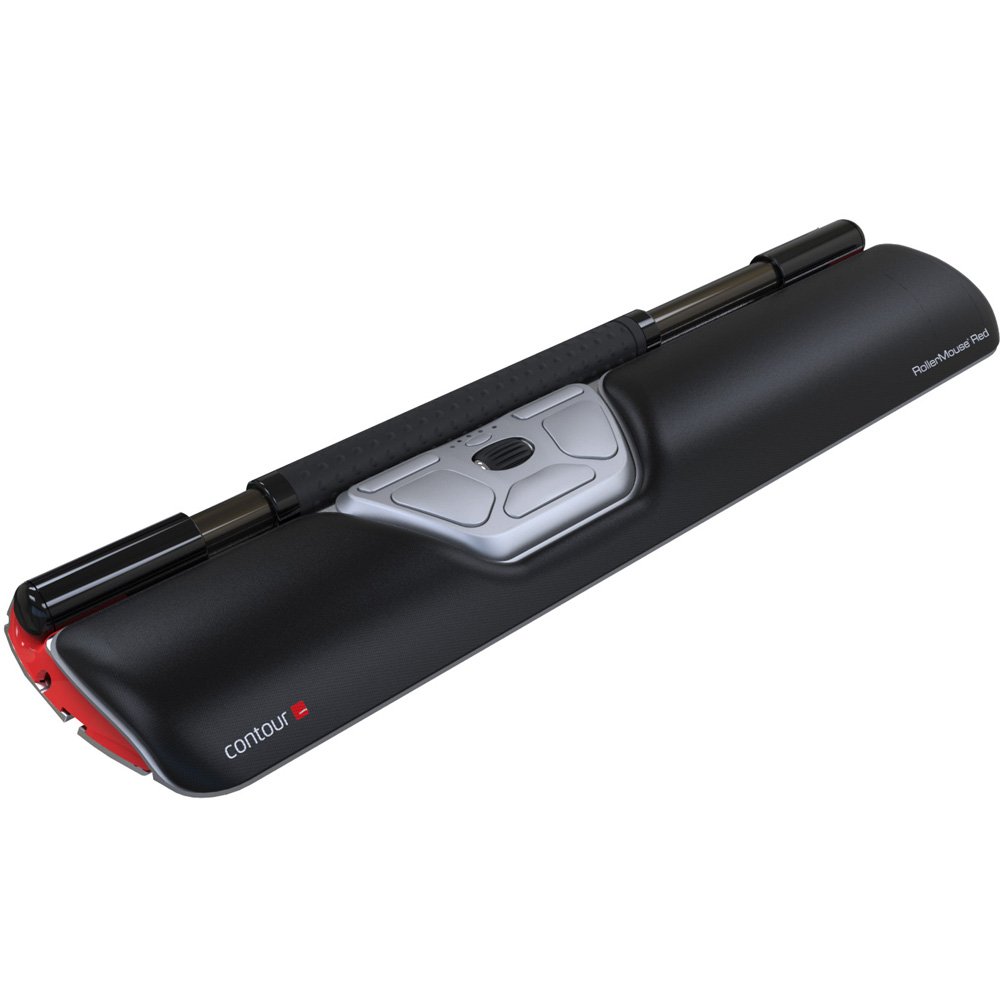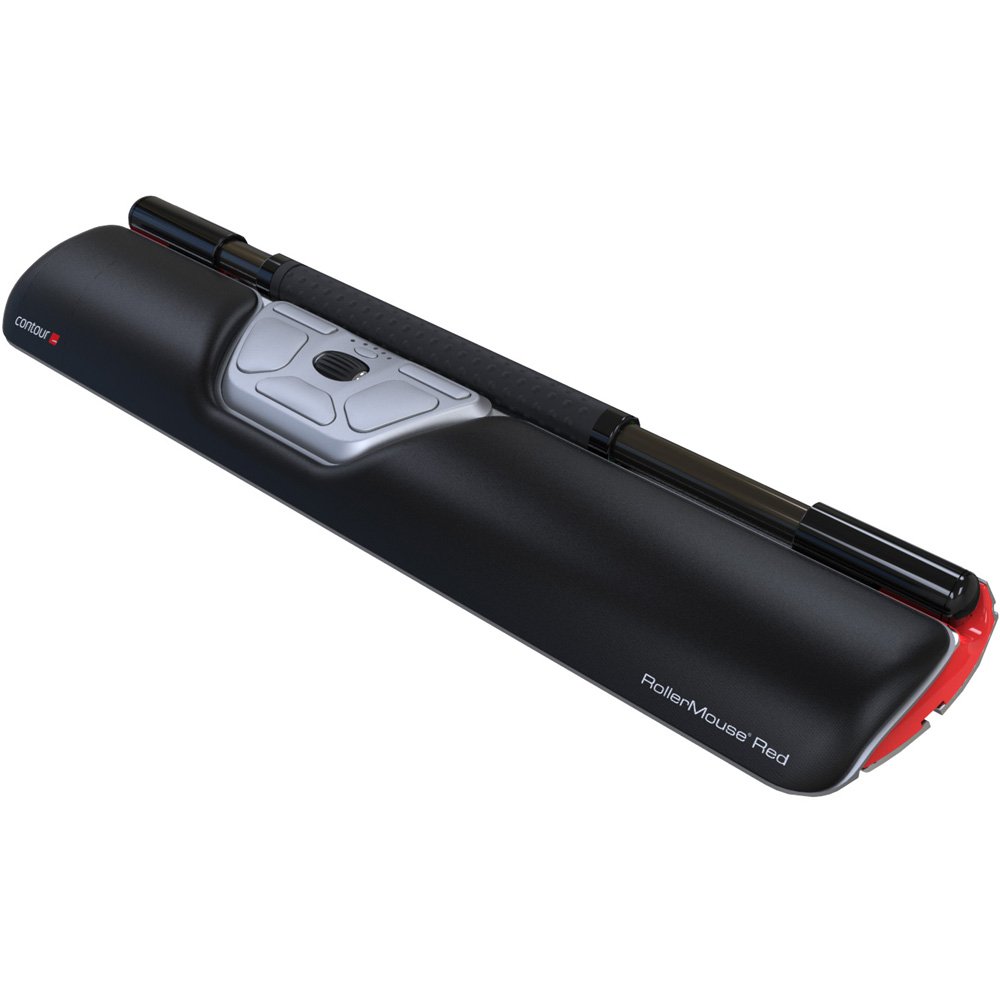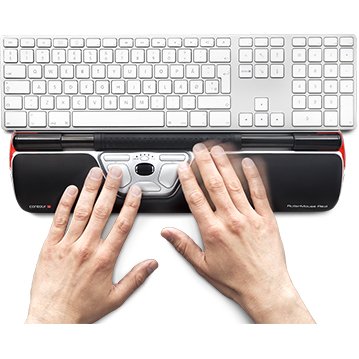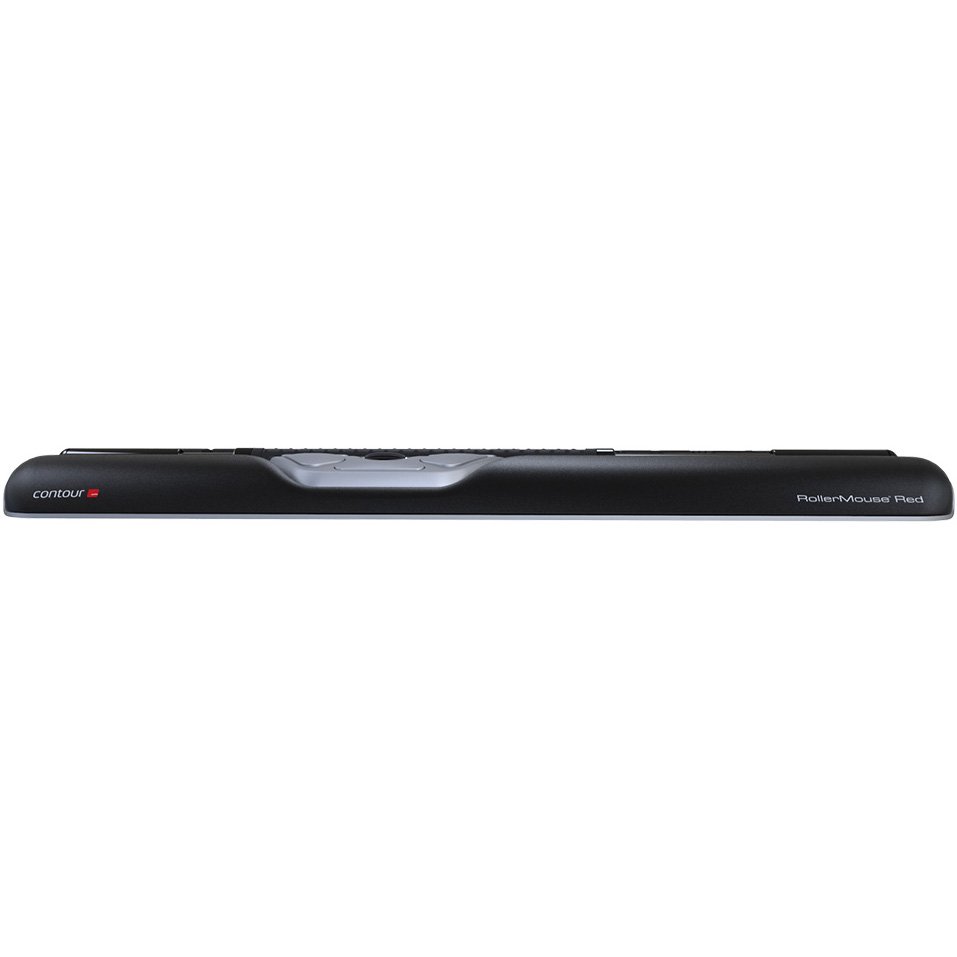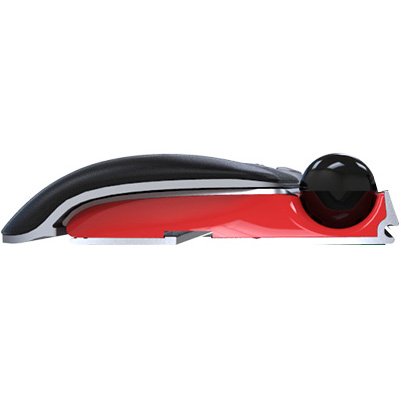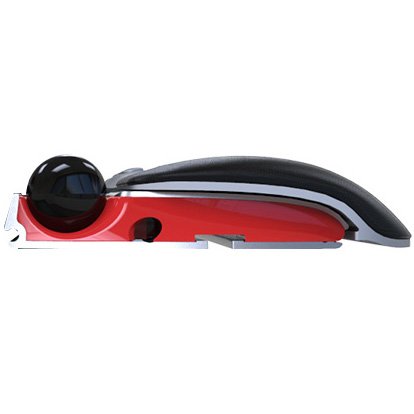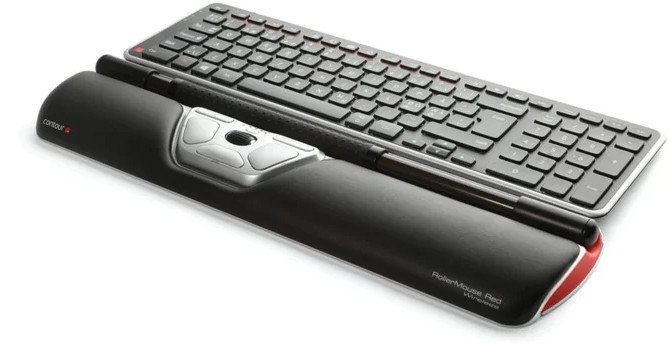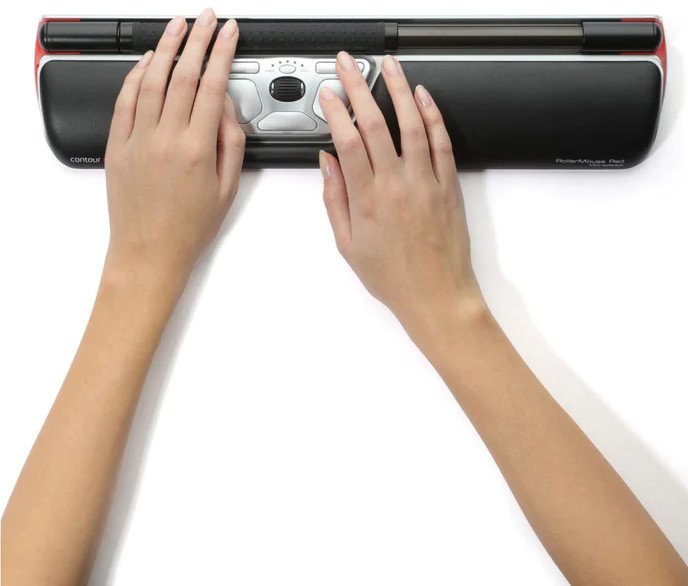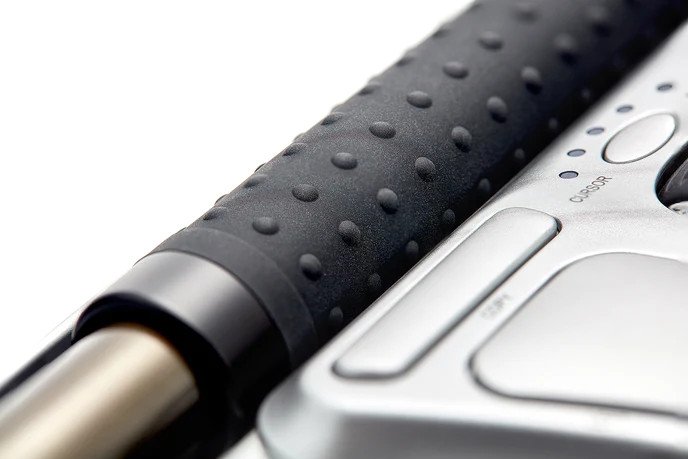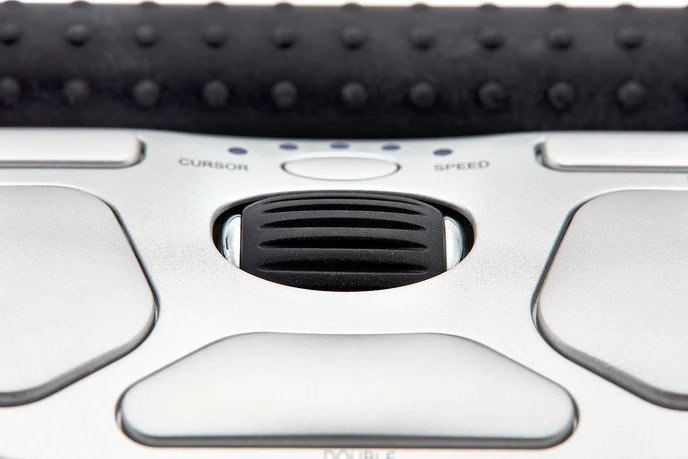 Description
RollerMouse Red works well in compact spaces, and for users with average to small hands. RollerMouse Red is ideal for use with the Balance Keyboard.
Specifications
| | |
| --- | --- |
| Weight | 1.7 lbs |
| Dimensions | 16.15 x 3.95 x 0.95 in |
| Scroll Wheel | Yes |
| Buttons | 6 programmable buttons |
| Sensor Type | Twin-eye laser |
| DPI | 600/800/1000/1200/1600/1800/2000/2400/2800 |
| Operating System | OSX, Windows |
| Connection | USB |
| Driver | Available on Support page |
| Plug and Play | Yes |
Features
Award-winning design - Experience unrivaled feel, speed and pinpoint accuracy from a sleek, aluminum mouse.

Built-in precision - RollerMouse Red features intuitive 7SENSES tracking technology that adapts to your pace while keeping the rollerbar as central as possible. 7SENSES features one laser sensor and six peripheral sensors located within the rollerbar designed to make our mouse feel like an extension of your fingertips.

Effortless control - With a larger rollerbar than its predecessors, and a left click that has been virtualized to minimize impact on your fingertips, RollerMouse Red goes above and beyond standard mouse technology to minimize unnecessary strain.

Choose your level of support - Increase your palm support with RollerMouse Red plus, or extend the support through your shoulders and forearm by adding an ArmSupport Red. The latest addition to the RollerMouse Red family, ArmSupport Red, clamps right onto your desk and aligns the upper body to reduce muscle strain in your neck, back, arms and wrists while sitting or standing.

Experience more comfort and support with RollerMouse Red plus. The tapered angle of the extended wrist rest distributes pressure and maintains a more ergonomic position as you type. RollerMouse Red plus is recommended for users with larger hands and longer fingers.

Want to keep the standard wrist rest and try the features of RollerMouse Red plus? Try the Red plus palm support.

The ultimate in forearm support helps you maintain a neutral position whether you are sitting or standing. ArmSupport Red aligns the upper body and alleviates muscle strain in your neck, back, arms and wrists. Designed specifically for RollerMouse Red, ArmSupport Red is ideal for height-adjustable workstations.

Experience the ultimate workstation by pairing your RollerMouse Red with Balance Keyboard, the only keyboard specifically designed for RollerMouse products. The height of Balance Keyboard matches the RollerMouse Red exactly and does not require the use of risers.
Product Options/Accessories
| | |
| --- | --- |
| Model | RM-RED |
| Manufacturer | Contour Design |
| Part Number | RM-RED |
| | |
| --- | --- |
| Color | Red |
| Weight | 1.7 lbs |
| Dimensions | 16.15 x 3.95 x 0.95 in |
| Scroll Wheel | Yes |
| Buttons | 6 programmable buttons |
| Sensor Type | Twin eye laser |
| DPI | 600/800/1000/1200/1400/1600/1800/2000/2400/2800 |
| Connection Type | USB |
| Operating System | OSX, Windows |
| Plug and Play | Yes |
| Wireless | Yes |
| Wireless | No |
| Trackball | No |
| Mouse Type | Rollerbar |
Customer reviews
1 stars

0

2 stars

0

3 stars

0

4 stars

0

5 stars

0