Remote Office Ergonomic Assessment
Product ID 19452
HIGHLIGHTS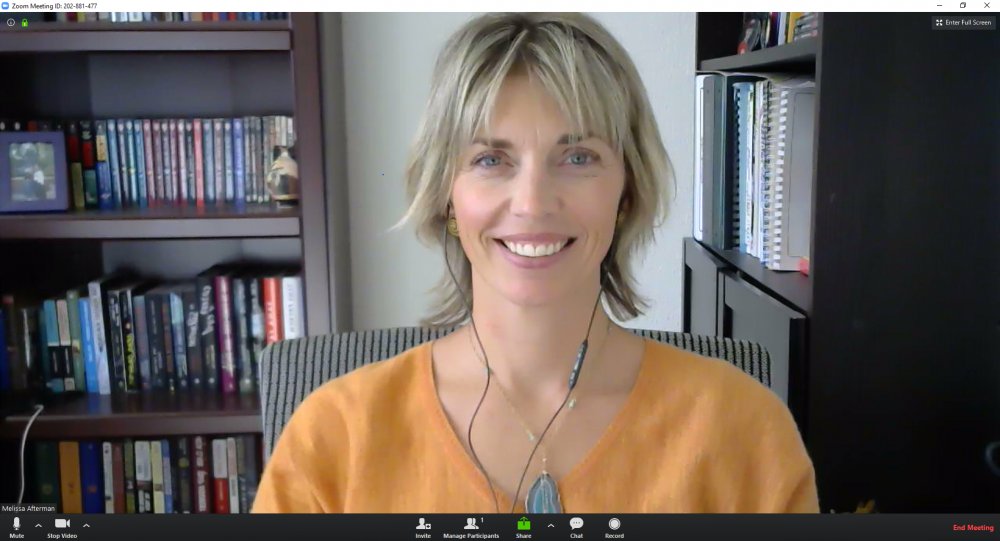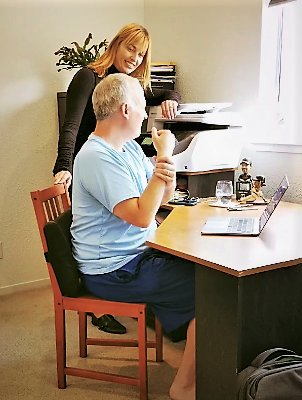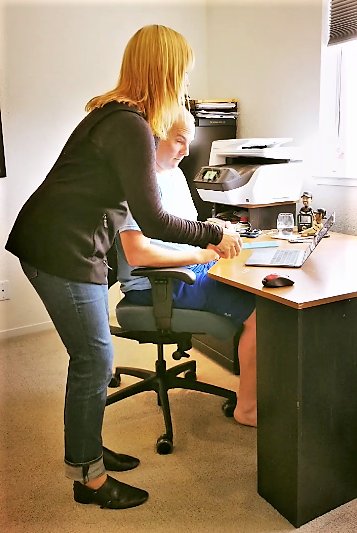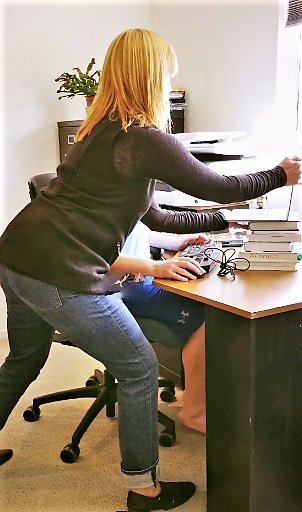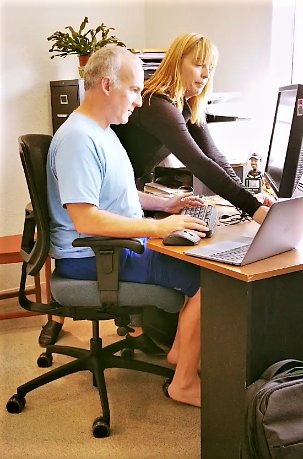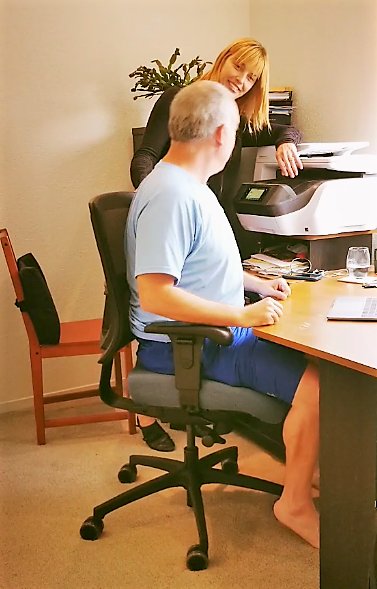 Virtual Home-Office Ergonomic Evaluation
If you have ergonomics services at your office, you know the benefits of a properly fit workstation. Using furniture and equipment that promotes neutral body postures helps you avoid unnecessary fatigue and reduces your risk of injury. 

When you work from home, you most likely don't have the same setup that you did in the office.  You probably don't have an adjustable ergonomic chair. Your desk (or dining room table) is most likely too high. And if you're working directly on your laptop, your neck, chest, shoulders and wrists are probably feeling the strain.

A virtual ergonomics evaluation provides personalized tips on setting up your home-office and feeling good when using your array of mobile devices.

The Certified Professional Ergonomists (CPE) from Learn Ergo specialize in virtual ergonomics evaluations. With decades of consulting experience including thousands of individual in-person evaluations, they are experts in quickly identifying the problems in a workstation and providing a range of solutions for improvement. 

Stop wasting your energy and time working with an ill-fitted setup and avoid wasting your money on products that really don't help. Schedule a virtual ergonomics evaluation to learn how.
How it works:
Schedule your 45-minute appointment for $150 via an email from your ergonomist. You will receive a unique Zoom video conference meeting ID and password. (note: best practices are followed for keeping your meeting secure and private and your personal medical information will not be discussed during your evaluation).
Join the Zoom meeting from your smartphone and wait for your ergonomist to admit your from the 'waiting room'.  Your smartphone camera acts as the ergonomist's eyes- you will be asked to show different angles and parts of your work area during the evaluation.
Receive verbal recommendations during your evaluation about furniture and equipment adjustments, posture and technique corrections and any recommended products or furniture that will make your work easier.
Receive an email summary after your evaluation listing the recommended products and part numbers or web links.
Learn Ergo is an affiliate of ErgoDirect. Inc, and their views and opinions are independent from that of ErgoDirect. ErgoDirect is not liable for services provided by Learn Ergo.
Product Options/Accessories
| | |
| --- | --- |
| Model | Learn Ergo |
| Manufacturer | All |
Customer reviews
1 stars

0

2 stars

0

3 stars

0

4 stars

0

5 stars

0