Flexispot E7 Electric Height Adjustable Pro Plus Standing Desk
Product ID 19759
HIGHLIGHTS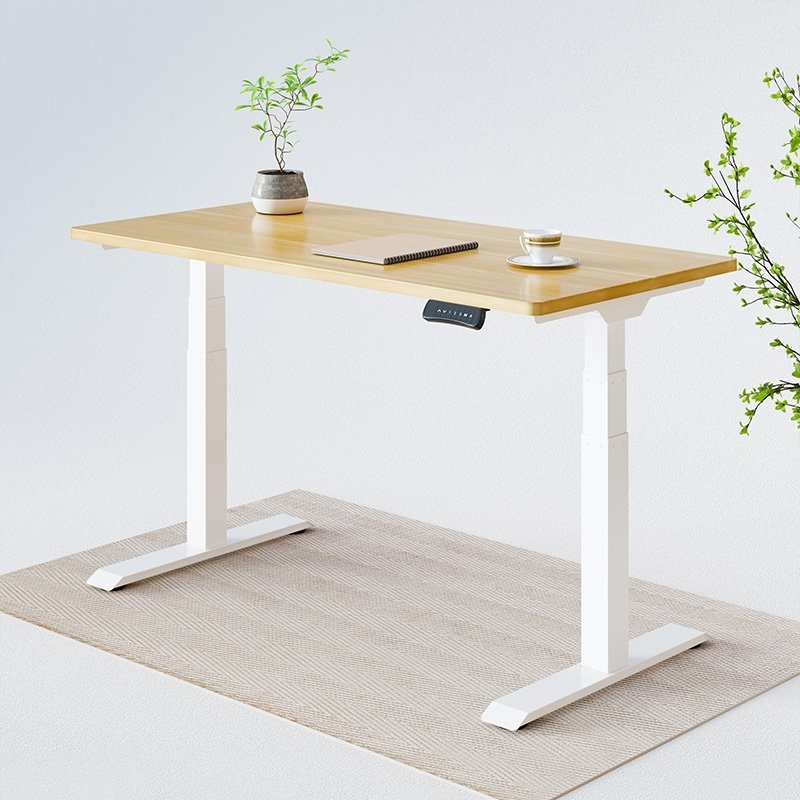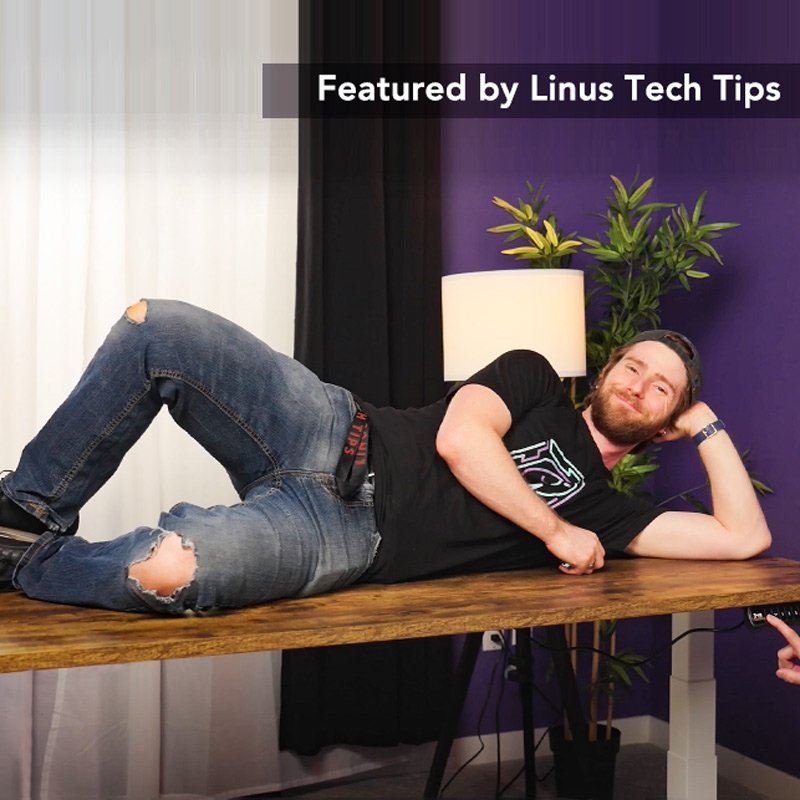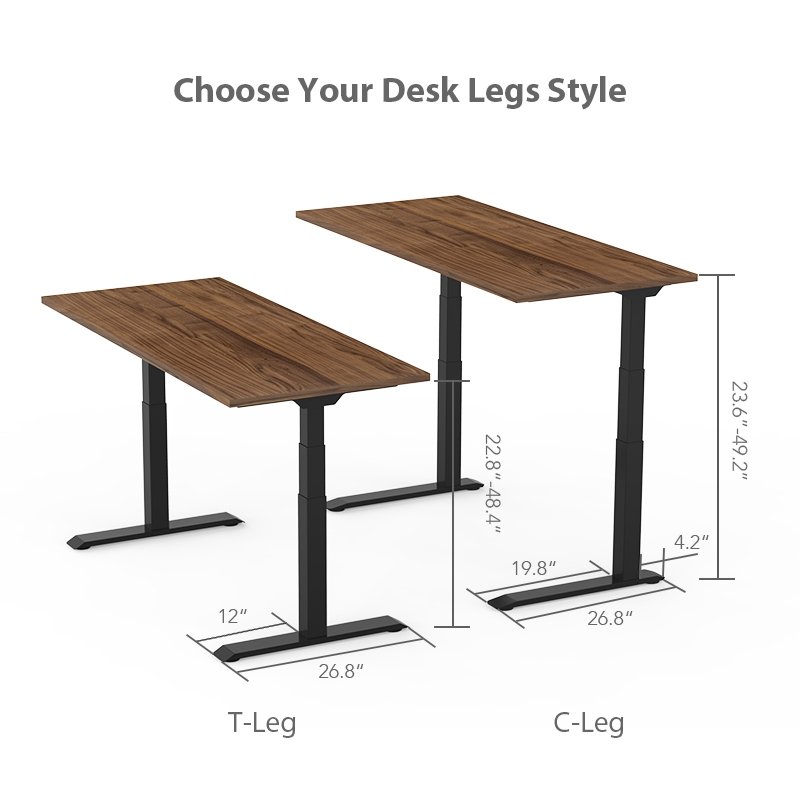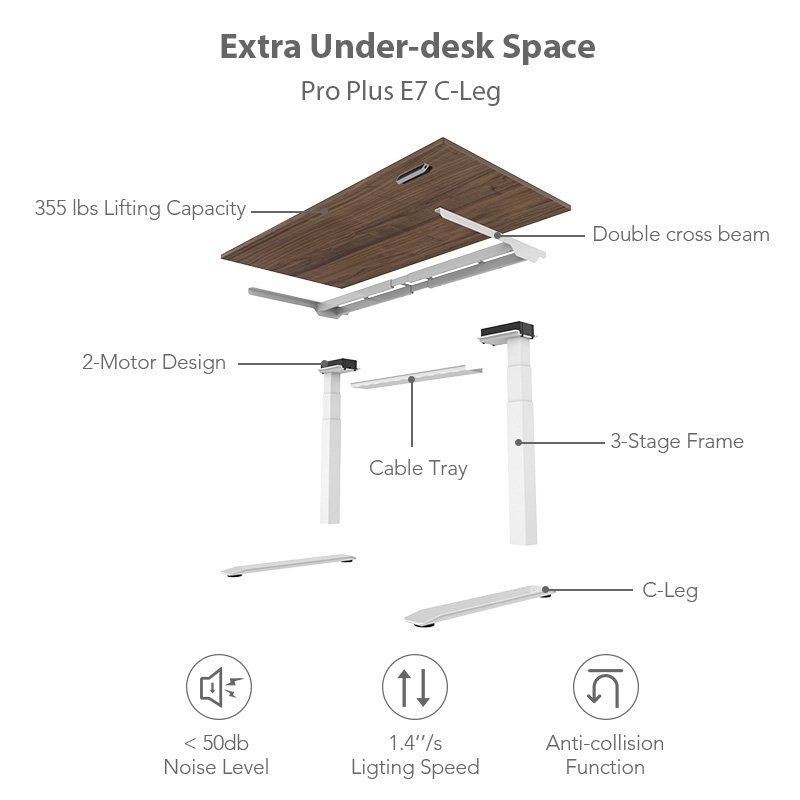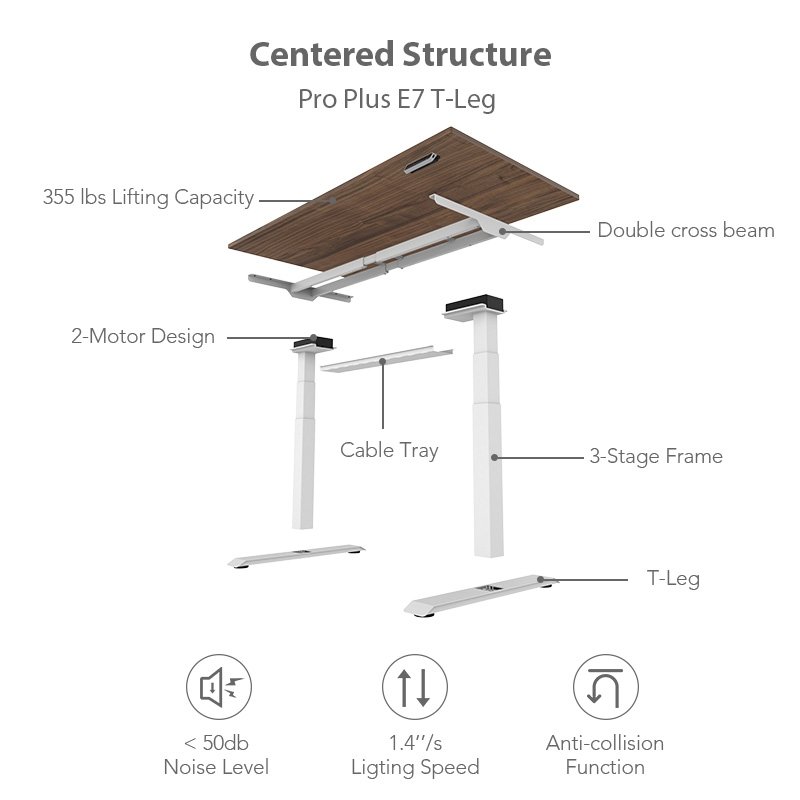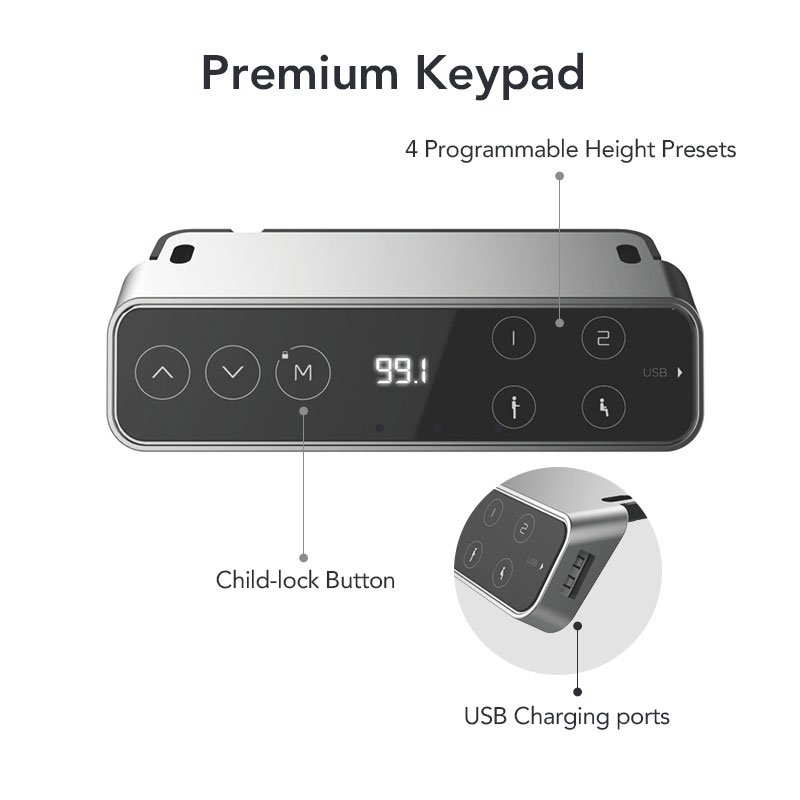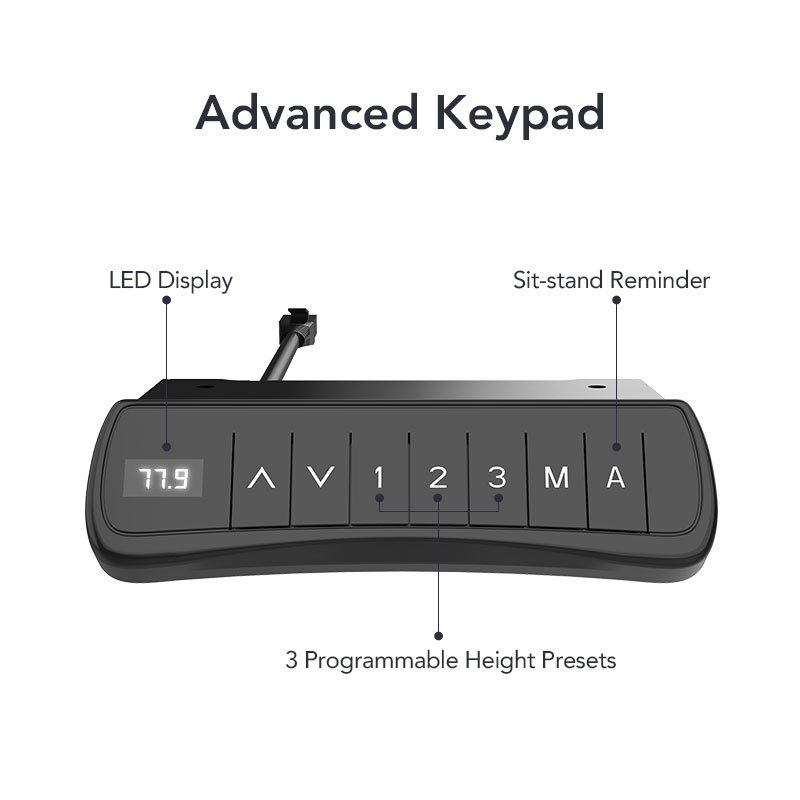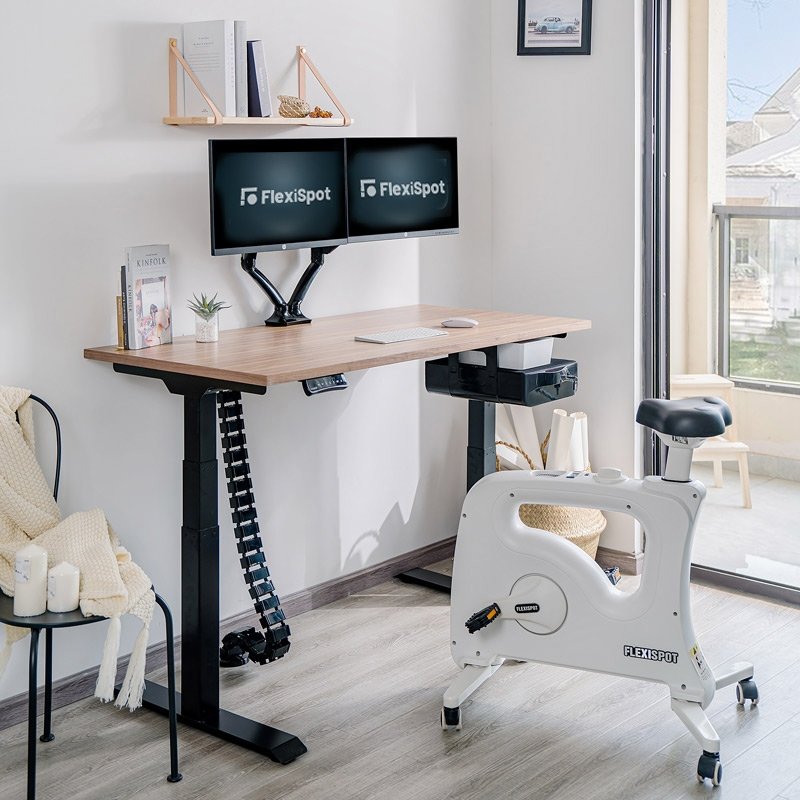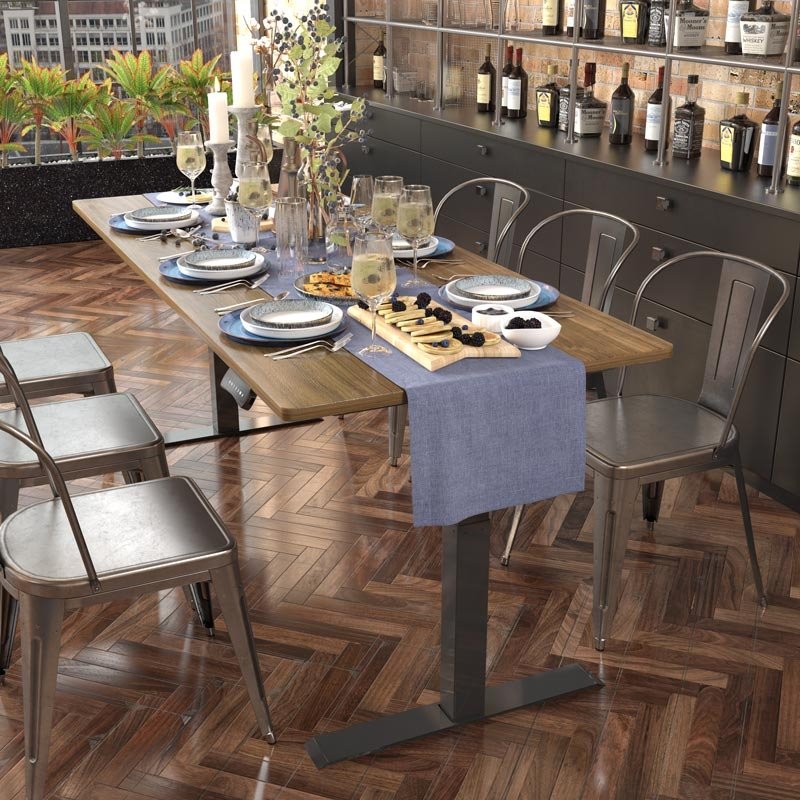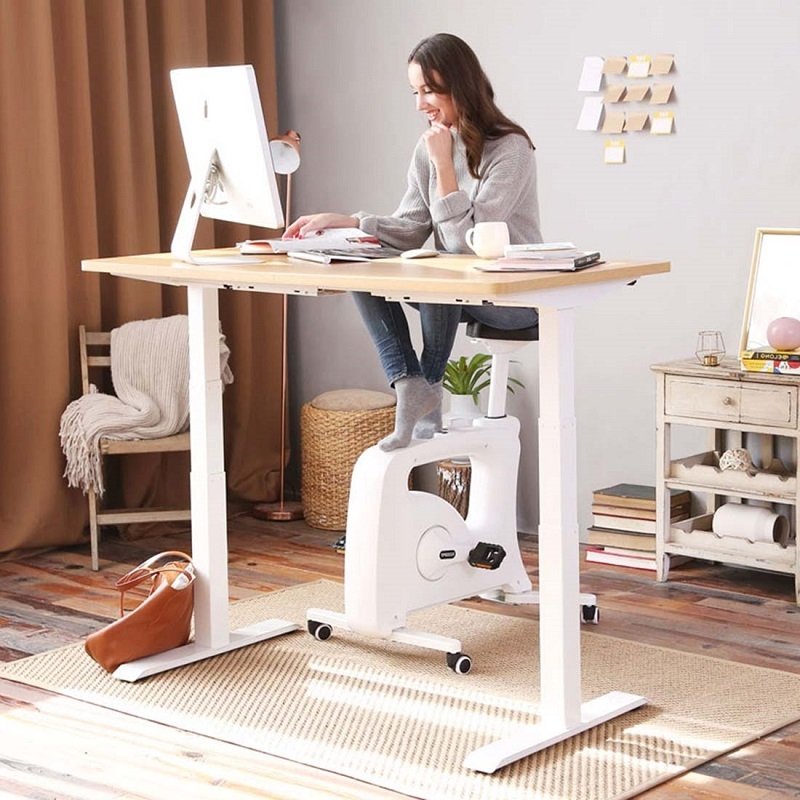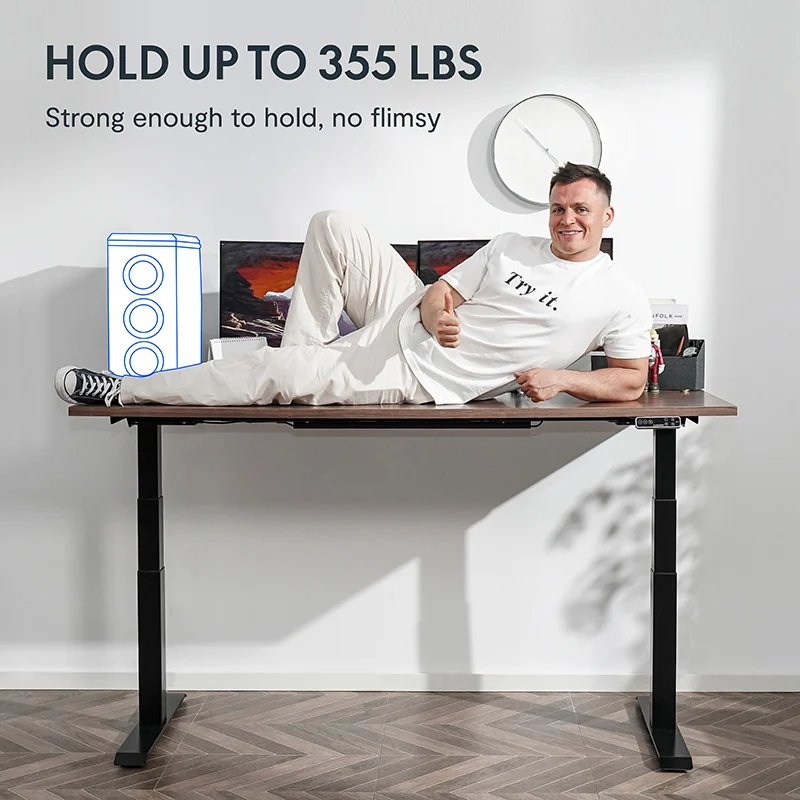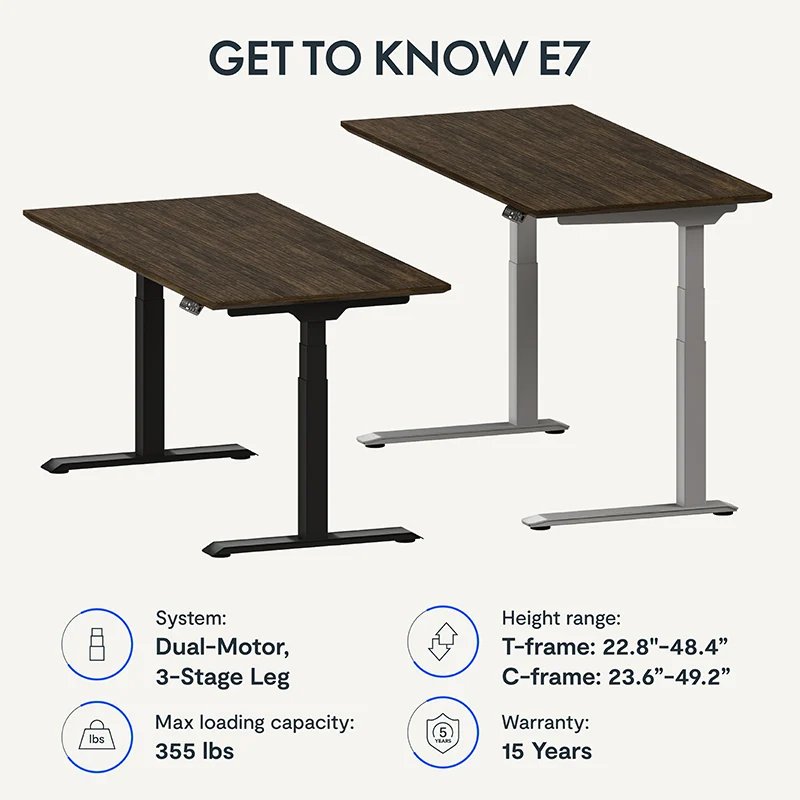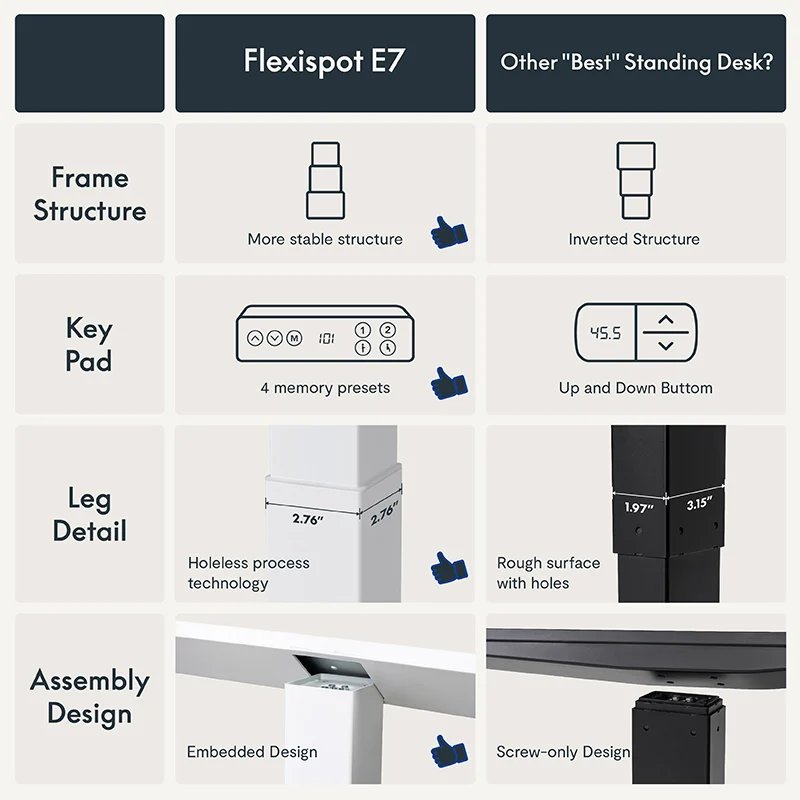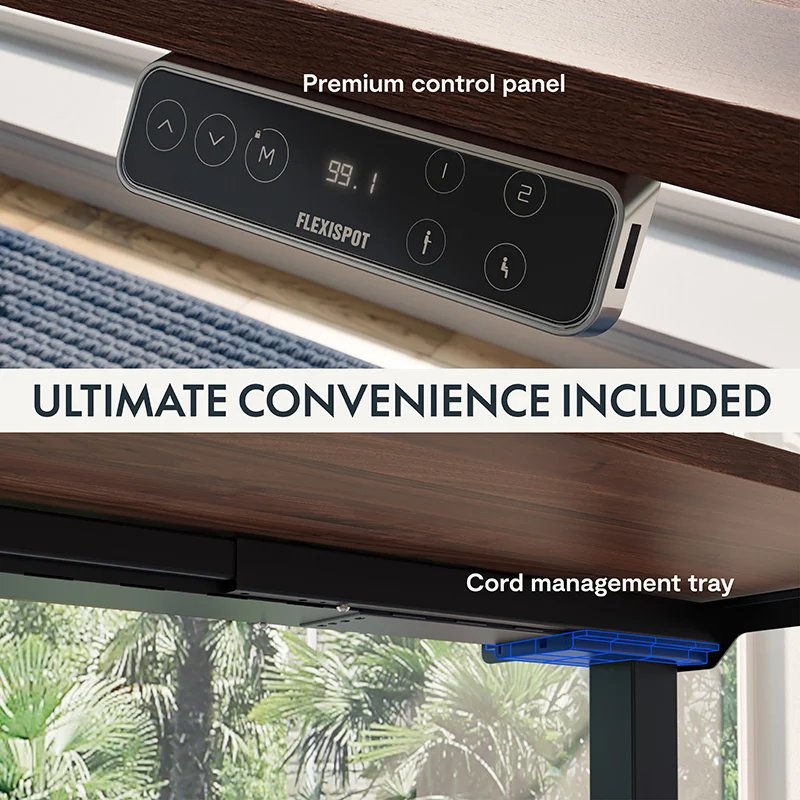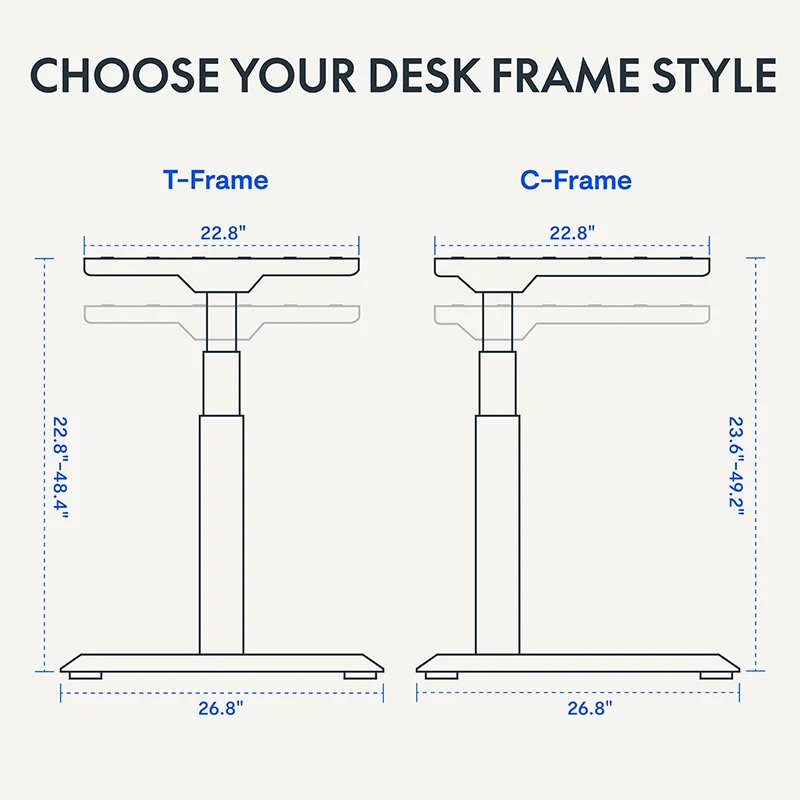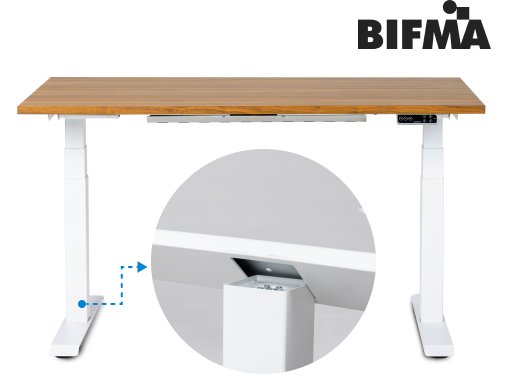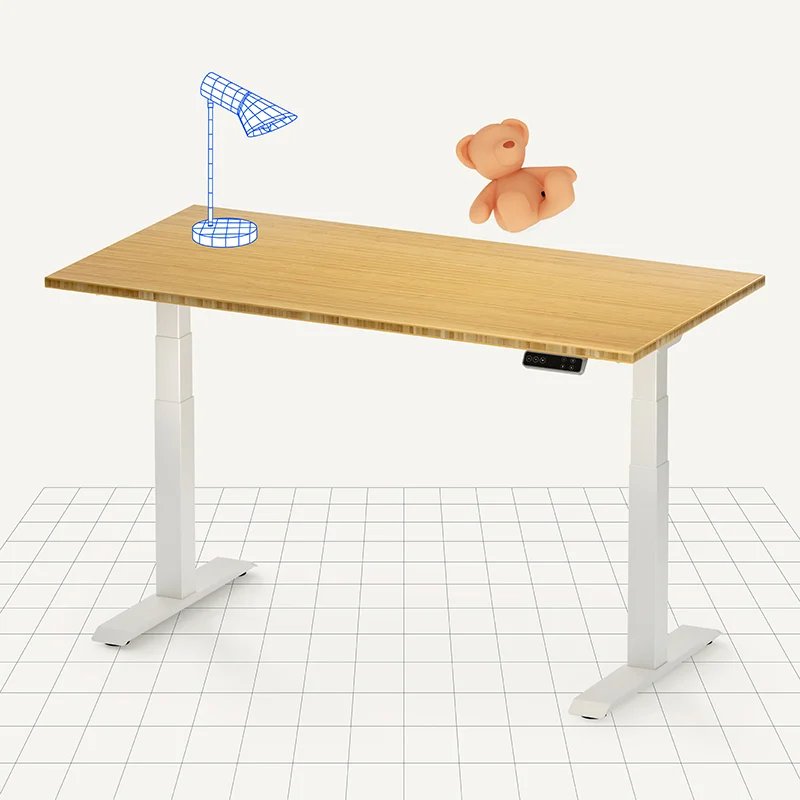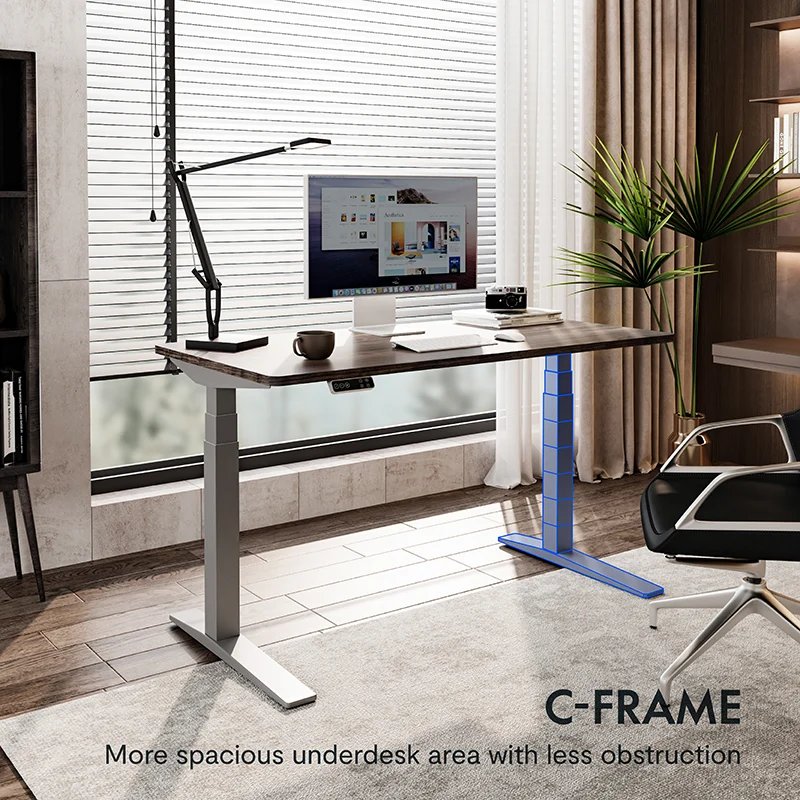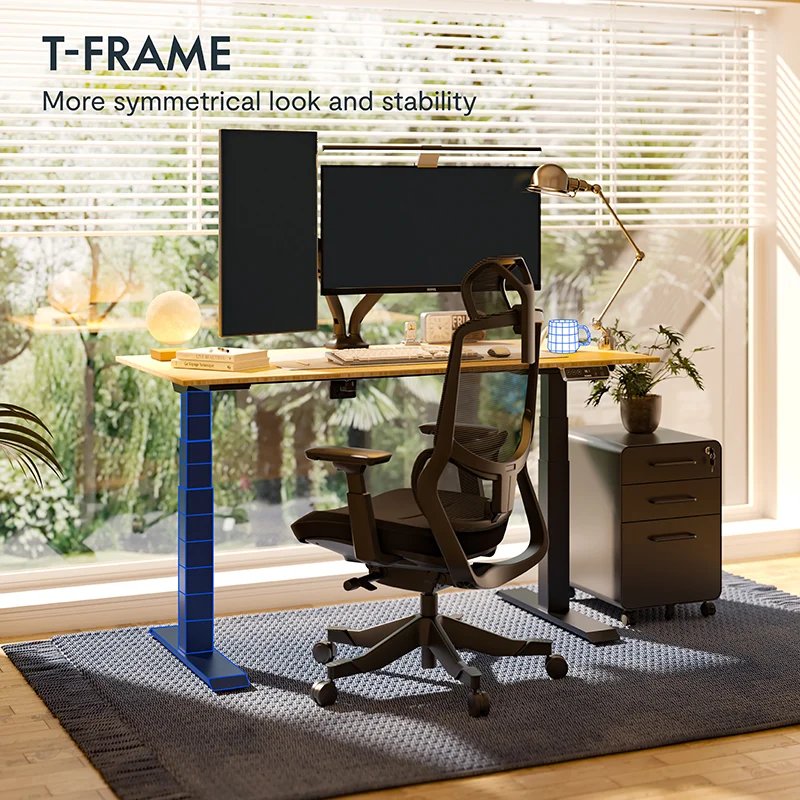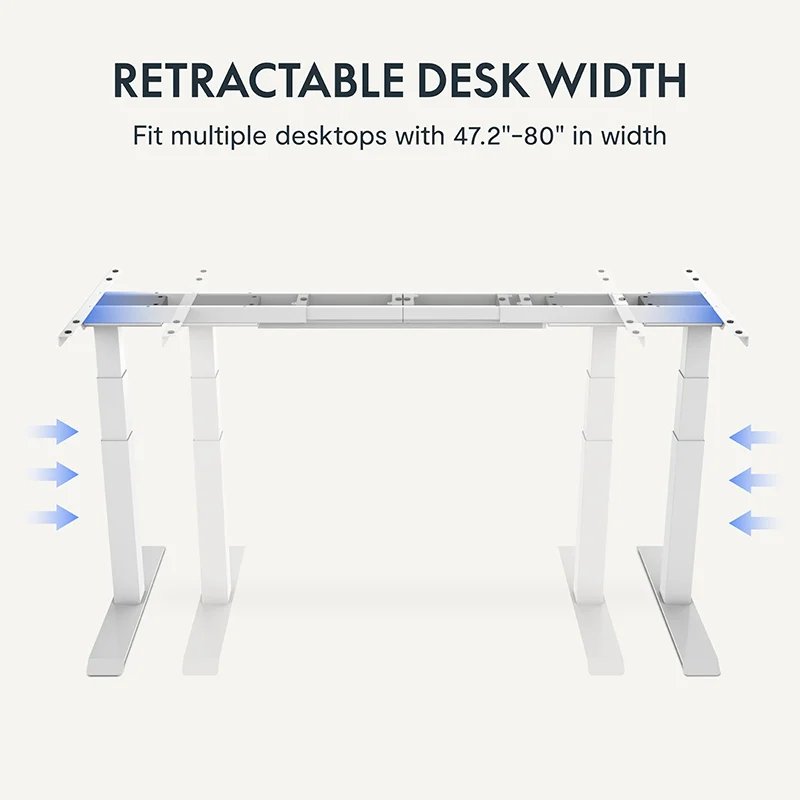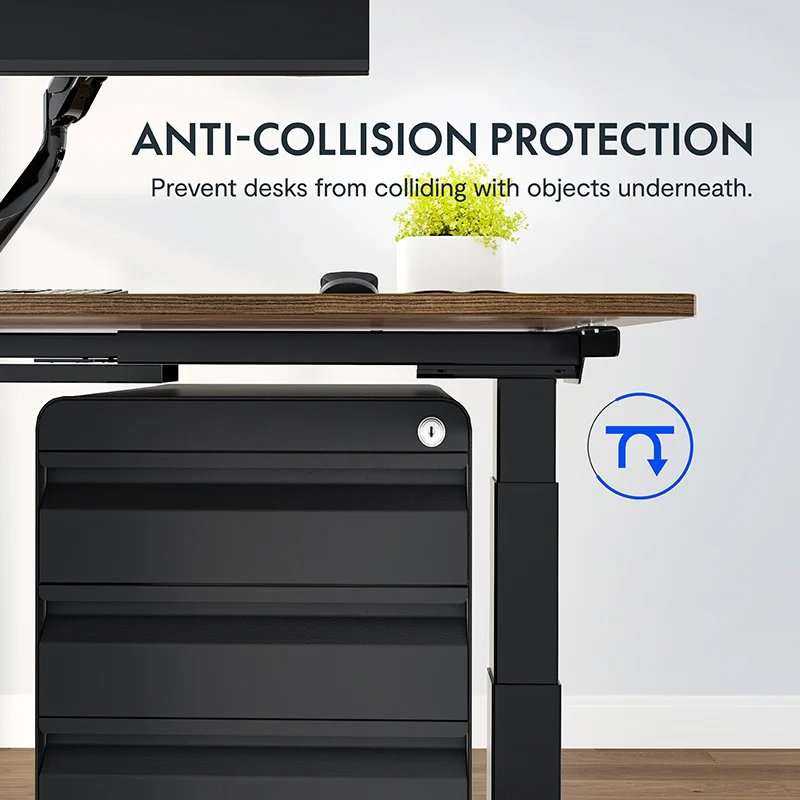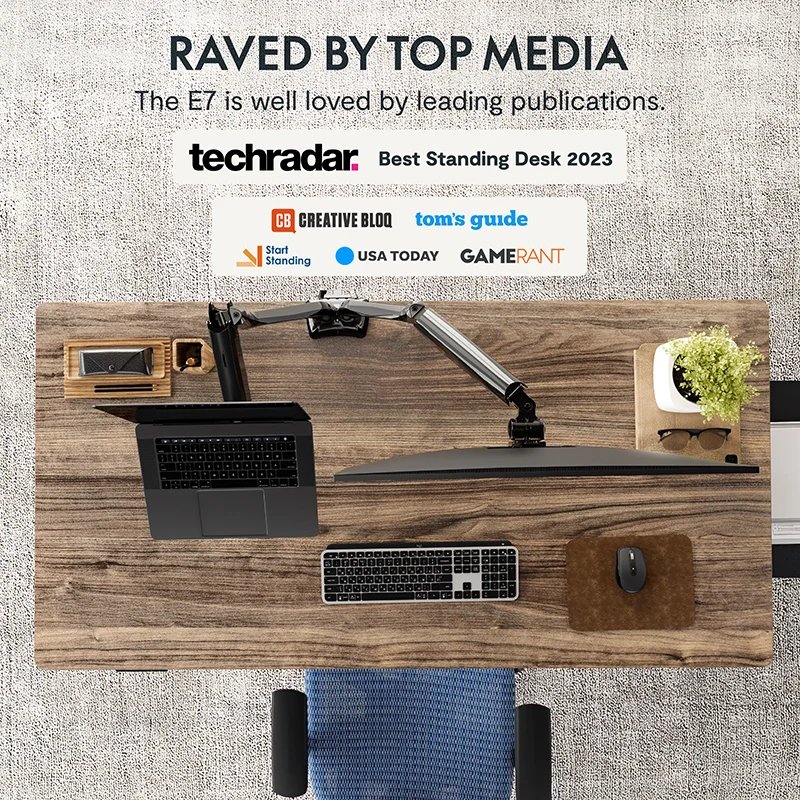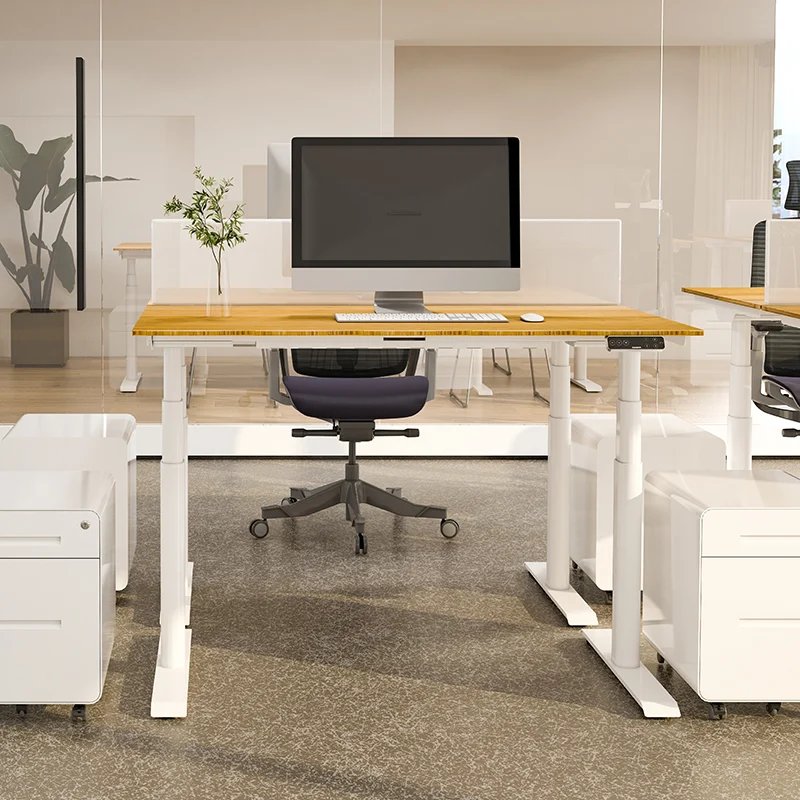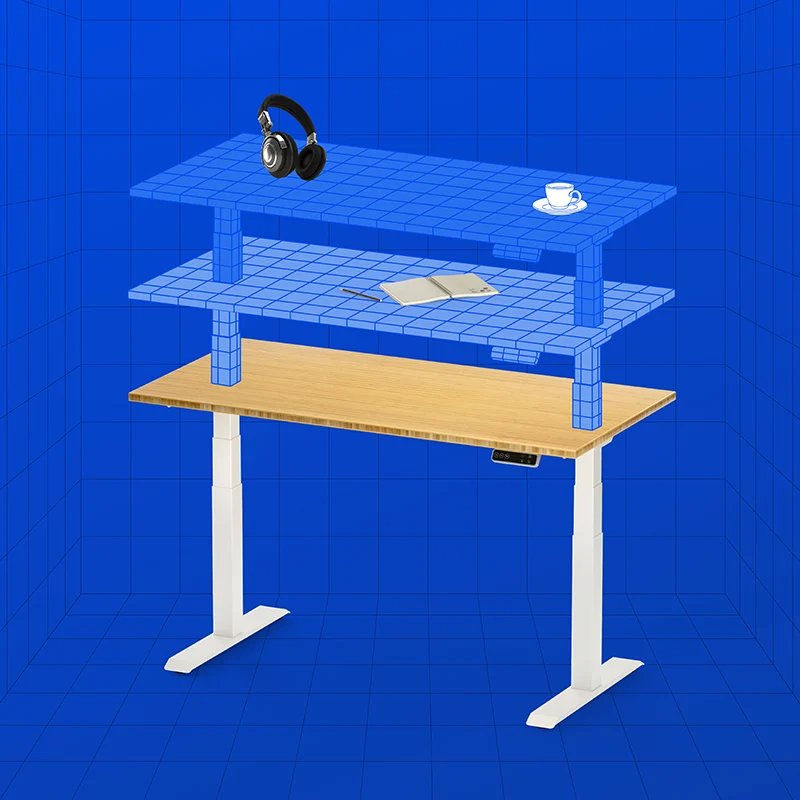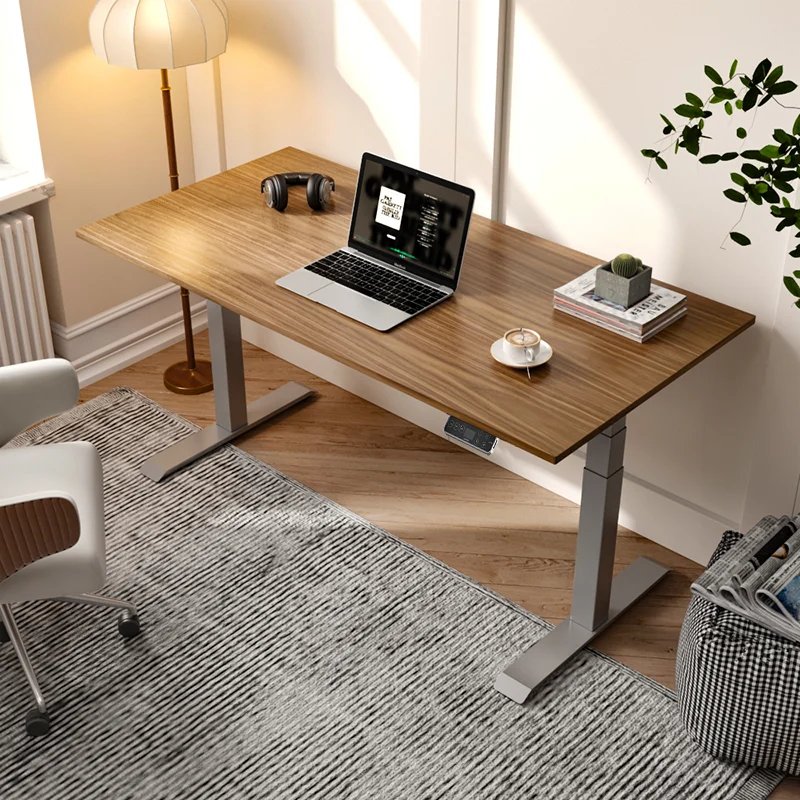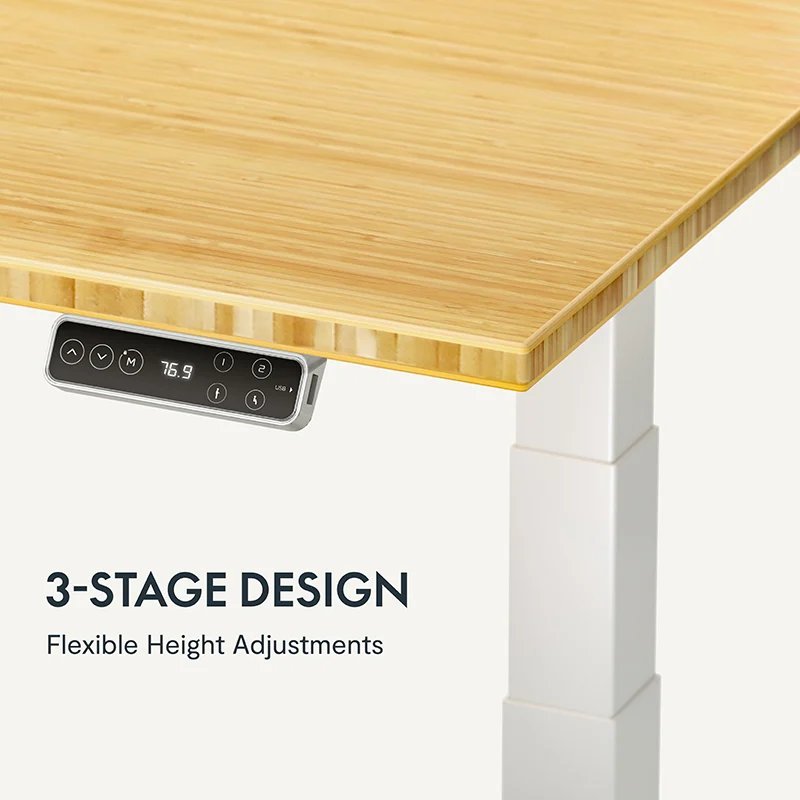 Description
Why E7 Outperforms the Others - The E7 is BIFMA-certified, setting the bar for its super stability.

The E7 is built with thicker leg columns. Plus, the column gap is scientifically designed to be 0.05 mm, which is the optimal setting for the stages of columns to move just smoothly

The E7's base structure uses solid carbon steel, which has reached automotive-material grade, for a durable and sturdy experience

The E7 always stays stable even when you top your stuff unevenly on the desk.




| | | |
| --- | --- | --- |
| Steady When Moving - The E7 moves up and down smoothly to keep your devices in place during height adjustments. | Sturdy At The Highest - The E7 is sturdy enough to stand still even when raised to the highest level. Wobble-free whether you are typing or gaming. | Stable At Every Angle - The E7 is stable at every angle. It will never topple over or wobble even while multitasking. |
| | | |

Proudly Offering A 15-Year Warranty - The E7 is a high-quality desk providing supreme performance and durability that is built to last. We're confident to provide you with a 15-year warranty as our E7 passed 20K motion tests in our lab, allowing you to have a reassuring experience upon using it.

Expertly-crafted Desk With Long-lasting Quality - The E7's industry-leading laser-welding technique gives it its sleek appearance and durability The E7's holeless leg design provides an aesthetically pleasing experience A high temperature-resistant and anti-wear coating provide the desktop surface with outstanding color consistency The Nordson Enviro Coat powder spraying system makes the E7 sustainable

Family-wide Height Adjustable - The E7's height adjustable range is easily adaptable for every member of the family, allowing for a more user-friendly experience for multiple users ranging from 4'2" to 6'4" A keyboard tray can be used for a more ergonomic experience. For users taller than 6'4", a monitor stand is recommended.

Ready To Hold 355 lbs - The E7 is strong enough to easily hold the weight of two adults, which is 1.5 times the weight that our E5 can hold. In addition to multiple monitors, the E7 can easily hold extra devices such as dual speakers and printers, providing a versatile workstation.

Flexible Size To Fit In The Space - The E7's frame is flexible enough to be paired with your desired desktop. The frame width is adjustable from 43.4" to 74.8", which is compatible with desk boards sized from 47.2" to 80" in width. No matter your space is big or small, the E7 always makes it best for your needs.

Clutter-free Workstation - We know how frustrating it is to have all those cords tangled below your desk. E7's embedded cable tray underneath the desktop hides all of the cables from your workstation, providing a visually appealing and organized workspace. Also, it could save you a lot of trouble when your furry friends stumble over your cords.

Choose Your Desk Legs Style - We offers 2 major desk frames of C- shape and T-shape for you to choose from

If you want extra under-desk space, C-Frame is specifically designed for people like you. Its desk legs are structured backward to the frame, leaving you ample space for storing your cabinets, PC, and the like.

If you like centered structure, T-Frame looks more "right" for you. Desk legs are embedded in the center of the frame. Thus, its stability is increased accordingly.

Premium LCD Keypad - The latest premium LCD keypad is a screentouch panel with powerful yet practical functionalities:

USB Charging ports: An embeded USB charging port makes it more convenient for you to charge your devices

Programmable Height Presets: 4 Height presets are designed to to help you reach your customized heights easily.

Child-lock Button: The keypad panel function can be locked up to prevent accidental touch from your kids or pets

Choose Your Own Desktop

Multiple materials, sizes, and colors of desktops are available for you to choose from. All of our desktops are made with harm-free material, ranging from 100% natural bamboo, and solid wood to E0-Graded chipboard.

You can pick any of those with your preferred colors to match up with your decor. To be compatible with the E7 desk frame FlexiSpot provides various desktop sizes from 48" to 80" in width as you need.

Must Buy Accessory Recommend - Casters - Bring your workstation to wherever you want with our easy-install easy-roll casters! No worry about the stability. Two lockable casters ensure the rock-solid rising experience for you.

Must Buy Accessory Recommend - Drawer - Under-desk drawers make up for the lack of storage in standing desks. Add extra storage for a more organized workspace with under-desk drawers, and make your workspace clean and tidy.

Must Buy Accessory Recommend - Power Strip - Enter clamp power strip to your workstation, and charge your devices with ease. Say goodbye to messy cords and let the power rise with the desk.

Say Hello To a More Organized Workspace - Choose from a variety of accessories to keep your cords neatly organized and out of sight. With easy installation and a range of options, our cord management combo makes it easy to customize your workspace for a more productive and stress-free workday.
Product Options/Accessories
| | |
| --- | --- |
| Model | E7 |
| Manufacturer | Loctek / Flexispot |
| Part Number | E7 |
| | |
| --- | --- |
| Motor | Dual |
| Height Range | 22.8''-48.4'' (Without Top). Fit people from 4'2'' to 6'4'' |
| Weight Capacity | 355 lbs |
| Desk Width | 47.2-80'' |
| Warranty | 15 years |
Customer reviews
1 stars

0

2 stars

0

3 stars

0

4 stars

0

5 stars

0