The below item has been discontinued. See above for similar products that we offer instead. We apologize for this inconvenience.
Office Master GL68EZ Glenworth Multi Task and User Friendly Seating Mid Back Ergonomic Chair
The difference between GL66EZ and GL68EZ is that both are mid back but GL68EZ has sliding seat, GL66EZ has no sliding seat.
Adjustment of Office Master GL68EZ Glenworth Mid Back Ergonomic Task Chair
Office Master GL68EZ Glenworth Multi Task Functionality and User Friendly Task Seating and Ergonomic Mid Back Chair
General Information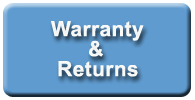 Office Master GL68EZ Glenworth Mid Back User Friendly Ergonomic Task Chair

Description of Office Master Glenworth GL68EZ Chair:

The award-winning Glenworth articulates sophisticated European looks, multitask functionality and user-friendly versatility. Designed to fit your busy work style, as well as your budget. Quite simply the best value in user-friendly task seating you can find.

Ergonomic Features: Quality you can feel. The Glenworth's full-posture ergonomic features conform to your every movement and every task. A favorite among working women, the Glenworth provides them with the perfect fit they need, and the comfort and support they depend on.

Note: Arms sold separately, unless otherwise indicated.

Specifications:

Overall Width:

25"

Overall Height:

38 - 46"

Back:

17" W x 22" H

Seat:

19.5" W x 17-19.5" D

Seat Height:

17 - 22"

Base Diameter:
26"

COM:

1 yard

Carton Weight:

38 lbs

UPS Weight:

101 lbs

Arms:

Group 1

Warranty:

7 year limited

Features:

Synchronous seat/back tilt

Easy back height adjustment

Option 1

: Fabric Color

Grade 1 - Basic 1001 - 1020:

1001 Charcoal

1002 Gray

1004 Navy

1005 Blue

1013 Burgundy

1020 Black

Grade 1 - Elements 1140 - 1148:

1140 Carbon

1141 Titanium

1143 Boron

1144 Oxygen

1147 Iodine

1148 Chlorine

Grade 1 - Spice 1161 - 1168:

1161 Pepper

1163 Nutmeg

1164 Juniper

1166 Sesame

1167 Paprika

1168 Mint

Grade 2 - Casino 2251 - 2259:

2251 Luxor

2253 Paris

2254 Stardust

2256 Mirage

2257 Rio

2258 Wynn

2259 Caesar

Grade 2 - Chess 2291 - 2299:

2291 King

2292 Knight

2293 Castle

2294 Bishop

2296 Checkmate

2297 Queen

2298 Pawn

2299 Rook

Grade 2 - Moonscapes 2260 - 2268:

2260 Eclipse

2261 Moonrock

2263 Rover

2264 Apollo

2267 Cresent

2268 Earthshine

Grade 2 - Safari 2272 - 2279:

2272 Rhino

2274 Elephant

2275 Hippo

2277 Lion

2278 Tortoise

2279 Giraffe

Grade 3 - Sahara 3311 - 3318:

3311 Lava

3313 Dunes

3314 Nile

3315 Horizon

3316 Sunrise

3317 Canyon

3318 Cactus

Grade 3 - Symphony 3V20 - 3V28: Vinyl

3V20 Piano

23V21 Drum

3V23 Timpani

3V25 Flute

3V26 Trumpet

3V27 Cello

3V28 Harp

Grade 3 - Stage 3V50 - 3V59:

3V50 Cats

3V52 Chicago

3V53 Grease

3V55 Aida

3V58 Shrek

3V59 Fame

Grade 5 - Comfortknit Solids 5501 - 5539:

5501 Flint

5502 Monarch

5503 Smoke

5506 Cappucino

5512 Xanadu

5515 Baltic

5539 Wine

Grade 5 - Matrix 5540 - 5549:

5540 Trinity

5541 Morpheus

5544 Neo

5546 Tank

5547 Zion

5548 Oracle

5549 Link

Hue Momentum:

Hue Annatto

Hue Aspen

Hue Black

Hue Char

Hue Chipotle

Hue Cocoa

Hue Currant

Hue Dandelion

Hue Eggplant

Hue Fern

Hue Frothe

Hue Golden

Hue Grape

Hue Grass

Hue Indigo

Hue Juniper

Hue Latte

Hue Laurel

Hue Night

Hue Pacific

Hue Paprika

Hue Saffron

Hue Salsa

Hue Sky

Hue Smoke

Hue Tropic

Option 2

: Upholstery

The back support of this chair is upholstered in front only and the back part is "Black Plastic. Please specify if you want both sides of the back support to be upholstered for extra charge.

Option 3

: Arms Type

Group 1:

Option 4

: Arm Pads

ARMazing Memory Foam Arm Pads are a great addition to any office or home chair. The memory foam pads will contour to your elbows and forearms and offer you total comfort and support while reducing pressure points. All of these benefits will help increase productivity while reducing overall body stress. Elastic shroud attaches snugly to any existing arm rest from 6" to 11" long. Makes your arm rests much softer and more comfortable.

Helps increase circulation

Helps maximize the benefits of proper ergonomics

Sleek design and sung fit gives built-in lock

Fits all adjustable chair arms from 6" to 11"

Option 5

: Casters

Option 6

: Cylinders

5" Cylinder Standard Approximately 17" to 22"

3" Cylinder Approximately 15" to 19"

6" Cylinder Approximately 18.5" to 25"

Literature (Please open the following documents for more technical information)

| | |
| --- | --- |
| | - pdf |


| | |
| --- | --- |
| Model | GL68EZ |
| Manufacturer | Office Master Chairs |
| Part Number | GL68EZ |
| | |
| --- | --- |
| Overall Width | 25" |
| Overall Height | 38 - 46" |
| Back | 17" W x 22" H |
| Seat | 19.5" W x 17-19.5" D |
| Seat Height | 17 - 22" |
| COM | 1 yard |
| Carton Weight | 38 lbs |
| UPS Weight | 101 lbs |
| Arms | Group 1 |
| Warranty | 7 year limited |
Be the first to review this product