The below item has been discontinued. See above for similar products that we offer instead. We apologize for this inconvenience.
[email protected] GFS-24 Dazz-SL Undermount Task Light
Please see Option 3 for actual fixture lengths
Features:
T-5 or T-8 lamp

24" to 60" shelf size variations

9' right hand exit cord - black

90 degree SE orientation plug fits tight against wall

Two-position black rocker switch

Prismatic acrylic lens for uniform light distribution

Screws for wood shelf mounting included

Standard springbars included for metal shelf installations

UV stable reflector for long life

Cord management fittings included

UL and CUL listed

Special Spring bars are required for Knoll Dividends and Teknion Expansion Shelf

Steelcase mounting hardware available for easy installation (must specify separately)
Color Options: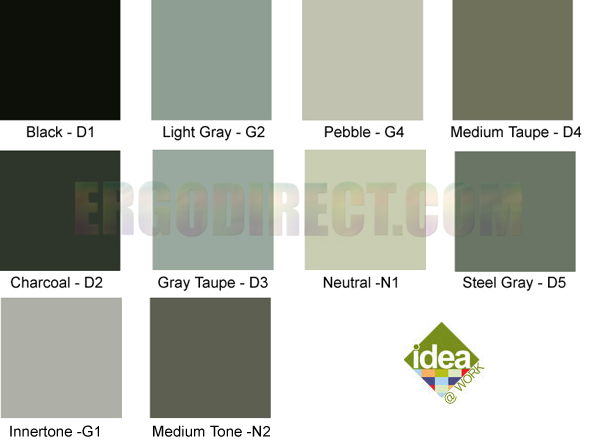 What else do I need to know?
Chicago Code Cord- Is available in black only as a SE plug rotation with a built-in resetable 1 amp breaker. Field interchangeable right hand side or left hand side.
Daisy Chain- is the process of powering a fixture from the preceding fixture and reducing the plug outlet use to one. Each individual light is turned on or off by its own switch.
T-8 Tri-phosphor lamp- (1" diameter) is up to 20% more energy efficient then standard T-12 lamps. The T-8 is offered with our PTL-8 task light.
T-5 Tri-phosphor lamp- (5/8" diameter) has the advantages of a T-8 but in a smaller package with a higher energy efficiency. The T-5 is offered with our PTL-5 Task Light.
UL, CUL (Canada) Listing- Underwriters Laboratory is the recognized leader in safety testing. Universally accepted regulatory authorities rely upon the UL Mark of safety. If a product carries these marks, it means the Underwriters Laboratory found that samples of this product met UL's safety requirements. These requirements are primarily based on UL's own published Standards for Safety. The requirements for the U.S. and Canada vary slightly from one another.
Hardwire- Allows the user to wire the fixture directly to the power source.
Electronic Ballast- All Dazz Lights come standard with electronic ballast to eliminate "flicker", and magnetic interference when the unit is energized.
Cord Manager- and adhesive horizontal cord manager is useful when managing power cords behind fixtures, and along vertical standards. Come standard with each Dazz light.
Two-Stage Dimmer- provides light output levels of 100% and 60%.
Prismatic Lens- has a multi-sided prism design that reflects lights in all directions and reduces glare through light dispersion. Standard lens for Quick Ship Dazz products.
Linear Prismatic lens- is an acrylic lens with a pattern made of two-sided prisms comprised of ridges and valleys that run perpendicular to the user. When the light from the source passes through the pattern, it is directed perpendicular to the user. This reduces the amount of reflected light that bounces off the work surface and back into the eyes of the user.
UV Stable Reflector- A special formulation of plastic is used to minimize any breakdown of the reflector caused by UV light.
Field Interchangeable Cords- Standard on Dazz Products to allow for a cord exit to be changed, from right side to left side, in the field
| | |
| --- | --- |
| Model | GFS-24 OR GFS-36 OR GFS-48 |
| Manufacturer | Ide[email protected] |
| Part Number | GFS-24 OR GFS-36 OR GFS-48 |
| | |
| --- | --- |
| Mounting Options | Under Cabinet Mounts |
Be the first to review this product