Similar Products:
---
The below item has been discontinued. See above for similar products that we offer instead. We apologize for this inconvenience.
Neutral Posture Shark Series Bank Teller Stool Chairs
Weight Capacity 275 lbs. Models :SHA1155, SHA1355, SHA2155, SHA2355, SHA1135, SHA1335, SHA2135, SHA2335, SHA1156, SHA1356, SHA2156, SHA2356, SHA1136, SHA1336, SHA2136, SHA2336. THIS CHAIR IS CUSTOM ORDER AND NON RETURNABLE.
Neutral Posture Shark Ergonomic Task Office Stool
General Information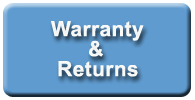 Neutral Posture Shark Ergonomic Task Office Chair

 

 

 

 

 

Description of Neutral Posture Shark Chair:

 

With plush contoured seats and backrests, the Shark is an impressive ergonomic chair or stool. A top seller among the mid-market models, Shark delivers excellent comfort and support while offering a wide range of adjustment options.

 

 

Features of Neutral Posture Shark:

 

Choice of Two Back Size Options with Built-in Lumbar Support.

Choice of Two Contoured Seat Options with Multi-density Foam and Waterfall Front.

Adjustable Back Height and Angle.

Adjustable Seat Height, Angle and Tension.

Adjustable Arm Height and Width.

Passive Weight Dispersion Design.

Generous Foam for Optimal Comfort.

 

 

Applications of Neutral Posture Shark Chair:

 

 

Specifications of Neutral Posture Shark Chairs:

 

Models

SHA1155

SHA1355

SHA2155

SHA2355

SHA1135

SHA1335

SHA2135

SHA2335

Chair (H x W x D)

33" x 26" x 26"
33" x 26" x 26"
37" x 26" x 26"
37" x 26" x 26"

Box (H x W x D)

36" x 26" x 19"

36" x 26" x 19"

36" x 26" x 19"

36" x 26" x 19"

Chair Weight

51 lbs

51 lbs

51 lbs

51 lbs

Seat Width

20"

21"

20"

21"

Seat Height

17" - 22"

17" - 22"

17" - 22"

17" - 22"

Seat Depth

18"

18"

18"

18"

Seat Angle

F 2° - R 10°

F 2° - R 10°

F 2° - R 10°

F 2° - R 10°

Back Width

19"

19"

20"

20"

Back Height

16" - 19"

16" - 19"

19" - 22"

19" - 22"

Back Angle

95° - 117°

95° - 117°

90° - 110°

90° - 110°

Lumber Range

4"

4"

4"

4"

Arm Height

7" - 10"

7" - 10"

7" - 10"

7" - 10"

Arm Width

19" - 24"

20" - 25"

19" - 24"

20" - 25"

Base Diameter

26"

26"

26"

26"

 

 

Models

SHA1156

SHA1356

SHA2156

SHA2356

SHA1136

SHA1336

SHA2136

SHA2336

Chair (H x W x D)

33" x 26" x 26"
33" x 26" x 26"
37" x 26" x 26"
37" x 26" x 26"

Box (H x W x D)

36" x 26" x 19"

36" x 26" x 19"

36" x 26" x 19"

36" x 26" x 19"

Chair Weight

51 lbs

51 lbs

51 lbs

51 lbs

Seat Width

20"

21"

20"

21"

Seat Height

17" - 22"

17" - 22"

17" - 22"

17" - 22"

Seat Depth

18"

18"

18"

18"

Seat Angle

F 6° - R 17°

F 6° - R 17°

F 6° - R 17°

F 6° - R 17°

Back Width

19"

19"

20"

20"

Back Height

16" - 19"

16" - 19"

19" - 22"

19" - 22"

Back Angle

90° - 100°

90° - 100°

90° - 100°

90° - 100°

Lumber Range

4"

4"

4"

4"

Arm Height

7" - 10"

7" - 10"

7" - 10"

7" - 10"

Arm Width

19" - 24"

20" - 25"

19" - 24"

20" - 25"

Base Diameter

26"

26"

26"

26"

 

 

 

 

 

Option 1

: Seat Back Style

 

 

1 : Low Back

2 : Mid Back

2 : Mid Back

Height adjustable mesh mid back

Independent lumbar adjustment

Easily converts to an upholstered back with optional skin

 

 

 

 

 

Option 2

: Seat Style

 

 

 

 

 

 

Option 3

: Arm Selection

 

0 : 4" Adjustable Arms

Height and width adjustable arms

1 : 4" Adjustable with Pivot Arms

Height, width and pivot adjustable arms

2 :  T Arms

Fixed arm with Urethane arm pads

3 :  3" Adjustable Arms

Height and width adjustable arms

4 :  Swing Arms

Unique design swings arm out of the way

6 :  Loop Arms

Fixed height and width arms

8 :  360 degree NP Arms

Height, width and 360 degree arm pad rotation

9 :  360 degree NP Gel Pads Arms

Height, width and 360 degree arm pad rotation

 

 

 

 

 

Option 4

: Chair Mechanism

 

5 : Synchro-Tilt Mechanism

Swivel 360 degree
Pneumatic Seat Height
Back Height
Seat Tilt Tension
Back and Seat Tilt, 2:1
Optional Seat Slider

6 : Multi-Tilt Mechanism

Swivel 360 degree
Pneumatic Seat Height
Seat Angle
Seat Tilt Tension
Independent Back Angle
Forward Tit Stop
Optional Seat Slider

 

 

 

 

Option 5

: Fabric Selection

 

Grade 1 : Spacer

Spacer fabrics are durability-rated at 1M double rubs, making them ideal choices for multi-shift.

Colors and patterns are representative only. Actual colors and patterns may vary slightly.

 

(QS) Black

200648

(QS) Ink

200649

(QS) Pewter

200651

(QS) Wine

200650

 
 

 

 

Grade 1 : Ace

Ace fabrics are durability-rated at 1M double rubs, making them ideal choices for multi-shift.

Colors and patterns are representative only. Actual colors and patterns may vary slightly.

 

Basil

200701

Butterscotch

200702

(QS) Char

200703

Driftwood

200704

Fudge

200705

Grotto

200706

 

 

 

 

 

 

(QS) Jet

200207

Marina

200708

(QS) Midnight

200709

(QS) Peony

200710

Petunia

200711

Poppy

200712

 

 

 

 

 

 

 

Tarragon

200713

(QS) Toast

20014

Water

200715

 

 

 

 

Grade 2 : Nauga Soft

Nauga Soft fabrics are durability-rated at 1M double rubs, making them ideal choices for multi-shift.

Colors and patterns are representative only. Actual colors and patterns may vary slightly.

 

(QS) Satin

210312

Deep Sapphire

210313 (QS)

(QS) Feather

210314

Velvet Brown

210315 (QS)

(QS) Cabernet

210316

 

 

 

Grade 3 : Cloud 9

Colors and patterns are representative only. Actual colors and patterns may vary slightly.

 

(QS) Comet

(QS) Dark Horizon

(QS) Falling Star

(QS) Fog

(QS) Haze

(QS) Midnight Sky

 

 

 

 

 

 

 

(QS) Red Dawn

(QS) Sky Blue

(QS) Thunder

(QS) Tropical Rain

 

 

 

Grade 3 : Revive

Revive is a new knit fabric, similar to Cloud 9, but with a bit more surface texture. It also has a great "green" factor as it is 100% recycled polyester. 4 Quick Ship (QS) colors.

Colors and patterns are representative only. Actual colors and patterns may vary slightly.

 

Beanery

Biscay

Canvas

Deep Violet

(QS) Ebony

Fennel

 

 

 

 

 

 

(QS) Goose

Harvest

(QS) Ink

Mercury

(QS) Metal

Spice

 

 

Grade 4 : NStead Faux Leather

High quality, durable vinyl/faux leather with matching colors to Madras leather.

Colors and patterns are representative only. Actual colors and patterns may vary slightly.

 

Black LV01

Bone LV06

Burgundy LV03

Ginger LV05

Green LV04

Navy LV02

 

 

 

 

 

Option 6

: Cylinders

 

 

 

 

 

 

Option 7

: Base Style

 

B6 - 26" Polished Aluminum Base

B8 - 27" Brushed Aluminum Base

 

 

 

 

 

Option 8

: Casters

 

C4 - Hard Floor Brake/Out

C8 - Chrome Carpet Casters

C9 - Chrome Hard Floor Casters

 

 

 

 

 

Option 9

: Foot Ring and NeXtep Platforms

 

R1 - 18" Black Plastic Footring (only available on 8" (L4) or 10" (L5) Cylinders)

R2 - 20" Chrome Footring (Only available on 8" (L4) or 10" (L5) Cylinders)

R8 - NeXtep 8" with Casters (Not available on 3" (L1) or 4" (L2) Cylinders)

R10 - NeXtep 10" High Leg with Casters (Only available on 8" (L4) or 10" (L5) Cylinders)

R18 - NeXtep Combo 8"/10" with Casters (Not available on 3" (L1) or 4" (L2) Cylinders)

T - Stool Package (L4 and R2)

 

 

 

 

 

Chair Ship Unassembled with the following parts in a Box:

 

Base with Caster already in

Arms, Seat and Mechanism all put together

 

 

 

Literature (Please open the following documents for more technical information)

 

 

| | |
| --- | --- |
| | - pdf |

| | |
| --- | --- |
| Model | SHA1136,SHA1336,SHA2136,SHA2336, SHA1135,SHA1335,SHA2135,SHA2335 |
| Manufacturer | Neutral Posture Chairs |
| Part Number | SHA1136,SHA1336,SHA2136,SHA2336, SHA1135,SHA1335,SHA2135,SHA2335 |
Be the first to review this product