Similar Products:
---
The below item has been discontinued. See above for similar products that we offer instead. We apologize for this inconvenience.
Innovative 5545 EVO LCD Arm Desk Mount LED Monitor Arm
| | |
| --- | --- |
| 5545-250-NM | Vertical +/- 5" and Horizontal 16" Range, Weight 6-13 lbs/15"- 19" LCDs, No Mount |
| 5545-450-NM | Vertical +/- 5" and Horizontal 16" Range, Weight 13-21 lbs/19"- 21" LCDs, No Mount |

 

 

Accessories for Innovative 5545 EVO LCD Arm

 

 

 

 

 

 

 

 

 

Innovative 5545-250-FM or 5545-450-FM EVO LCD Mounting Arm 

A Workplace-enhancing Worktool - Ergonomics made beautiful

 

 

 

 

 

Features of innovative 5545:

    1.  Intuitive movement - no buttons or levers, simply move monitor to desired position.

 

    2.  Mount clamps to desk or through grommet with integrated handle (may also combine with slatwall, slatrail or wall mount).

 

    3.  Cable management reduces workplace clutter.

 

    4.  VESA-monitor compatible - 75mm & 100mm VESA adapters included. Please call for non-VESA options.

 

    5.  Quick-install/quick-release mechanism instantly and securely snaps monitors into position.

 

 

 

 

Dimensional Diagram for Innovative 5545-250 or 5545-450 EVO LCD Mounting Arm

 

 

 

 

 

Description of Innovative 5545-250-NM or 5545-450-NM EVO LCD Arm:

EVO is a stunning LCD mounting arm which establishes a new standard in computer ergonomics by delivering elegant yet functional design to the desktop.

EVO levitates a flat panel monitor above the work surface, enabling fingertip adjustment of monitor height and position. All movement is entirely intuitive - there are no buttons or levers. EVO extends up to 16", and folds back upon itself, creating a multi-functional workspace where the monitor can be moved out of the way when not in use.

Unique features include a desk clamp mount which can be reconfigured for thru-desk mounting; and integrated cable management to reduce workspace clutter.

 

 

Specifications:

Vertical Range:

+/-5" (12.7 cm) from horizontal

Horizontal Range:

16" (40.6 cm)

Rotation:

360 degrees at three joints

Monitor Tilt:

185 degrees

Monitor Pivot:

Landscape to portrait

Monitor Compatibility:

VESA MIS-D, 100/75, C compliant

Cable Management:

Cables are clipped beneath arm

Mounting Options:

Desk Clamp (2" (5 cm) thickness or less)

Grommet Mount (2" (5 cm) or larger)

Slatwall, Slatrail and Wall Bracket (sold separately)

 

 

Literature (Please open the following documents for more technical information)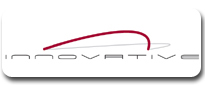 Innovative Returns Policy
All returns must be labeled with a valid Return Authorization (R/A) number, which can be obtain by contacting Ergodirect.com, on the outside of packaging.  Restocking fee of 20% will be applied on all returns.  Products must be in brand new, saleable condtion, and never installed. Defective items may be returned within limits of the Warranty.  Non-defective Custom-configured Items are not returnable.  All return must be made within 30 days of receipt.
Privacy Notice:
ErgoDirect.com fully respects and protects your privacy. With the exception of arranging for delivery of the products ordered, we do not sell, share or rent any personal information (including your name, address, telephone number or e-mail address) to other parties for any reason; nor do we contact you by telephone or e-mail to solicit additional products or services.
Credit Card Security:
We use SSL security to protect all transactions so your credit card information is completely safe.
| | |
| --- | --- |
| Model | 5545-250-QR-FM OR 5545-450-QR-FM |
| Manufacturer | Innovative LCD Arms |
| Part Number | 5545-250-QR-FM OR 5545-450-QR-FM |
| UPC | 895026000178 |
| Weight | 9.00 lb(s) |
Be the first to review this product