The below item has been discontinued. See above for similar products that we offer instead. We apologize for this inconvenience.
SIS SURF2 Electric 2-Leg Corner Height Adjustable Office Table and Ergonomic Desk
22.1" - 48.6" sit-to-stand height range
SIS SURF2 Corner 2-leg S422, S423, S482, S483 Electric Height Adjustable Workstation and Ergonomic Desk
General Information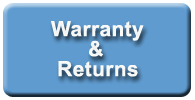 SIS SURF2 Corner 2-leg Electric Height Adjustable Table and Workcenter

SIS SURF2 Electric Adjustable Workstation Description:

Workspace design must fit the space and application as well as adjust to fit the user. If it does not, then it's not the solution for you. When we created the SURF2 line we weren't interested in offering another basic adjustable table- we wanted to present our customers with Solutions with Unlimited Reliability and Flexibility, SURF2.

With over 30 years of experience supporting office workers with adjustable desking, SIS-USA designed surf2 electric height adjustable workstations to:

Offer sit-to-stand workstation adjustment for the entire ANSI-BIFMA recommended range - fitting the 5th percentile female and 95th percentile male - so more people work more comfortably and productively.

Allow full-depth file pedestal or CPU mounting locations anywhere under the worksurface to support different work styles and needs.

Enable future flexibility through reconfiguration - simply change crossbars that correspond to different work surface sizes and shapes and you save 90% of your original investment but still have the new work station shape and size you need.

give you all of this - a full featured sit-to-stand workstation.

surf2 offers unlimited potential for office worker to be comfortable and productive, clients to design their own workstations and facilities managers to choose great solutions today that will continue to be great solutions tomorrow.

Features:

In addition to a new height range of 22.1" to 48.6", surf2 carries the same great design and functional flexibility of the original surf:

Here is what makes surf2 different

22.1" to 48.6" sit-to-stand height range exceeds ANSI/BIFMA recommendations, fitting nearly everyone.

Two, three or four-leg frames support freestanding corners, returns, "L", and "U" workstations for any application.

Frames supplied "by the inch" in any width from 24" to 96" offers unparalleled design flexibility.

Absence of lower cross bar eliminates interference with operator leg room, file pedestals, allows for access from both sides and makes a desk more wheelchair accessible.

Available in 90°, 120° and custom angle configurations for oddly shaped rooms or correspond to panel systems layouts

Available as frames used under customers' existing work surfaces to reduce costs and recycled reusable tops.

Standard and Heavy-Duty lifting capacities to handle normal office and extra heavy equipment loads of 300 lbs. or 500 lbs.

Work surfaces made of 1" core and any domestic high pressure laminate with 3 mm plastic edging and 1" ergonomic radius corners.

Standard work surface depths of 30" and 24" plus 18" depths support conventional work surfaces as well as transaction counters, drafting tables and executive desks.

SISmate keyboard arms up to 60" wide added to corner and rectilinear work surfaces create additional height and tilt adjustability.

Frames can be sized to position mobile pedestals and CPUs either inside or outside the leg envelop.

Cantilevered leg upright and upper cross bars increases the under-desk space for wire management, power supply mounts, keyboard mechanisms, pencil trays, storage devices, CPU holders, etc.

Easy to reconfigure, rebuild and move - create new workstations by adding a new differently sized work surface and upper crossbar.

Work surfaces manufactured with one wire management grommet per frame leg.

Standard up-down arrow switch, optional programmable and digital display switches.

Height range can be factory pre-programmed with upper or lower limits.

Black frames in stock; aluminum frame finish available in 8 weeks.

Optional horizontal and vertical wire management available

Frames ship partially KD, assembled with simple tools

SCS certified environmental production

1" adjustable leveling glides

SIS Lifetime Warranty

SURF2 Foot:

New sleek foot design available in 17", 24" and 30" lengths allows for maximum clearance.

SURF2 Table Specification Guide:

Adjustment Mechanism:

Electric

Adjustment Speed

Standard : 1.7" second

Heavy Duty: 0.75" second

Height Range

Single Surface: 22.1" - 48.6"

Duplex surface:

keyboard: +6", -5.75"

Keyboard tilt: +9°, -15°

Leg Style:

Offset "T" leg , cantilevered available

Capacity:

150 lbs per leg - standard

250 lbs per leg - heavy duty

Upgrades:

Casters, CPU holder, computer shelf and voice data receptacles

J-channel horizontal wire management, surface mount power strip with surge protection, 10' power cord for full range operation

Assembly:

4 & 5mm allen wrench (supplied)

phillips screw driver
Option 1:

Choose your

Surface Dimensions (Actual Size)
Model S422: 42" W x 24" D x 22.1" - 48.6" H Surface Dimensions
Model S423: 42" W x 30" D x 22.1" - 48.6" H Surface Dimensions
Model S482: 48" W x 24" D x 22.1" - 48.6" H Surface Dimensions
Model S483: 48" W x 30" D x 22.1" - 48.6" H Surface Dimensions
Option 2:

Switch Position
Standard Up-Down Arrow Switch

(Standard with electronic controls for smooth 1.7"/s adjustment from sit-to-stand positions)

Digital Programmable Switch with Readout

(Digital display and multi-seating controls available for an upcharge)
Option 3:

Choose your

Base Frame Color
| | |
| --- | --- |
| 12 Charcoal | 18 Aluminum |
Option 4:

Choose your
Laminate Top Color
Important Note (Disclaimer): Color representation may vary by individual computer monitor from the actual final laminate product or edge treatment color. For maximum fidelity, please order a sample to ensure proper color match. Custom laminate finishes from other manufacturers available. Additional charges may apply. Please contact [email protected] for price quotation.
SL10

Kensington Maple

SL11

Wild Cherry

SL12

River Cherry

SL13

New Age Oak

SL14

White Nebula

SL15

Fashion Gray

SL16

White Tigris

SL17

Silicon EV

SL18

Nickel EV

SL19

Tungsten EV

SL20

Natural Tigris

SL21

Shadow

SL22

Desert Zephyr

SL23

Canyon Zephyr

SL24

North Sea

SL25

Carbon ev

SL26

Twilight Zephyr

SL27

Morro Zephyr
Option 5:

Edge Treatments
ED11

Charcoal

ED12

Light Gray

ED13

Birch

ED14

Graphite

ED15

North Sea

ED16

Fusion Maple

ED17

Storm
Option 6:
Casters
The following casters are available:
8997S: Black 2" Locking Casters with Spacers (set of four)

8999S: Black 3" Locking Casters with Spacers (set of four)
Option 7:

Cantilever Conversion Kit
With the surf2 cantilever conversion kit you maximize undersurface clearance for mounted accessories like keyboard arms, CPU holders, and drawers - ideal for shallow worksurface depths.
One kit attaches to one leg of the table to move the cross bar back and two kits attach to two legs of the table to move the cross bar back.
| | |
| --- | --- |
| Standard Frame | Conversion Kit |
Literature (Please open the following documents for more technical information)

| | |
| --- | --- |
| Model | s422 or s423 or s482 or s483 |
| Manufacturer | SIS |
| Part Number | s422 or s423 or s482 or s483 |
| | |
| --- | --- |
| Desk Type | Electric |
| Desktop Shape | Corner |
Be the first to review this product