The below item has been discontinued. See above for similar products that we offer instead. We apologize for this inconvenience.
SIS Move Electric Single Surface 120 Degree Corner V-Base Height Adjustable Table / Desk
26" - 45" sit-to-stand height range. V-Base is standard.
SIS Move 1634 or 1635 Electric 120° V-Base Single Surface Height Adjustable Table
General Information
SIS Move 1634 or 1635 Electric 120° V-Base Height Adjustable Desk and Ergonomic Table

SIS MOVE Height Adjustable Workstation Description:

Ideal for touch down and small workstation areas meant to support multiple operators each hour, day or week. Move makes sit-to-stand performance even more affordable. Choose among several corner and rectilinear shapes and sizes that support different workers, equipment or office space needs. Move tables ship flat packed to reduce freight costs and are easy to assemble.

SIS MOVE Electric Workcenter Description:

The single octagonal column Move electric table is created with durable steel with welded construction. Ease of movement during the transition from sit to stand range is enhanced and stabilized with eight roller bearings along the central shaft. The immediate response version is driven by two leaf springs creating linearity at all positions along the travel whether raising or lowering. The Move electric contains a power driven linear actuator which operates at 1.5" per second and lifts an operational load of 150 pounds. This model plugs into any 120 v outlet but operates through a transformer on 12 volt DC current.

All tables are cycle tested and static load tested to meet or exceed the required ANSI-Bifma standards.

MOVE Electric Table Specification Guide:

Adjustment:

Electric

Height Range:

Single Surface: 26" - 45"

Weight Load:

400 lb static weight load

150 lb operational load on Electric

Leg Style:

Single column V-base

Upgrades:

Casters, leg mounted CPU holder, computer shelf and voice data receptacles

Assembly:

5mm allen wrench
Option 1:

Choose your

Surface Dimensions (Actual Size):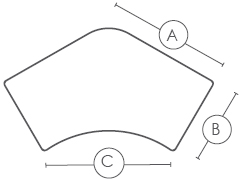 Model 1634 - 36" W (A) x 38" W (C) x 24" D (B) x 26" - 45" H, Weight - 95 lbs Surface Dimension
Model 1635 - 42" W (A) x 49" W (C) x 24" D (B) x 26" - 45" H, Weight - 99 lbs Surface Dimension
Option 2:

Choose your

Base Frame Color:
| | |
| --- | --- |
| 12 Charcoal | 18 Aluminum |
Option 3:

Choose your

Laminate Top Color:
Important Note (Disclaimer): Color representation may vary by individual computer monitor from the actual final laminate product or edge treatment color. For maximum fidelity, please order a sample to ensure proper color match. Custom laminate finishes from other manufacturers available. Additional charges may apply. Please contact [email protected] for price quotation.
SL10

Kensington Maple

SL11

Wild Cherry

SL12

River Cherry

SL13

New Age Oak

SL14

White Nebula

SL15

Fashion Gray

SL16

White Tigris

SL17

Silicon EV

SL18

Nickel EV

SL19

Tungsten EV

SL20

Natural Tigris

SL21

Shadow

SL22

Desert Zephyr

SL23

Canyon Zephyr

SL24

North Sea

SL25

Carbon ev

SL26

Twilight Zephyr

SL27

Morro Zephyr
Option 4:

Edge Treatments:
ED11

Charcoal

ED12

Light Gray

ED13

Birch

ED14

Graphite

ED15

North Sea

ED16

Fusion Maple

ED17

Storm
Option 5:

Casters:
The following caster is available:
| | |
| --- | --- |
| Model | Description |
| 8998 | Black 3" Non Locking Casters for Spring and Electric Tables (set of 6) Weight - 125 lb/set |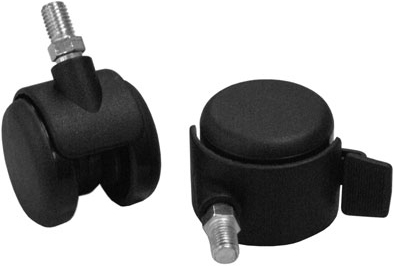 Model 8998
Option 6:

CPU Holder

:
CPU Holder mounts to 3 locations on move column, maximum load weight 30 lbs (Spring and electric only).
| | |
| --- | --- |
| Model | Description |
| 3800 | CPU Holder (10" W x 12.75" D), Weight - 6 lbs |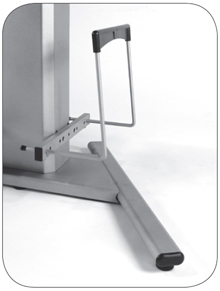 Model 3800
Option 7:

Wire Management:
Universal vertical spine keeps cords and wires held neatly in place, weighted floor base. Universal twist ties are black with silver ends; includes 5 per package. Available in black only.
| | |
| --- | --- |
| Model | Description |
| 6630002 | Cyclical slinky channel (10" W x 10" D x 60" H) |
| 6630001 | Slinky wire kit: 3 rails, 12 clips |
| 4960 | Wire twist tie (Weight: 1 lb) |
| | |
| --- | --- |
| Model 4960 | Model 663002 |
Literature (Please open the following documents for more technical information)

| | |
| --- | --- |
| Model | 1634 or 1635 |
| Manufacturer | SIS |
| Part Number | 1634 or 1635 |
Be the first to review this product