The below item has been discontinued.
Contour Design RollerWave2 Palm and Wrist Rest
Description
Get even more comfort with additional wrist rest support. When bigger is better. RollerWave2 is our extended palm and wrist rest that provides even more comfort and additional support for your forearms while working. It only fits the RollerMouse Pro2.
RollerWave2 offers a longer and smoother transition from desk to RollerMouse and keyboard because it is larger than the regular wrist rest on Pro2. This means your hands and arms can rest more flat, and thus more natural without tension. RollerWave2 promotes an even better and more ergonomic working posture for you. RollerWave2 also provides additional comfort for computer users with larger hands and longer fingers.
The difference RollerWave2 gives you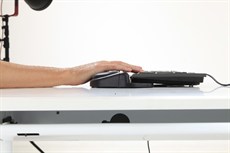 Without a RollerWave2 mounted With a RollerWave2, the arms and wrists can rest and lie more flat while working
The soft inner core is similar to memory foam and is covered with durable leatherette, giving a soft support to both hands and underarms and distributing pressure over a wider area. RollerWave2 is an accessory and the ultimate companion to a RollerMouse Pro2.
Getting Started
This is how you mount your RollerWave2
Remove the wrist rests: Lift one side of your RollerMouse and hold it steadily. Use the thumb on the other hand to firmly press one of the wrist rests up and off from the RollerMouse. A certain pressure might be required, but it is built to take it.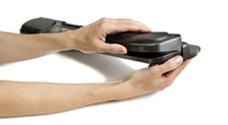 Make room for RollerWave2: Repeat on the other side. Both standard wrist rests should be removed completely, in order to make room for your RollerWave2. You should see five holes, three to the right and two to the left.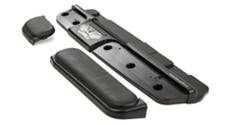 Attach RollerWave2: Align the RollerWave2 over the five holes and press firmly on the RollerWave2 until you hear a click. With the RollerWave2 mounted on your RollerMouse, you are now ready to get the full benefit of your RollerMouse.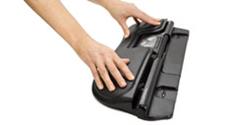 Your RollerWave2 is ready: You're now ready to work safer, smarter, and more comfortably.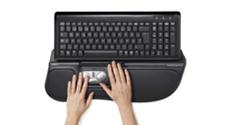 | | |
| --- | --- |
| Model | RollerWave2 |
| Manufacturer | Contour Design |
| Part Number | RollerWave2 |
Be the first to review this product