AnchorPad Secure Double Lockdown Plate - AP1110 X-DP
Product ID 16346
HIGHLIGHTS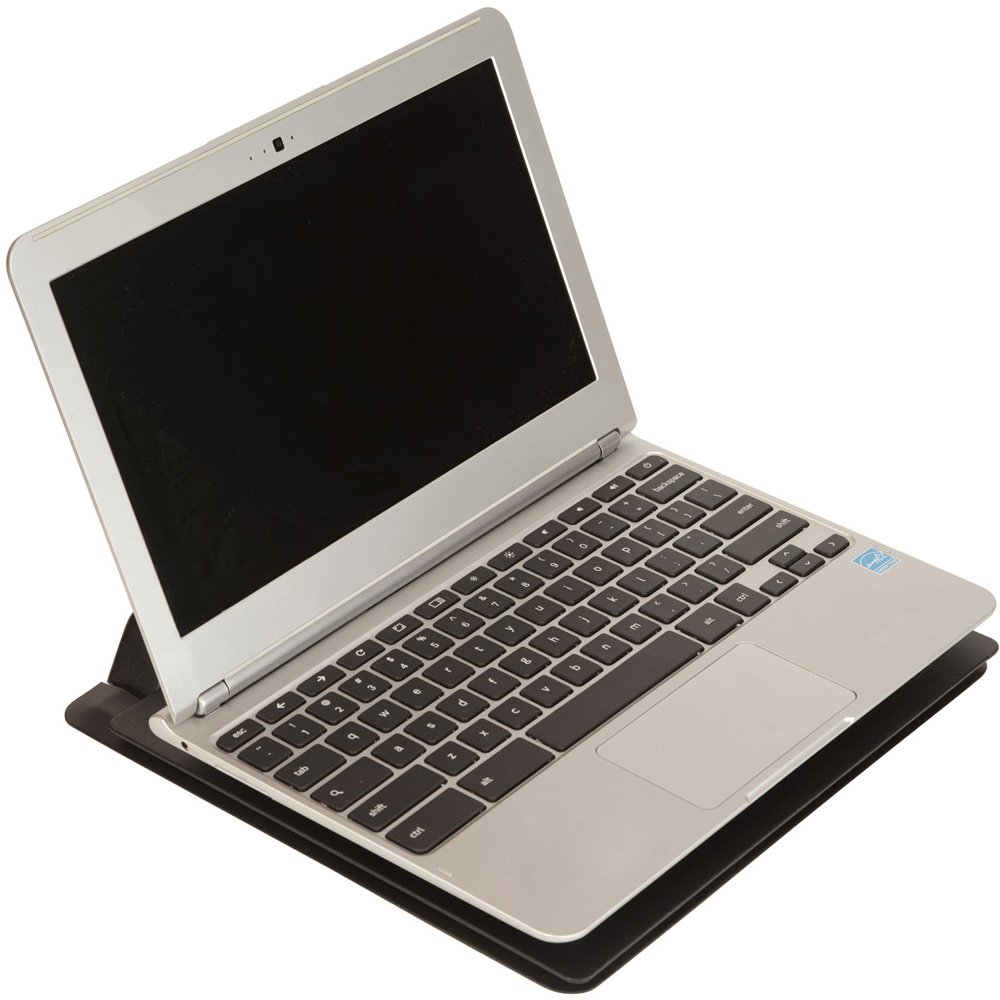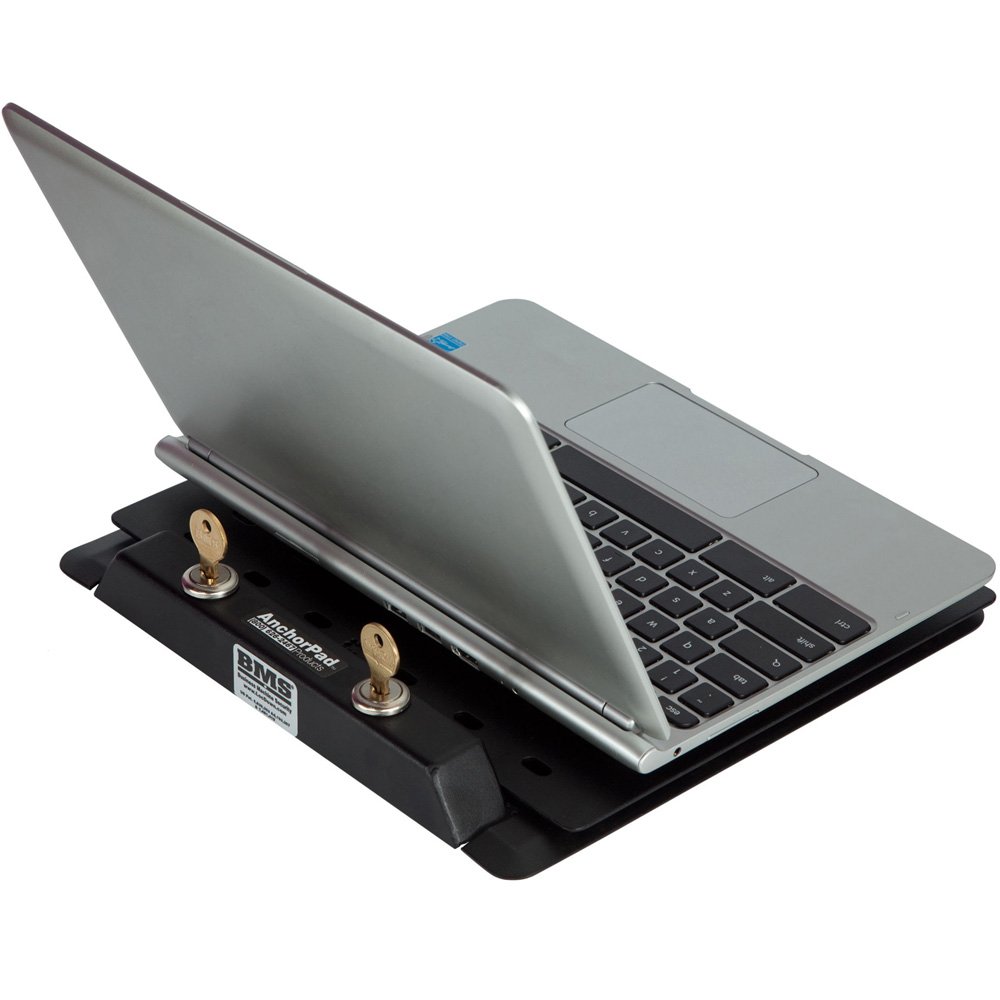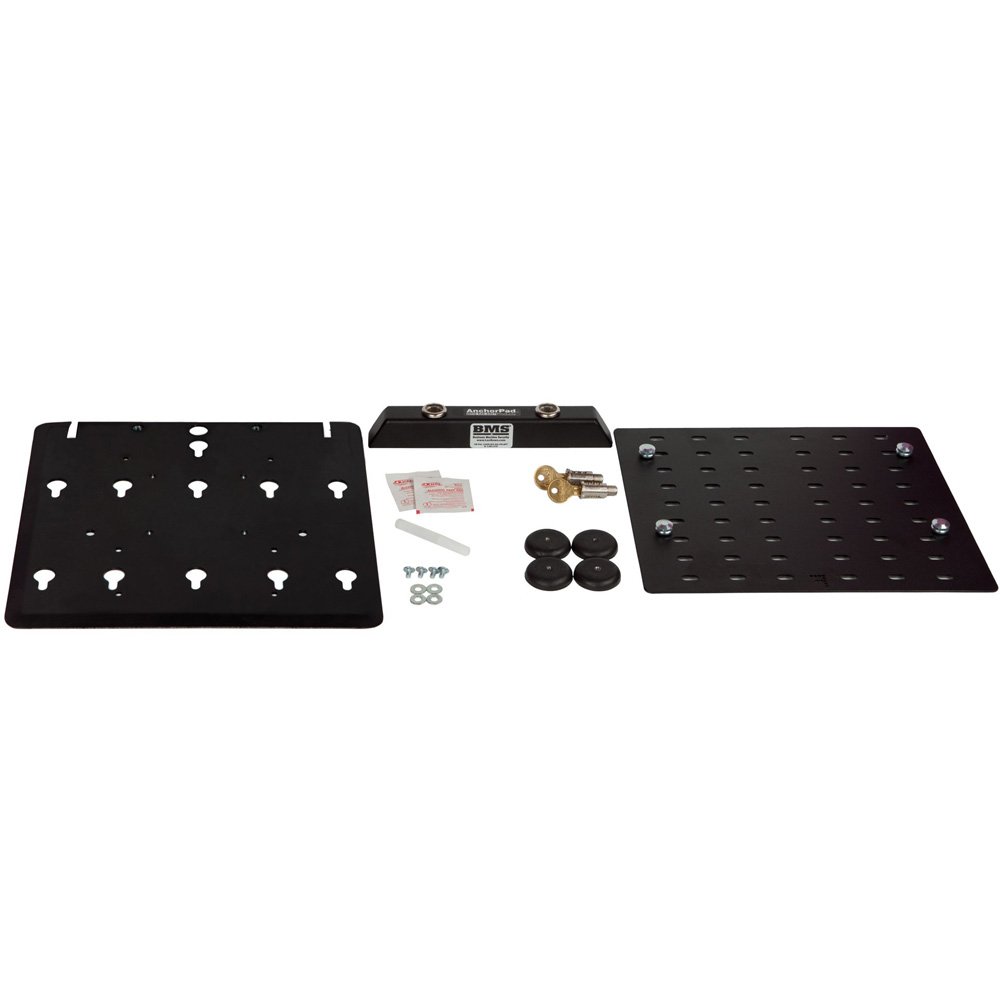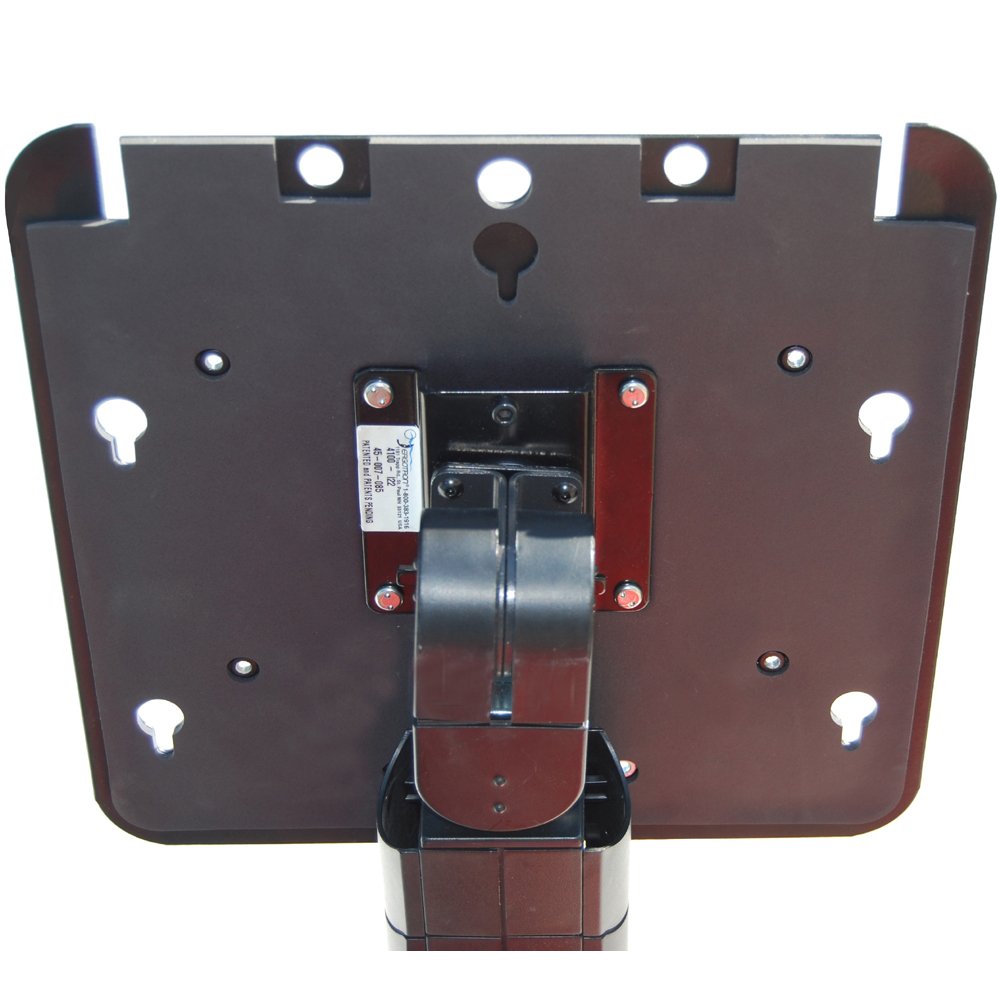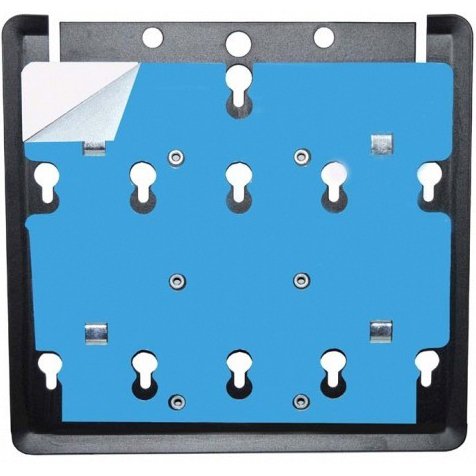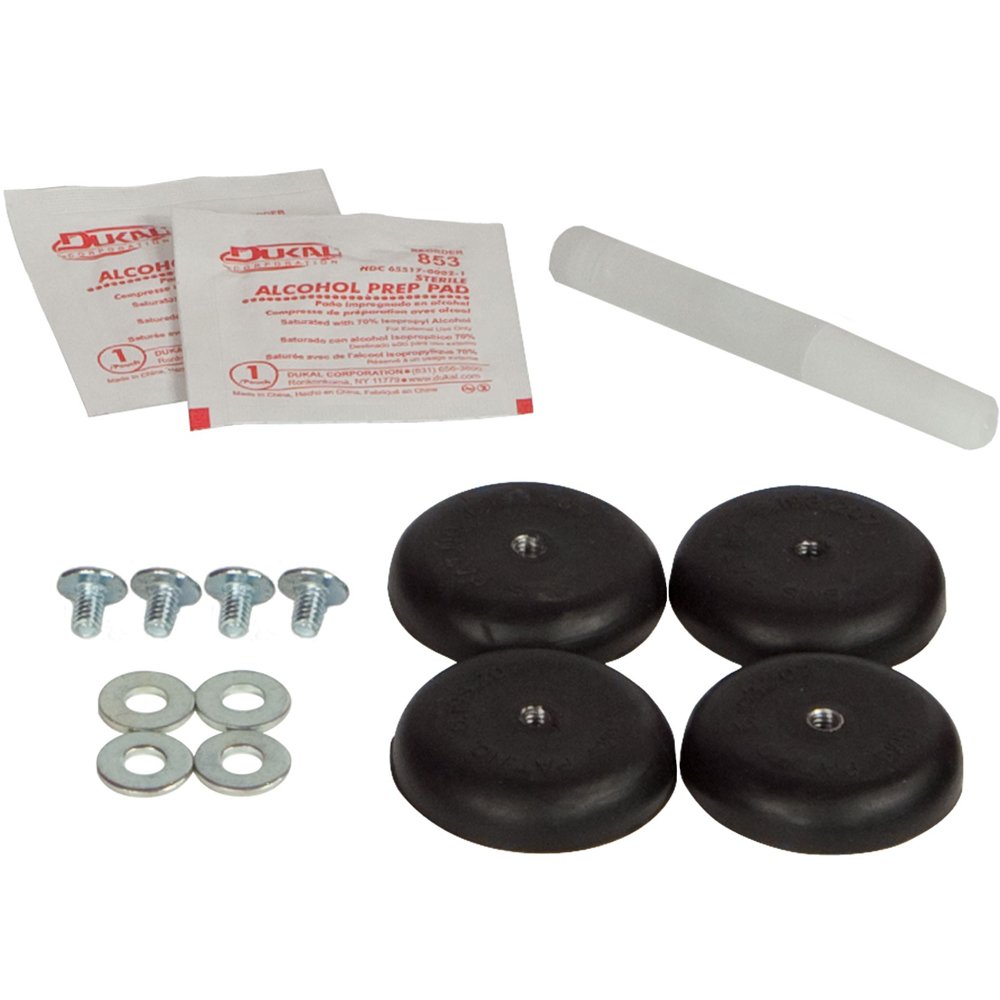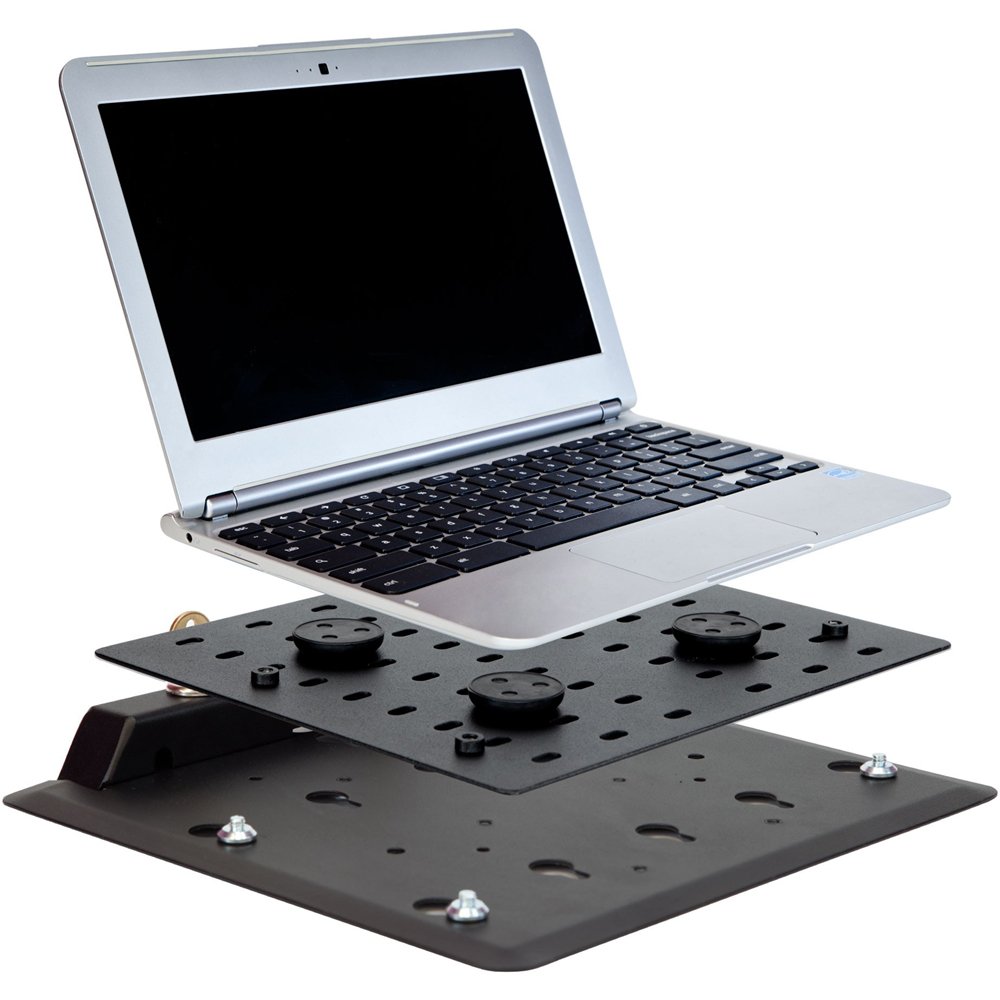 Related Products
| | |
| --- | --- |
| Old Model Number | New Model Number |
| 34196 | AP 1110 D-DP Secure Double Lockdown Plate for Laptop - Desk Mount |
| 34196 ARM | AP 1110 A-DP Secure Double Lockdown Plate for laptop - Arm Mount |
| | |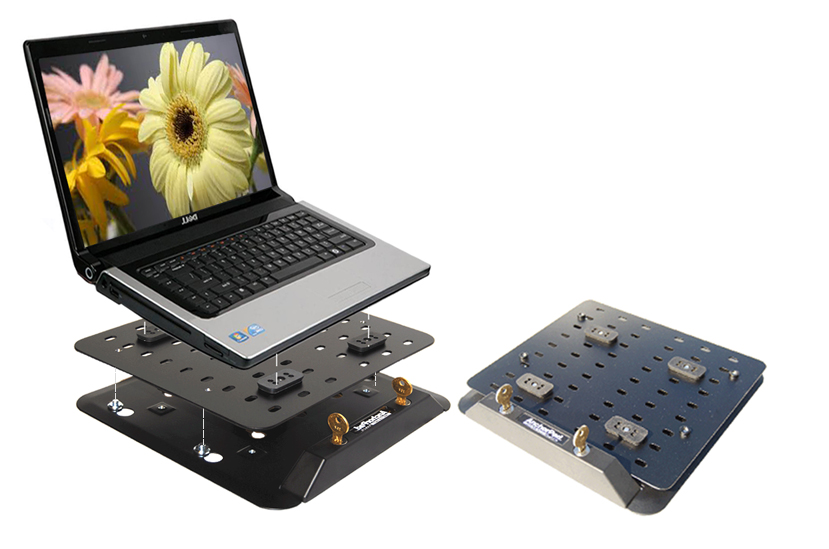 Description
AnchorPad's Low Profile Double Plate Security System provides a maximum level of security by "locking" equipment to the work surface. When used with an arm mount, the plate is secured with tamper proof screws that have a unique driver head. These screws can only be removed with the driver we provide with the security system. Constructed of 16-guage steel and adhered to the work surface by high-strength adhesive foam, the plate system provides 20,000-lbs of pull force. The low profile design keeps its visibility to a minimum while ensuring the security of your device. All plate systems include our Self-Removal System, which allows for the removal of the plate from the work surface without causing any damage to the furniture.
Same as the AnchorPad Single Plate. However, a special Adapter Plate increases the mounting options on the electronic device's underside. Great for laptops or other devices that have access panels on the underside.
Includes 4 patented Flex Feet that glue onto the underside of the electronic device. The Flex Feet attach to the Adapter Plate, which attached to the Base Plate. Once locked, a lock bar prevents the removal of the Adapter Plate from the Base Plate, and the electronic device is secured.
Features
The Double Plate Lockdown Security System is chosen based on the foot-print configuration of the machine to be protected
Double Plate Systems come with an adapter plate which expands mounting options for machines with difficult bottom configurations
Built-in VESA standard hole pattern: 75 and 100
Very high security solution at modest cost
Adapts to a wide variety of office equipment
Simple to install with no tools required
Computer easily snaps in and out for authorized user
Provides bottom air circulation/cooling for extended machine life
Built-in self-removal feature allows an authorized user to easily remove the entire installation with no damage to the surface
Double plate lockdown system includes all components to secure one device to a flat surface
Requires permanent adhesive bonding of attaching hardware to the computer/machine foot-print
Direct Adhesive Security delivers up to 20,000-lbs anchoring strength
  The AP 1110 D-DP (BMS Part Number 34196 D) – AnchorPad Double Plate with Desktop/Flat Surface Adhesive 
The Base Plate adheres to a flat surface (like the top of a medical cart). The additional "Grid Plate" has multiple installation holes and provides multiple benefits:
It allows the installer lots of choices for where to install the Flex Feet, which lock the computer to the plate.
It brings the base of the laptop up off the top surface a little bit. This provides room for some air circulation. (The Flex Feet bring the laptop up a little bit as well.)
The additional holes also help with circulation.
The laptop is glued to Flex Feet. The Flex Feet are bolted/screw onto the Grid Plate. And the Grid Plate is locked onto the Base Plate. This is a very solid application, which should prevent the laptop from falling.
Lockdown Plate Components

A – 1 11-in x 10-in base plate with high-strength adhesive foam
B – 1 adapter plate
C – 4 adapter feet, rectangular
D – 1 glue pack (3-gm tube of glue, cleaning pad, sandpaper square)
E – 2 keys
F – 2 wafer locks
G – 1 lockblock
H – 2 weldnuts
I – 4 couplings
J – 4 screws
K – 1 self-removal kit
Disclaimer
Secure Plate Lockdown Arms associated parts are designed only as theft deterrents, not theft-proof. Ergodirect.com in no event will be held liable for any loss or damage including without limitation, indirect or consequential loss or damage, or any loss or damage whatsoever arising from loss of data or profits arising out of or in connection with the use of this product.
Product Options/Accessories
| | |
| --- | --- |
| Model | AP 1110-D-DP |
| Manufacturer | AnchorPad |
| Part Number | AP 1110-D-DP |
Customer reviews
1 stars

0

2 stars

0

3 stars

0

4 stars

0

5 stars

1
The only way to take it, would be to break it.
by BRIAN W, South Carolina, Apr 04, 2016
The system is highly durable and very effective. Design is sleek and efficient. I turned the locking mechanism to the back of the laptop, so when the laptop is open, the necessarily bulky locking bar is not at your wrist. Functions the same way, just much more ergonomic for my application. I highly recommend this product. Best I've seen
Limited Warranty Information
Business Machine Security, Inc. warrants the original purchaser of Business Machine Security, Inc. products that they be free of defects in material and workmanship for life from the date of purchase. User assumes all risk and liability resulting from the use of the products, whether used singly or in combination with other goods. Business Machine Security, Inc. neither assumes nor authorizes any person to assume for it any liability in connection with the sale or use of the products sold and there are no oral agreements or warranties collateral to or affecting this limited warranty. Business Machine Security, Inc.'s only responsibility under this warranty is for the repair or replacement of any Business Machine Security, Inc. product found to be defective during the warranty period. Business Machine Security, Inc. assumes no responsibility whatsoever for special, indirect or consequential damages resulting from the use of Business Machine Security, Inc. products, and specifically assumes no liability for the loss or damage to equipment or data. The remedies set forth in this Limited Warranty are exclusive and the liability of Business Machine Security, Inc. with respect to any contract of sale or anything done in connection therewith, whether in contract, in tort, under any warranty or otherwise shall not, except as expressly provided herein, exceed the price of the equipment or part on which such liability is based. Any damage caused by the improper use, operation beyond capacity, substitution of parts or equipment not approved by Business Machine Security, Inc., improper packaging, failure to observe installation or other instructions, transit, or repair by one other than Business Machine Security, Inc., will not be covered by and shall void this Limited Warranty.
This is the only warranty given, and excludes all other warranties, including any warranty of merchantability or fitness for a particular purpose.