Innovative 7000-500-8424 Arm with Secure iPad Holder
The Innovative 7000-500-8424 comes with a universal mounting option. It can be mounted on a desk as well as on the wall. The horizontal range of the arm is 24.8" and vertical range is 16". iPad enclosure 8424 is compatible with iPad gen 1,2,3 and 4.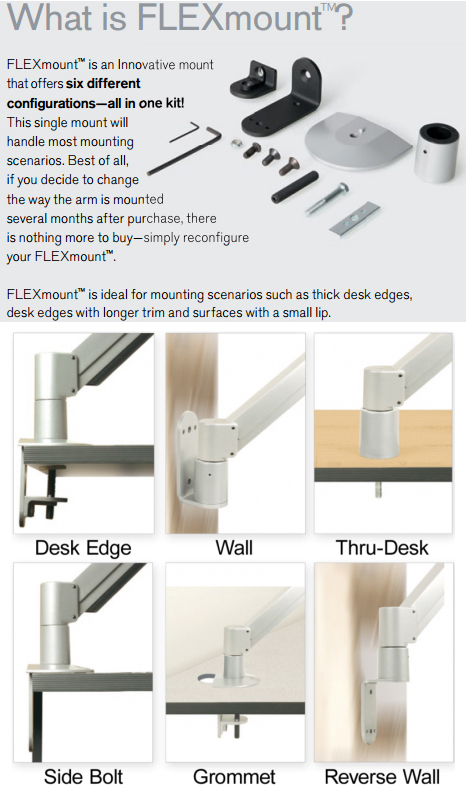 Description of Innovative 7000-500-8424:
The Apple iPad is increasingly finding a home in self-service and kiosk applications. However, the iPad's compact size and mobility creates a theft and security risk.
Innovative solves that problem with our Secure iPad Mount, a sturdy steel enclosure for the iPad. Combined with our best-selling 7000 LCD Arm, you are able to position the iPad wherever you need it, without fear of theft.
This model allows the user to access the 'home' button. If this is not desired, please contact us for a version which blocks home button access.
Technical Drawing for Innovative 7000-500-NM 7000 Arm with 8424 Secure iPad Holder
Features of Innovative 7000-500-8424:
Secure mount prevents theft or damage to Apple iPad.
Arm features intuitive movement - no buttons or levers, simply move monitor to desired position.
Vertical range of +/- 8" from horizontal.
Extends up to 24", collapses to just 3".
Technical Specifications of Innovative 7000-500-8424:
| | |
| --- | --- |
| Vertical Range: | 16" (+/- 8" from horizontal) |
Horizontal Range:
24.8"
Monitor Rotation:
360 degrees at three joints
Monitor Tilt:
200 degrees
Monitor Pivot:
Landscape to portrait
Monitor Compatibility:
VESA 75 mm and 100 mm
Cable Management:
Cables are concealed in arm
Weight Range:
Supports all iPad models
| | |
| --- | --- |
| Model | 7000-500-8424 |
| Manufacturer | Innovative LCD Arms |
| Part Number | 7000-500-8424 |
| | |
| --- | --- |
| Color | 104: Vista Black, 124: Silver |
| Vertical Range | 16" (+/- 8" from horizontal) |
| Horizontal Range | 24.8" |
| Rotation | 360 degree |
| Tilt | 200 degree |
| Pivot | Landscape to portrait |
| Mounting Pattern | VESA 75 mm and 100 mm |
| Mounting Options | Desk |
| Mounting Options | Wall |
Be the first to review this product
Warranty
Seller warrants that its products will be free from defects in material and workmanship when the title passes to the buyer. Seller will repair or replace, at its discretion, any defective product without charge (shipping charges excluded) for a period of 10 years (exception: 1 year for Busby, 5 years for Winston Workstation, Winston-E, Winston Desk and Freedom Desk, 3 years for Tablik and 1 year for Bild motorized column) after the original date of sale, unless the product damage resulted from normal wear and tear, buyer abuse, misuse or negligence or failure to follow instructions related to the products's installation or intended use. Seller may require proof of purchase before performing any repairs or replacing any products during the warranty period. Except as specifically set forth above, seller makes no warranties, express or implied and specifically disclaims any warranty of merchantability or fitness for a particular purpose. Repair or replacement of the product ordered from seller shall be buyer's exclusive remedy.