Contour Design RM-RED-PLUS RollerMouse Red plus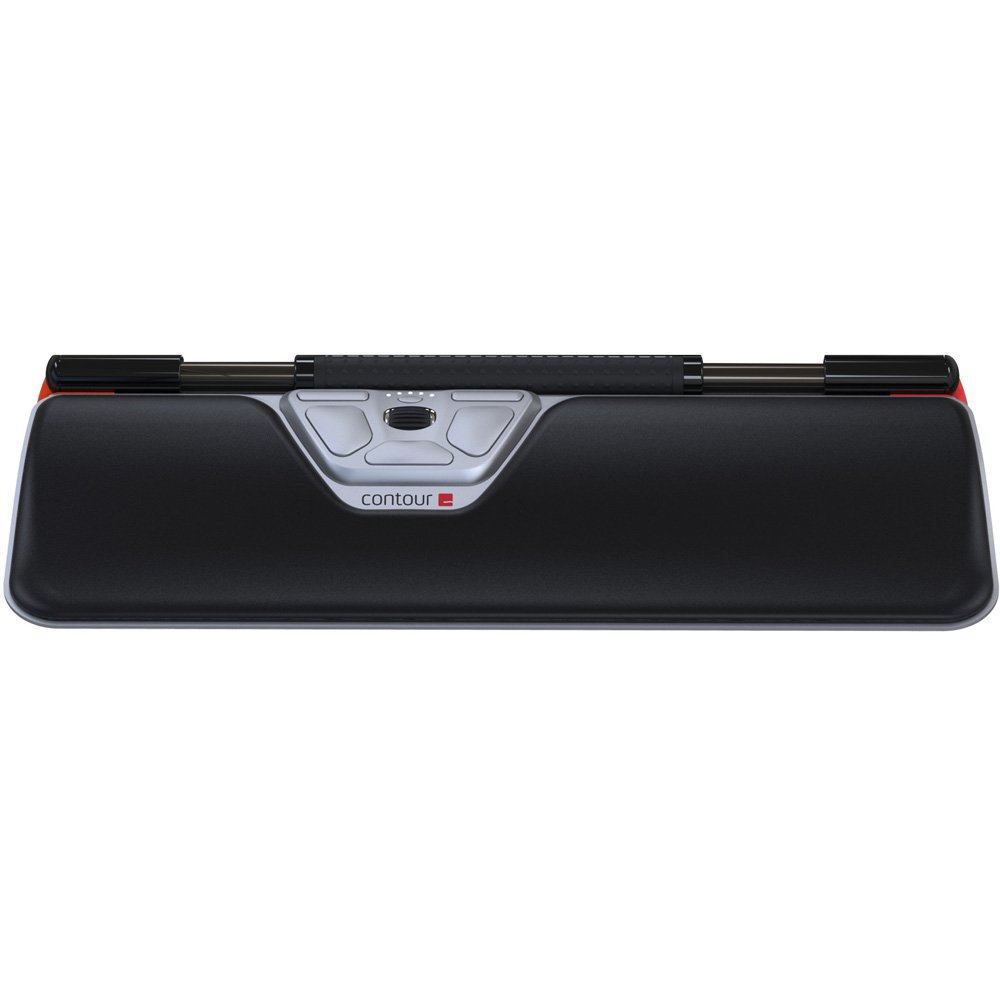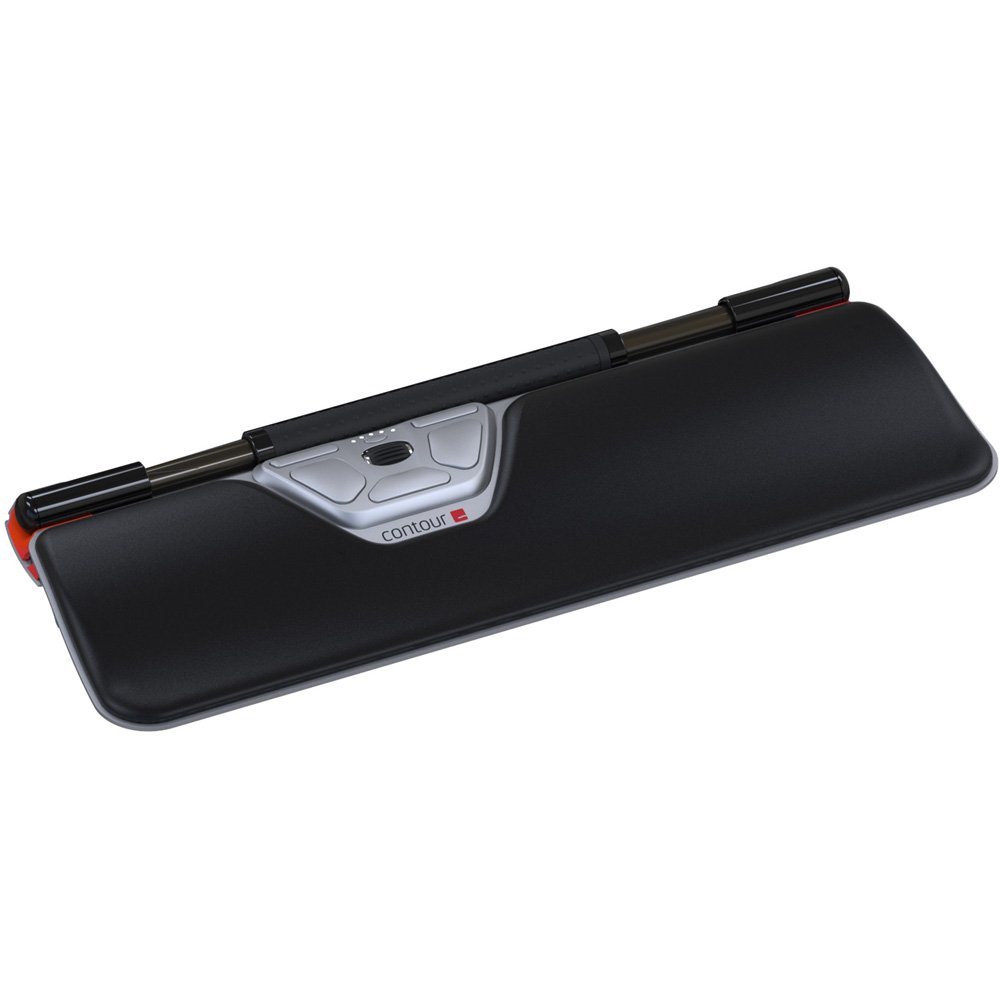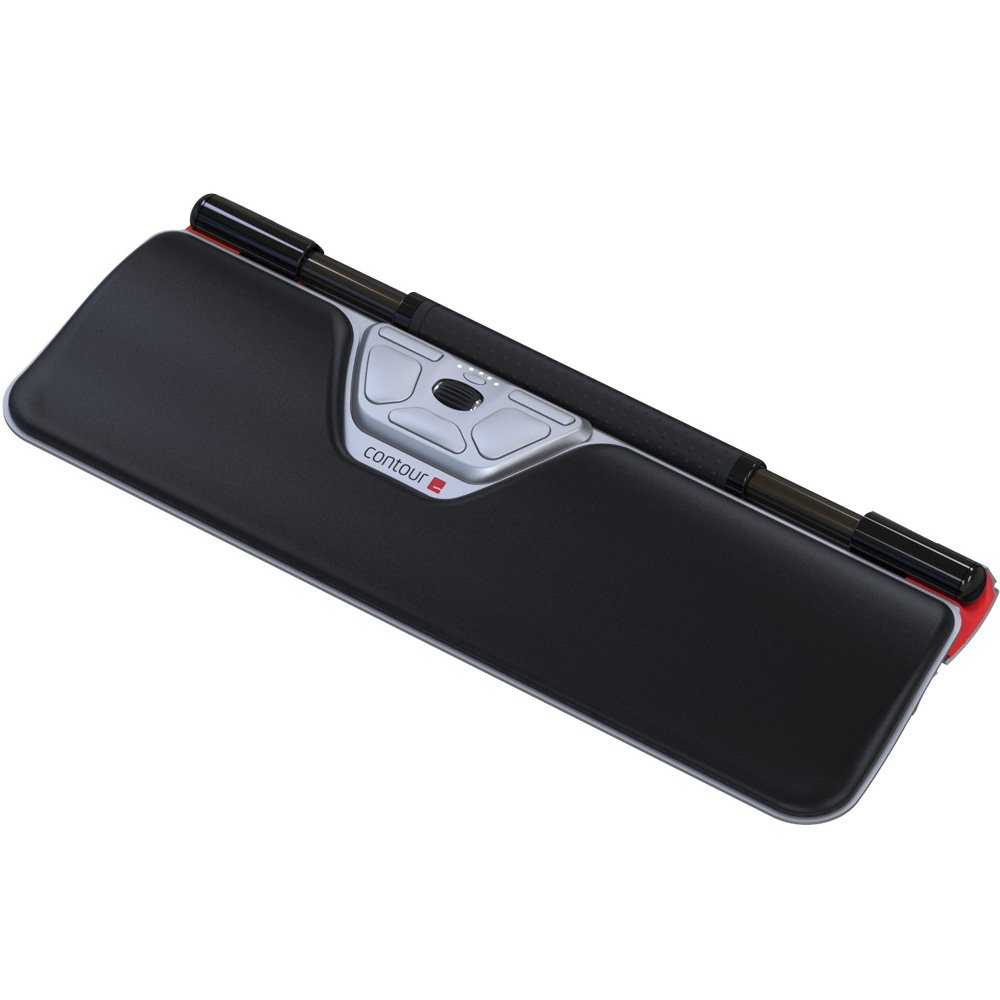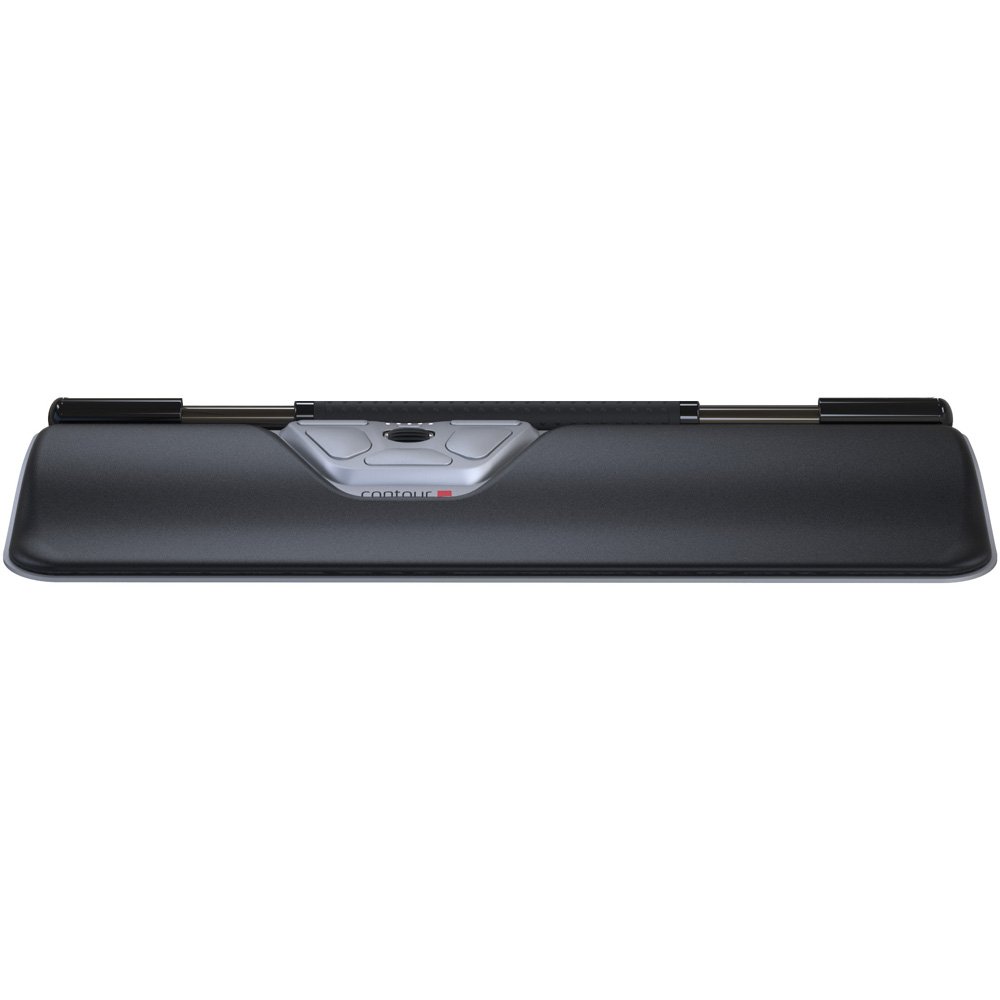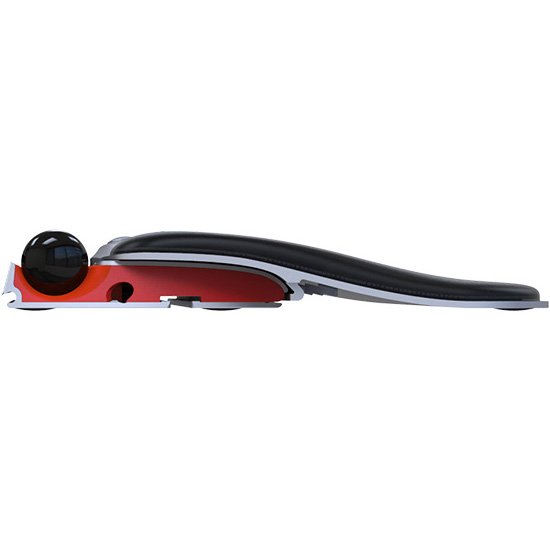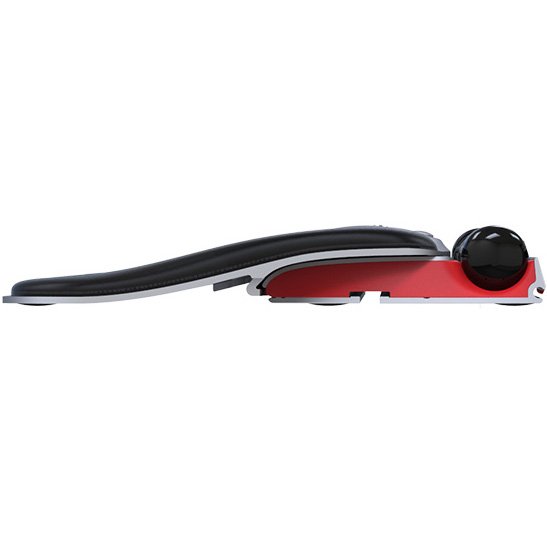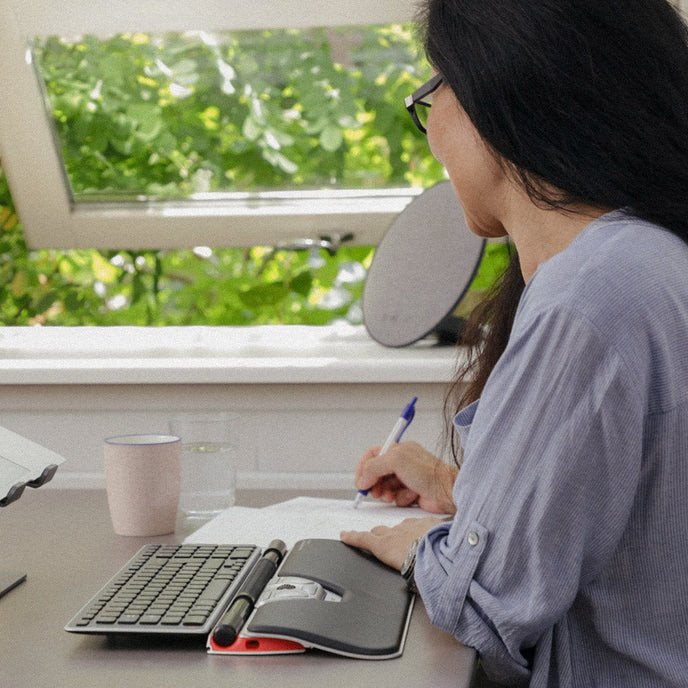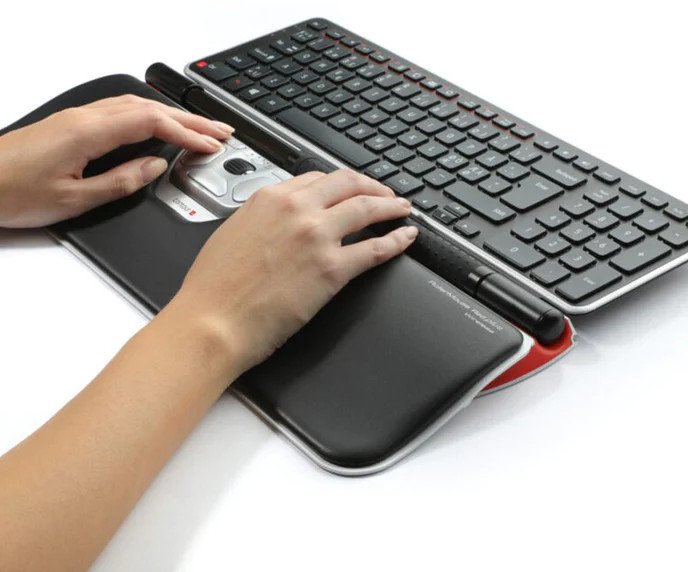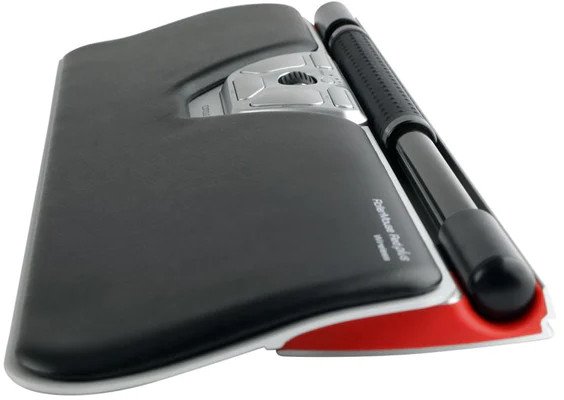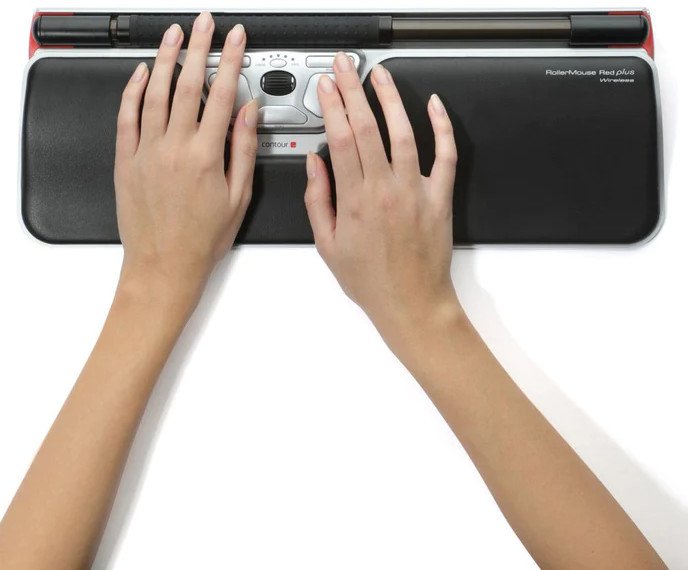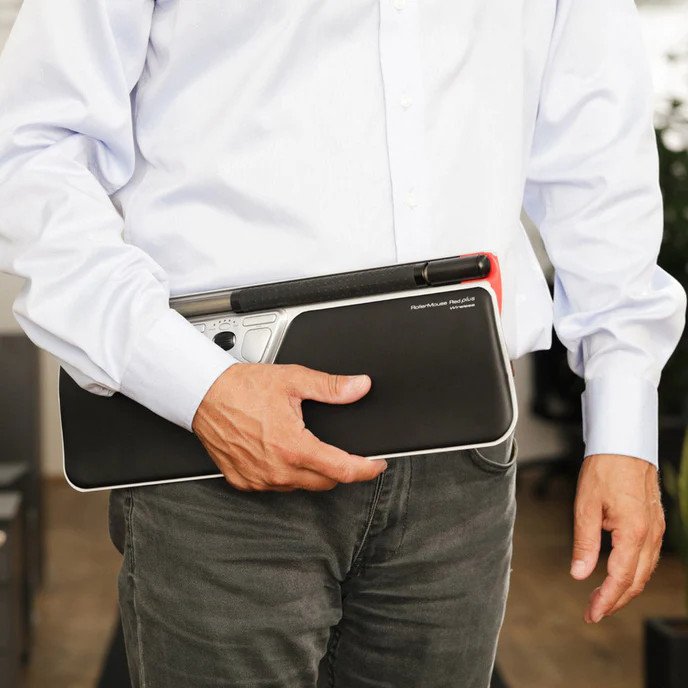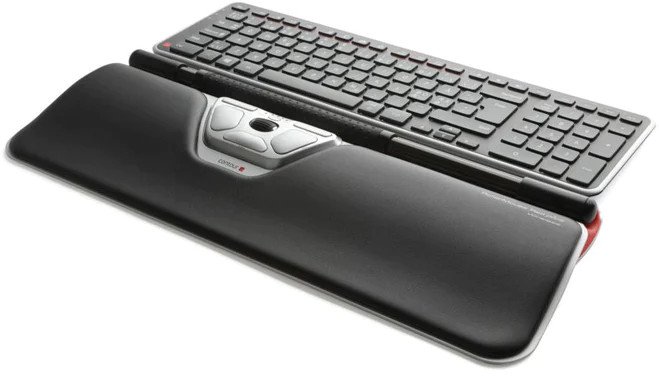 Description
More palm support for even greater comfort. RollerMouse Red plus works well in compact spaces, and for users with medium to large hands. RollerMouse Red plus provides more palm support and a smooth, soft, and comfortable transition between your RollerMouse and desktop, distributing pressure over a wider area. RollerMouse Red plus is ideal for use with mountable keyboard trays and with our own Balance Keyboard.
Specifications
| | |
| --- | --- |
| Weight | 4.5 lbs |
| Dimensions | 16.75 x 6.2 x 0.95 in |
| Scroll Wheel | Yes |
| Buttons | 6 programmable buttons |
| Sensor Type | Twin-eye laser |
| DPI | 800/1000/1200/1600/2400 |
| Operating System | OSX, Windows |
| Connection | USB |
| Driver | Available on Support page |
| Plug and Play | Yes |
Features
When bigger is better - Experience all of the benefits of RollerMouse Red, now with additional palm support. RollerMouse Red plus offers a longer and smoother transition from desk to RollerMouse and keyboard. Because it is larger than the regular palm support on RollerMouse Red, RollerMouse Red plus promotes an even better and more ergonomic working posture for you. RollerMouse Red plus also provides additional comfort for computer users with larger hands and longer fingers.

Make a great productivity partner even better - RollerMouse Red plus comes with an extended wrist rest, adding an additional two inches (5.5 centimeters) of support to your palms, wrists and forearms. The tapered angle and soft inner core of the extended palm support helps improve hand posture and distributes pressure over a wider area.

Available as RollerMouse Red plus or separately as Red plus palm support.

The Balance Keyboard is specifically designed for the RollerMouse Red plus. The height of Balance Keyboard matches RollerMouse Red exactly and eliminates the need for keyboard risers.
Product Options/Accessories
| | |
| --- | --- |
| Model | RM-RED-PLUS |
| Manufacturer | Contour Design |
| Part Number | RM-RED-PLUS |
| | |
| --- | --- |
| Color | Red |
| Weight | 4.5 lbs |
| Dimensions | 16.75 x 6.2 x 0.95 in |
| Scroll Wheel | Yes |
| Buttons | 6 programmable buttons |
| Sensor Type | Twin eye laser |
| DPI | 800/1000/1200/1600/2400 |
| Operating System | OSX, Windows |
| Connection Type | USB |
| Plug and Play | Yes |
| Mouse Type | Rollerbar |
| Wireless | Yes |
| Wireless | No |
| Trackball | No |
Customer reviews
1 stars

0

2 stars

0

3 stars

0

4 stars

0

5 stars

0