Similar Products:
---
The below item has been discontinued. See above for similar products that we offer instead. We apologize for this inconvenience.
Workrite SA1000 SwingArm Flat Panel LCD LED Monitor Arms SA-1000S
Ball Joint screws must be loosened to adjust the tilt when arm reached to desired height. Then tightened once desired location is achieved.
Workrite SA1000 SwingArm Flat Panel LCD LED Monitor Display Arm SA 1000

Workrite SA1000 SwingArm:

Articulating flat panel display arm provides the ultimate flexibility in flat panel monitor positioning.

The right monitor supports can help you swing into action. Optimizing the viewing angle, focal length and monitor height with a few simple twists and turns, WorkRite's

SwingArm articulates to virtually any position.

Dimensional Diagram for SA1000 SwingArm

Horizontal and Vertical Reach

Monitor Tilt and Rotation

SwingArm - Dual

Get a clear line of sight from any angle

The right monitor supports can help you swing into action. Optimizing the viewing angle, focal length and monitor height with a few simple twists and turns, WorkRite's SwingArm articulates to virtually any position.

more of your workspace

Ball joint provides multiple axis adjustment

Integral pneumatic cylinder backed by 10 year warrant

SwingArm-Dual clamp handle

provides 7" vertical range

Features of Workrite SA1000 SwingArm:

Create a Healthier, Safer, More Comfortable Work Environment - SwingArm allows users to easily adjust monitor height, focal distance and tilt angle. Stores easily to the rear of the work surface.

Widest Range of Adjustments for Excellent Flexibility - SwingArm's height range is best-in-class at 21.5". Also leads in reach adjustability and supports monitors up to 25 lbs. Ball swivel allows users to easily set viewing angle and monitor rotation.

Works with Most Flat Panel Monitors - If your monitor is equipped with an industry-standard VESA 75mm or 100mm mount, the SwingArm quickly attaches. You'll see and feel the benefits of the SwingArm's durable, stylish design.

Mounts to a Variety of Surfaces - Included with your standard SwingArm are clamp and grommet style mounts, for use when mounting to a worksurface up to 2.125" thick. An optional wall mount and slat wall mount allow easy integration with vertical mounting surfaces, including the new Sierra Tool Bar and Sierra Privacy Panel. NEW - mounts are now available for many manufacturers' panel systems, order SA1000-WM and mount (ie SAPAN-03) separately

Integral cable management system

Silver or Graphite

High-quality pneumatic strut counter-balance

10-year limited warranty

Specifications:

| | |
| --- | --- |
| 2 Piece Clamp Range | 0.75 - 2 1/8 |
| Grommet Clamp Range | 0.75 - 2 1/8 |
| Tilt Range | 145 degree |
| Monitor Rotation | 360 degree |
| First & Second Pivot Rotation | 360 degree |
| Monitor Pivot Rotation | 180 degree |
| Weight Capacity | Up to 25 lbs |
| Height Range | 21.25" |
| Reach | 23.25" |
| Stored Depth | 4 |

Comparison Chart:

With a 360 degree rotation, monitor can be changed quickly from landscape to portrait orientation. For customized control, including touch screen use, tension is adjustable at all pivot points. All SwingArm products support monitors up to 25 lbs. For security, monitors attach with 4 screws.

Specifications

SwingArm

SwingArm-Extended

SwingArm-Dual

Reach

23.25"

30.25"

23.25" (two arms)

Tilt Range

145 degree tilt range (+/- 72.5 degree)

145 degree tilt range (+/- 72.5 degree)

145 degree tilt range (+/- 72.5 degree)

Height Range

21.25"

21.25"

21.25" + 7.125" on pole

Pivot at Base

360 degree

360 degree

360 degree

Pivot at Monitor Mount

180 degree

180 degree

180 degree

Stored Depth

4"

4"

4"

75mm/100mm VESA Mount

X

X

X

Accessories

Wall Mount Bracket,

Slatwall Adapter

none

C-Clamp,

Grommet Base Kit

Additional Images:

| | |
| --- | --- |
| SA1000 SwingArm Extension | SA1000 SwingArm Extension |
| | |
| | |
| SA1000-S SwingArm in Silver | SA1000-G SwingArm in Graphite |

Similar Products:
Literature (Please open the following documents for more technical information)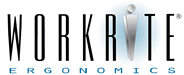 | | |
| --- | --- |
| Model | SA1000 OR SA-1000S |
| Manufacturer | Workrite Ergonomics |
| Part Number | SA1000 OR SA-1000S |
| UPC | 029274298326 |
| | |
| --- | --- |
| Mounting Options | Desk Mounts |
| Mounting Options | Wall Mounts |
| Mounting Options | Slatwall Mounts |
| Monitor Arm Types | Single Monitor Arms |
Be the first to review this product