The below item has been discontinued. See above for similar products that we offer instead. We apologize for this inconvenience.
Workrite Soleil SOL Energy Efficient LEDs and Elegant Task Lighting
Workrite Soleil - The next generation of lighting Technology
Featuring energy efficient LEDs and elegant styling
General Information
 

Workrite Soleil SOL energy efficient LEDs and elegant Task lighting style

 

 

 

 

Dimensional Diagram for Soleil SOL energy efficient LEDs lighting

 

 

 

 

 

 

 

Mounting Options:

 

 

Models:

| | | |
| --- | --- | --- |
| Mounting | Model | Weight |
| Desk Base | SOL-111-01 | 10 |
| Clamp | SOL-121-01 | 4 |
| Sierra Tool Bar | SOL-131-01 | 4 |

 

Mounting Hardware Only (for replacement orders)

| | | |
| --- | --- | --- |
| Mounting | Model | Weight |
| Desk Base | SOL-BSE-01 | 7 |
| Clamp Mount | SOL-CLP-01 | 1 |
| Sierra Tool Bar Mount | SOL-STR-01 | 1 |

 

 

 

 

Features of Soleil SOL Task Lighting

Illuminate your work with style and sustainability - The Workrite Soleil LED task light brings elegance and functionality to the workspace. Combining energy efficient LED's with the fluid motion and elegant styling of the arm, the Workrite Soleil represents the next generation of lighting technology.

 

Ergonomic Adjustability - The Workrite Soleil task light features a spring-loaded, self-balancing arm for smooth vertical and lateral adjustments. The shade maintains position to optimize the incident angle of light, thus minimizing glare. Soleil's user-adjustable features include: 14" adjustable height range, 22" of horizontal reach, 360º of rotation at base and 160º lateral pivot for shade.

Green Features for LEED Eligibility - Workrite Soleil is eligible for 3-5 LEED credits based on its energy use and material composition. The energy efficient LED's in the Soleil consume only 9 watts, providing significant energy savings over fluorescent and incandescent lamps. The integrated long-lasting LED's provide an average lifetime of 50,000 hours of operation—up to 20 years of normal function. The fixture is manufactured from up to 60% post-consumer recycled materials in the body and base, using a VOC-free manufacturing process. These materials are recyclable at the end of the product's lifetime. Together, these green features and sustainable design make Workrite Soleil a natural choice.

 

Engineered to Reduce Glare and Improve Visual Comfort - The Workrite Soleil features precision engineered optical grade PMMA lenses to optimize the light distribution. Each LED and lens is precisely aligned to create a combined light output that reduces glare and maximizes visual comfort for better productivity.

 

 

 

 

 

product Information:

Spring loaded, self–balancing arms provide wide range of vertical and lateral motion

Specify mount: desk base (shown), clamp and Sierra Tool Bar mount available

9 watts of power with quantity 3, 3 watt LED's, 0.3 watts of stand-by power

LED's feature 50,000 hours average lifetime

Color temperature: 3200 K, CRI 76

Optical grade PMMA lenses optimize light distribution and minimize glare

2 prong switch-mode transformer with 8" cord mates to 6' power cord

120v, 60 Hz. transformer: 23/8 inch H × 1 inch W × 1¾ inch D

Pre-programmed to dim if ambient temperature of shade reaches 100 degree F

UL listed, CUL listed, 10 year warranty

Available in silver with aluminum shade

Post-consumer recycled content used in packaging, aluminum and zinc components, all recyclable

LEED credit eligibility

Energy and atmosphere, credit 1.1

Optimize energy performance: lighting power (1·3 points)

Energy and atmosphere, credit 1.2

Optimize energy performance: lighting controls (1 point)

Materials and resources, credit 3.3

Resource reuse: 30% furniture and furnishings (1 point)

 
Literature
(Please open the following document for more technical information)
| | |
| --- | --- |
| Description | File Type |
| | - pdf |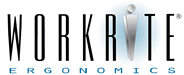 Privacy Notice:

ErgoDirect.com fully respects and protects your privacy. With the exception of arranging for delivery of the products ordered, we do not sell, share or rent any personal information (including your name, address, telephone number or e-mail address) to other parties for any reason; nor do we contact you by telephone or e-mail to solicit additional products or services.
| | |
| --- | --- |
| Model | Soleil SOL |
| Manufacturer | Workrite Ergonomics |
| Part Number | Soleil SOL |
Be the first to review this product