The below item has been discontinued. See above for similar products that we offer instead. We apologize for this inconvenience.
ISE Ascent Electric Rectangular 2 Leg Height Adjustable Workcenter
Description
As "sit-stand" becomes a buzzword throughout today's workplaces, employers need to find a way to effectively respond to employee requests for height adjustable solutions. The Ascent electric height adjustable table is a perfect balance of quality and value. Its 24.5"-50.0" height range allows a wide range of employees to sit and stand at work. The adjustable width frame expands and contracts to fit worksurfaces from 48"-84".
With a new anti-collision function the Ascent automatically stops motors when table makes contact with an immovable object. Ascent is available in a 2-leg and 3-leg configuration, and is shipped in one box efficiently and quickly. Ascent comes with a 4-position digital display memory switch as standard.
Dimensions

Comparison Chart
| | | |
| --- | --- | --- |
| Specifications | Ascent 2 | Ascent 3 |
| Height Range | 27.5" to 46.5" | 24" to 49.5" |
| Total Travel Distance | 19" | 25.5" |
| Switch | Digital Readout w/ 4 programmable settings | Digital Readout w/ 4 programmable settings |
| Frameset Style | "C-style" side rails & low-profile feet provide mobile pedestal compatibility | "C-style" side rails & low-profile feet provide mobile pedestal compatibility |
| Travel Speed | 1.2"/second• Standby Power: ≤0.1W | 1.4"/second• Standby Power: ≤0.1 W |
| Frameset Colors | Silver, black, white | Silver, black, white |
| Certifications | ANSI BIFMA x5.5, TUV Rheinland Certified | ANSI BIFMA x5.5, TUV Rheinland Certified |
| Warranty | 5 years on all components | 5 years on all components |
| Collision Detection | Software based anti-collision function automatically stops table to prevent damage | Software based anti-collision function automatically stops table to prevent damage |
Option 1: Surface Dimensions
Worksurface 24" x 30" ST-RES-2430 and Frame Set SB-ASCENT-2-23
Worksurface 24" x 36" ST-RES-2436 and Frame Set SB-ASCENT-2-23
Worksurface 24" x 42" ST-RES-2442 and Frame Set SB-ASCENT-2-23
Worksurface 24" x 48" ST-RES-2448 and Frame Set SB-ASCENT-2-23
Worksurface 24" x 54" ST-RES-2454 and Frame Set SB-ASCENT-2-23
Worksurface 24" x 60" ST-RES-2460 and Frame Set SB-ASCENT-2-23
Worksurface 24" x 66" ST-RES-2466 and Frame Set SB-ASCENT-2-23
Worksurface 24" x 72" ST-RES-2472 and Frame Set SB-ASCENT-2-23
Worksurface 30" x 30" ST-RES-3030 and Frame Set SB-ASCENT-2-23
Worksurface 30" x 36" ST-RES-3036 and Frame Set SB-ASCENT-2-23
Worksurface 30" x 42" ST-RES-3042 and Frame Set SB-ASCENT-2-23
Worksurface 30" x 48" ST-RES-3048 and Frame Set SB-ASCENT-2-23
Worksurface 30" x 54" ST-RES-3054 and Frame Set SB-ASCENT-2-23
Worksurface 30" x 60" ST-RES-3060 and Frame Set SB-ASCENT-2-23
Worksurface 30" x 66" ST-RES-3066 and Frame Set SB-ASCENT-2-23
Worksurface 30" x 72" ST-RES-3072 and Frame Set SB-ASCENT-2-23
Option 2: Switch Type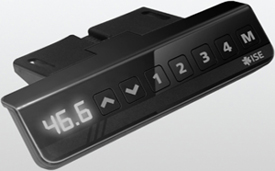 DRMS - Digital Readout Memory Switch
Base includes a standard 4 position digital display memory switch i.e. DRMS
Option 3: Base Frame Colors
Option 4: Laminate Top Colors
Colors and patterns are representative only. Actual colors and patterns may vary slightly
Option 5: Edge Style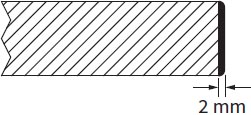 Edge Band Edge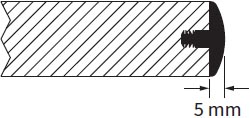 T-Mold Edge
Option 6: Edge Treatment
Colors and patterns are representative only. Actual colors and patterns may vary slightly
Option 7: Casters - Wheels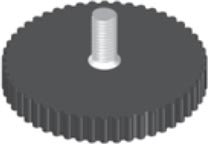 RISE-GLIDESET-CARPET
Carpet Gripper Glide

Special glides for soft carpeted surfaces to provide extra grip

Compatible with RISE and Ascent bases

4 glides required for a 2-Leg base

Sold as a set of 4 glides

Black finish
Option 8: Power Strip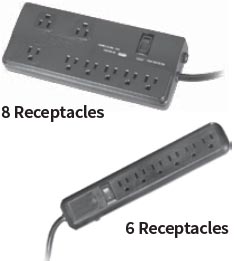 SA-PB-6-4 includes lighted surge indicator - 330 VAC Clamping / 270 joules - 6 receptacles - 4' cord length

SA-PB-8-6 includes lighted and audible surge indicator - 330 VAC Clamping / 1020 joules - 8 receptacles - 6' cord length

EMI-RFI Filters: SA-PB-6-4 /40 dB, SA-PB-8-6 /58 dB

Built-in surge protection

Intended for single station applications

UL/CSA Certified

Lighted rocker switch for on/off control

Includes 15 amp grounded power cord

Includes 15 amp Circuit Breaker

Fits all widths of Line-of-Sight Workstations

Includes mounting hardware
Comparison Chart for Workrite Ergonomics Electric Desks
| | | | | This item: ISE Ascent Electric Rectangular 2 Leg Sit-Stand Desk | |
| --- | --- | --- | --- | --- | --- |
| Warranty | Limited Lifetime | 10 Years | 5 Years | 5 years | 10 Years |
| Height Range | 22.5" - 48.7" | 22.5" - 48.7" | 22.5" - 48.7" | 24" - 49.5" | 27.5" - 47" |
| Lifting Capacity | 225 lbs | 125 lbs | 225 lbs | 250 lbs | 125 lbs |
| Travel Speed | 1.6" per second | 1.6" per second | 1.6" per second | 1.4" | 1.6" per second |
| Motor Manufactured in | Denmark | Denmark | Poland | China | Denmark |
| Base Frame Set Price | 722.40 | 695.40 | 737.40 | 653.40 | 581.40 |
| | Details | Details | Details | | Details |
| | |
| --- | --- |
| Model | Ascent Electric Rectangular |
| Manufacturer | ISE Ergonomics |
| Part Number | Ascent Electric Rectangular |
| | |
| --- | --- |
| Height Range | 24" - 49.5" |
| Power Usage | Standby 0.5 W / in use 200 W
 |
| Warranty | 5 years |
| Travel Speed | 1.4" |
| Motor Manufactured in | China |
| Lifting Capacity | 250 lbs |
| Base Frame Set Price | 653.40 |
Be the first to review this product