OM Seating Ginny Series
Ginny was designed to coordinate well with the full range of OM's executive and task seating. Universal visitors' chair that complements any work or waiting room environment. Wall saver rear legs and a vertical clean-through for ease-of-cleaning. Choose from arms/armless, chrome or black frame, glides/casters.
Strike a pose, get right to it - With Ginny's ability to style up, or dress down you can go equally well for complements or compliments.
They say in heaven, love comes first - And with Ginny, you gotta love the details. Easy-to-clean vertical clean-out and wall saving frame profile. Don't just like it, love it.
Sweet meetings are made of this - A Ginny universal side chair that fits in anywhere, for anyone. Ginny always meeting expectations.
Comfortable, time after time - Expand your Ginny-verse with the complementary looks and generous sizing of Ginny Bariatric - available in 26" and 30" seat widths.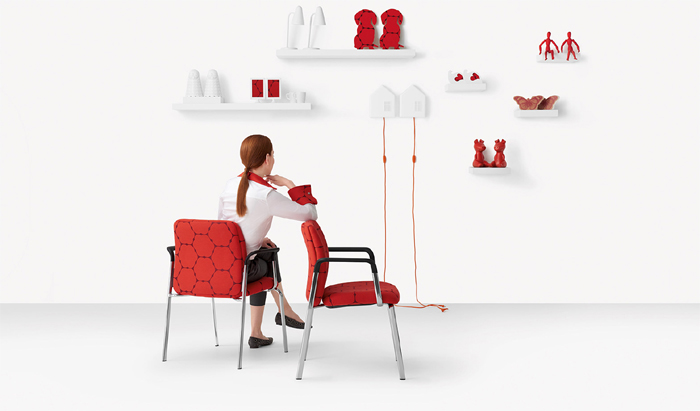 Tuxedo-back universal visitor's chair. High-design flat oval tubing frame with glides or casters
Outboard design armrests (optional) with self-skinned polyurethane arm pads. Chrome, black powdercoated, or silver powdercoated frame finish
"Finished" frame design elegantly handles armless option (i.e., no abruptly truncated front leg frames)
Vertical clean-out. Stacks 3 high
Wall Saver keeps walls from being scuffed
Vertical Clean-out for easy cleaning
Upholstered Backshell for a finished look
Designed flairs including: Flat oval tubing & mirror-curved arm frames
Soft touch PU Arms
Myriad options (casters, glides, arms/armless, frame colors, etc.)
500 lbs (Ginny Bariatric) and 300 lbs (Ginny Visitor) rated