Peerless SP850 SmartMount Pull-Out Swivel Wall Mount for 26-58" LCD Flat Panel SP850-S SP850P-S
Accessories for SP850 Pull-Out Swivel Wall Mount for 26"-58" Screen
Peerless SP850 Pull-Out Swivel Wall Mount for 26"-58" Screen
General Information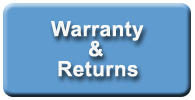 Buy from an Authorized Dealer
Peerless Pull-Out Swivel Wall Mount SP 850 for 26"-58" Screen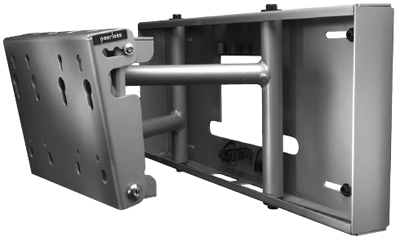 Dimensional Diagram for Pull-Out Swivel Wall Mount SP-850

Pull-Out Swivel Wall Mount SP850 Description:
Pull-Out Swivel Wall Mount for 26" to 50" LCD & Plasma Flat Panel Screens. The SmartMount™ Pull-Out Swivel Wall Mount combines the best features of a wall mount and a pivot arm. In the closed position, the SP850 acts as a flat or tilting wall mount. At only 2.25" away from the wall, its unique wall plate and built-in cable management neatly hide all components and cords. Extended, the SP850's sturdy arm construction smoothly glides the screen out 10.75" from the wall and allows the screen to pivot up to 45 degrees. This feature not only enables the screen to be positioned for an optimal viewing angle, but it also provides easy access to the back of the screen for maintenance. The SP850 is also ideal in applications where the screen needs to be recessed into a cubby hole, custom frame or aligned into a video wall. Mounts to 16" wood studs, concrete or cinder block.
Features:
2.25" deep in collapsed position

10.75" extension

0°, 5°, 10° lockable tilt

+/-1° roll

Up to 45° swivel
Product Information:
Model Numbers

SP850, SP850-S (VESA 100 and 200x100 security models)

SP850P, SP850P-S (VESA 100 and 200x100 non-security models)

SP850-UNL, SP850-UNL-S (universal security models)

SP850-UNLP, SP850-UNLP-S (universal standard models)

Product Specifications

Features

VESA 100 and 200 x 100 compatible (PLP or LC model adapter plate required for non-VESA screens)

Pull-out swivel with up to 45° rotation depending on screen size

Locking tab provides optional swivel restriction to one side

2.25" deep in closed position, up to 10.75" fully extended

0°, 5° or 10° lockable incremental tilt

+/-1° roll for horizontal screen alignment during installation

Built-in cord management

Lock Key installation tool secures arms for screen installation

Lock-out screw prevents unwanted extension

Mounts to 16" wood studs, concrete, cinder block

Includes mounting and screen attachment hardware

Dimensions (W x H x D)

21" x 9" x 2.25" (53.3 x 22.9 x 5.7 cm)

Load Capacity

UL listed to 150 lb (68 kg)

Product Weight

20.1 lb (9.1 kg)

Finish

Scratch resistant fused epoxy

Available Colors

Black: SP850, SP850P, SP850-UNL, SP850-UNLP

Silver: SP850-S, SP850P-S, SP850-UNL-S, SP850-UNLP-S

Accessories

Model number

LC-V400

PLP and LC models

MSA-101

ACC924/926

ACC309

PM600(W)

PM610(S)(W)

PM610G(SG)(WG)

Description

VESA 200 x 200 adapter plate

Dedicated and universal adapter plates

Multi-channel speaker mount

4' / 6' cable management channel

Video conferencing shelf

Accessory shelf

Electronics tower

Electronics tower with glass shelves

Patent

Pending

Package Specifications

Package Contents

Mount, Lock KeyTM installation tool, locking swivel tab,

mounting and VESA 100 and 200x100 screen attachment hardware

Units in Package

1

Package Size (L x W x H)

SP850 models: 14.5" x 25.25" x 6" (36.83 x 64 x 15.24 cm)

SP850-UNL models: 32" x 9.75" x 12" (81.28 x 24.77 x 30.48 cm)

Package Ship Weight

SP850 models: 22.4 lb (10.2 kg)

SP850-UNL models: 39 lb (17.7 kg)

Package UPC Code

SP850: 735029240297

SP850P: 735029240372

SP850-S: 735029240709

SP850P-S: 735029240716

SP850-UNL: 735029246398

SP850-UNL-S: 735029247302

SP850-UNLP: 735029247319

SP850-UNLP-S: 735029247326

Warranty

Limited 5-year



Privacy Notice:
ErgoDirect.com fully respects and protects your privacy. With the exception of arranging for delivery of the products ordered, we do not sell, share or rent any personal information (including your name, address, telephone number or e-mail address) to other parties for any reason; nor do we contact you by telephone or e-mail to solicit additional products or services.
Credit Card Security:
We use SSL security to protect all transactions so your credit card information is completely safe.
| | |
| --- | --- |
| Model | SP850 or SP850-S or SP850P or SP850P-S |
| Manufacturer | Peerless Mounts |
| Part Number | SP850 or SP850-S or SP850P or SP850P-S |
| UPC | 735029240297 |
Be the first to review this product