WorkRite UB182-25 or CB182-25 Combo 25" Keyboard Platform
"Build your own system, base starts as keyboard tray only"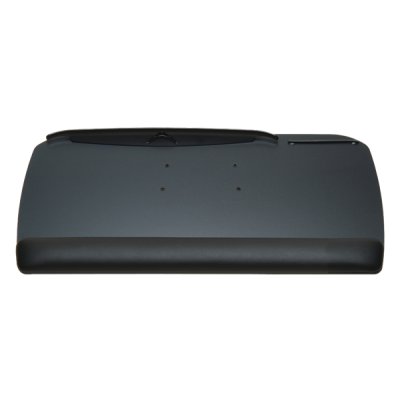 Related Products
| Part Number | Description |
| --- | --- |
| UB-182-25 | Black UltraThin 25 inch Standard Keyboard Platform with Jel |
| CB-182-25 | Black Classic 25 inch Standard Keyboard Platform with Jel |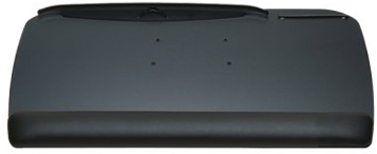 Description
Keyboard and mouse platform with continuous palm support.
Includes the Optimizer Keyboard Platform Enhancement: The optimizer incorporates many of the unique features found in our best selling Banana-Board keyboard platform and is included with this platform at no additional charge.
For Right or Left Handed Users: Mouse area can be configured on the right or left of the platform.
Split-pads Provide Versatility: Split-Pad models have separate keyboard and mouse palm supports that can be removed.
Custom Widths Available: Your custom width can be special ordered.
Fits the Following Worksurfaces
In-line Mousing: The Standard Platform features in-line mousing, which is appropriate for users with longer reach or those who want an ambidextrous mousing platform.
Neutral wrist position is the key to comfort: All palm supports are upholstered with LeatheRite, providing the feel of soft glove leather and the durability of synthetic fiber. Its hypoallergenic, breathable micro porous structure dissipates heat in warm weather and retains it in cold weather. For superior palm support and comfort, choose our JelRite palm supports with a thermal reactive memory foam that minimizes pressure against the palm.
Thoughtful Features: On all platforms, our palm supports are easily removable to meet the user's unique requirements. All Ultra-Thin platforms have the Optimizer, an integrated keyboard cord management feature, along with a built-in document holder and mouse cord retainer.
Durable Platform: Our ¼" Ultra-Thin phenolic minimizes the distance between the forearm and thigh, providing a greater range of ergonomic fit. For value driven applications, our classic 5/8" melamine platform.
Technical Drawing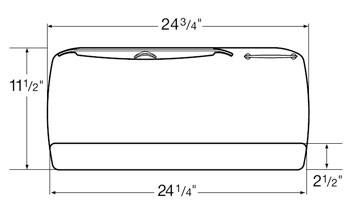 Desk Compatibility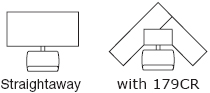 Features
Available in Classic or UltraThin
Available in black
Fits straightway and corner with adapter
Ultra-thin phenolic or .625″ thick classic melamine
Ultrathin platform includes Optimizer document holder and cable management system
Single surface platform easily accommodates left or right handed users
Removable memory foam palm support
Option 1: Color

Black
Option 2: Material
Classic: 5/8" thick particleboard with melamine cover.
Ultra Thin: 1/4" Phenolic platform is very light and extremely tough, it doesn`t break and it doesn`t change color. All Ultra-Thin platforms have the Optimizer, and integrated keyboard cord management feature, along with a built-in document holder and mouse cord retainer.
Ultra Thin platform features Optimizer document holder and cable management system.
Option 3: Arm Type
Pinnacle 2 Arm - Pinnacle 2 Extended Arm - Pinnacle AD Arm - Budget Arm - Locking Lever Arm
Option 4: Wrist Rest

Jel inside Synthetic Leather "Jel-LetherRite"
WorkRite 128 Wrist Rest: Palm support for use with existing keyboard trays and roll-out keyboard drawers. For use with roll-out keyboard drawers and other applications.
Option 5: Swivel Plate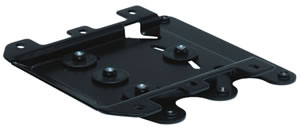 Swivel Plate 2179-SP: The swivel plate allows you to swivel your keyboard tray horizontally independent from the arm.
Allows keyboard and mouse platform to pivot an extra 45 degree for special mounting requirements.
Easy to Install
Mounts between the arm and keyboard platform.
Weight 3 lbs
Option 6: Mounting Spacer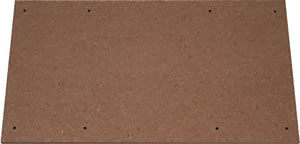 Mounting Spacer (1/4" Thickness)
Mounting Spacer (1/2" Thickness)
Mounting Spacer (3/4" Thickness)
Mounting Spacer (1" Thickness)
Mounting Spacer (1 1/4" Thickness)
Mounting Spacer (1 1/2" Thickness)
Mounting Spacer (1 3/4" Thickness)
Mounting Spacer (2" Thickness)
Mounting Spacer is required only when the edge of your desk is thicker than the rest of the worksurface.
Used to attach adjustable arm tracks when edge is thicker than worksurface.
You can add spacer to make a flat surface under the desktop from front to back in order to install the Adjustable Arm.
Available in 16" and 21" lengths (please specify).


a = 16" or 21"
b = 11 - 3/4"
Option 7: Corner Solution
179ACD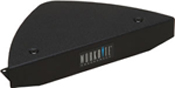 Dimensions: 12" W x 1 3/4" H.
Adjusts to fit 1" to 2" thick work surfaces.
Clamping design eliminates spacers.
Converts 90 degree to useable work area.
Weight: 3 Lbs.
Color: Black
179CCD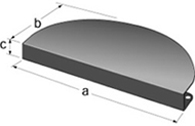 a = 17.5" ... b = 9.25" ... c = 1.5"
Move operator closer to work surface
Designed specifically to fit model # 321 with Pinnacle 2 Arm. Also work with the following platform models: 187,188,487,488
Converts 90 degree corners and diagonal corners less than 17" to useable work area
Weight: 4 Lbs
Color: Black/Gary
179CR
Option 8: Track Length
Desk has more than 22" clear space under desktop, front to back
Less than 22" and more than 17" clearance under desktop, front to back
Desk has less than 17" clear space under desktop, front to back
Option 9: Positive Tilt Lock
It is a pin that is inserted in the arm to prevent the tilt from going to positive. It restricts the adjustable arms going to negative tilt range from -6 to -15 degrees.
Product Options/Accessories
| | |
| --- | --- |
| Model | UB182-25, CB182-25 |
| Manufacturer | Workrite Ergonomics |
| Part Number | UB182-25 or CB182-25 |
| UPC | 029274409456 |
Customer reviews
1 stars

0

2 stars

0

3 stars

0

4 stars

0

5 stars

0
Warranty
Workrite warrants to the original purchaser that the products it manufactures are free from defects in design, material and workmanship. Subject to the limitations below, Workrite warrants each product in this catalog to be free from defects in materials and workmanship for the life of the product in its original installation. With prompt written notice, Workrite will repair or replace, free of charge, any product, part or component which fails under normal use as a result of such defect.
Sierra HX Height Adjustable Workcenter components - Limited Lifetime
Electric components, motors, frames, brackets and feet.
All of the following exceptions to the limited lifetime warranty apply:
Fundamentals Electric Height Adjustable Workcenter components - 10 years
Electric components, motors, frames, brackets and feet

Essentia Height Adjustable Workcenter components - 5 years
Electric components, motors, frames, brackets and feet

Laminated worksurfaces and modesty panels - 5 years

Sierra HXL Crank Height Adjustable Workcenter components - 5 years
Including crank mechanisms

Cascade Height Adjustable Workcenter components - 5 years
Including counter-balance mechanisms

Line of Sight electrical components and manual lifts - 5 years

Line of Sight frames and metal desk parts - 5 years

Monitor supports and mounts - 10 years

Solace Clamp-on sit-stand products - 5 years

Solace Desktop sit-stand products - 2 years

LED and florescent lighting fixtures - 5 years

Lighting transformers and fluorescent ballasts - 1 year

Tranquility Wool & PET Felt panels and mounts - 5 years

Tranquility Poly Panels - 2 years

Fabrics, modesty panels, custom products and special order items - 2 years

Mousing surfaces and Slide Guide - 1 year