Workrite Keyboard Trays
Workrite Adjustable Keyboard Tray and Platforms and Arms
Provides a stable platform for keyboard and mouse positioning in a comfortable location. Adjustable to each person's needs.
Choose the platform that best suits your needs.

Most models have built in mousing surface.

Platforms reverse to allow right- or left-handed mousing.

Models available for many worksurface shapes and sizes.

Combine with your choice of adjustable arm for a custom solution.
Mouse Forward Innovation
Collaborating extensively with the chief ergonomist at one of the nation's leading high-tech companies, we pioneered the Mouse-Forward feature. This first gave that company's employees - then all users - a mouse surface that's more in line with the natural rotation arc of the forearm as it moves from the home keys to the mouse. At Workrite, we can help you create the correct solution for your unique needs from our wide variety of keyboard platforms and arms.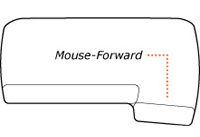 The Squircle
Why have a round mouse platform when your monitor isn't? We designed our mouse platform in proportion to the typical aspect ratio of 55/45 for most computer displays. Which means that you'll move your mouse more efficiently, avoiding excessive reaching or having to pick up and move the mouse so that you can reach the full area of your display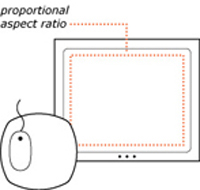 Don't Always Be Negative
Although we agree that for most users, a negative tilt range provides a comfortable low-risk keying angle, there are others for whom a positive tilt can have a positive effect such as hunt and peck (non touchkey) typists or individuals who recline in their chair due to a preexisting condition or their unique body attributes. For these individuals, a positive tilt keyboard is just the solution.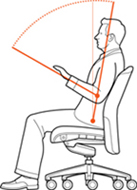 Adding an Extra Touch
Our Ultra-Thin platforms include the Optimizer, with an integrated document holder and cable management features to make your keyboarding easier. We designed our mouse rests to be removable to discourage the risky keyboarding behavior of resting the wrist rather than holding it above the mouse platform.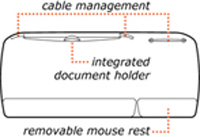 Keep Both Hands Rested
For the most versatile solution, select a platform with an integrated ambidextrous mousing surface. Two popular choices include the Banana-Board, with its sliding mouse surface or Revo, with its quick change mouse tray.
Our reversible platforms are designed to be installed for right or left hand users and can be reversed using simple tools as needed in the future. This platform type is also ideal for those who prefer a continuous platform with no moving parts and extreme rigidity for both mouse and keyboard support.
Mouse in Comfort

Mouse Forward
For easy movement within the primary reach zone, select from our wide range of Mouse-Forward designs.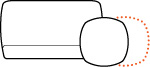 Mouse Over
For mouse intensive users who use the 10 key pad infrequently or users with limited reach, select the Mouse-Over feature of Revo.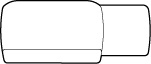 In-Line Mousing
In-line mousing is appropriate for users with longer reach or those who want an ambidextrous mousing platform.
Platforms to support you
Durable Platforms
Our 1/4" Ultra-Thin phenolic minimizes the distance between the forearm and thigh, providing a greater range of ergonomic fit. For value driven applications, select our Classic 5/8" melamine platform.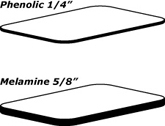 Thoughtful Features
All Ultra-Thin platforms have the Optimizer, an integrated keyboard cord management feature, along with a built-in document holder and mouse cord retainer.

Neutral Wrist position is the key to comfort
All wrist rests are upholstered with LeatheRite, providing the feel of soft glove leather and the durability of synthetic fiber. It's hypoallergenic, breathable micro porous structure dissipates heat in warm weather and retains it in cold weather.
Our standard urethane foam offers proven support and durability.
For superior palm support and comfort, choose our JelRite wrist rests with a thermal reactive memory foam that minimizes pressure against the palm.

We work where you do
We have solutions for every typical configuration, whether you have a rounded or diagonal corner or a straight edge. You can also convert 90 degree corners using our corner diagonal adapters.